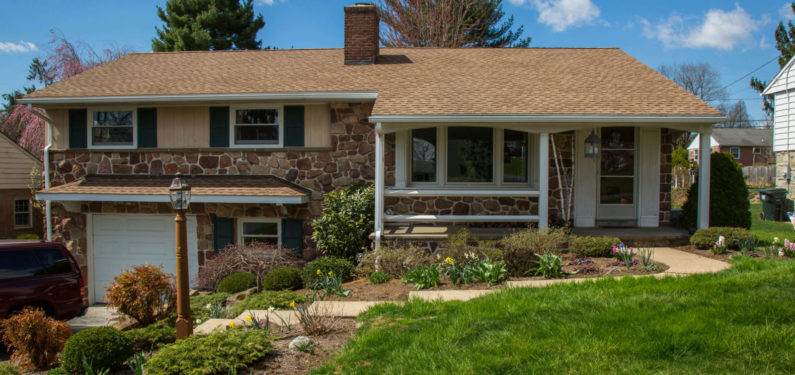 14 Curb Appeal Ideas to Improve Your Home
Posted on March 5, 2020
Your home's curb appeal is an important consideration, and it's not just associated with selling your home. Although curb appeal does have an effect on the resale value of your home, a higher curb appeal has a lot of benefits for a home you plan to stay in as well. Most of the things that increase home value and curb appeal are also things that make your home more enjoyable to live in or more efficient. Improving your home value by increasing curb appeal will certainly help to attract buyers if you ever decide to move, but you can also consider these curb appeal ideas to improve your home while you turn your current house into your dream home:
1. Upgrade the Patio
If your home has a patio, you might consider upgrading it or turning it into a patio enclosure if you want to add some curb appeal. If you like spending time outside and you don't currently have a patio, patio enclosure, or sunroom, you should definitely consider adding one.
Patios are a great place to spend time during fair weather and they serve as a way to entertain guests. Plus, they can help improve your backyard. This is one of the many reasons why an outdoor living space is one of the top curb appeal ideas.
Check out the time-lapse video below to see the Zephyr Thomas team replacing this homeowner's concrete patio!
2. Replace or Upgrade Siding
Visible damage is one of the top signs your house needs new siding. If the siding of your home is damaged or compromised in some way, replacing it should be at the top of your priority list to prevent damage and protect your home.
In other cases, siding can serve to date a home. The wrong type, colors, styles, etc. of siding are all things that can hurt your home value by decreasing curb appeal. On top of that, it can decrease the value of interior updates that you have completed.
In either case, replacing and upgrading your siding is a good way to spruce up the exterior of the house and immediately give it a solid boost in curb appeal! Take a look at the video below to see a siding installation from start to finish!
3. Add a Sunroom
Sunrooms are great areas for relaxation and they provide homeowners with another room that can be used for entertaining guests or gathering as a family. It's no wonder why they are one of the curb appeal ideas to improve your home. And, these are just a few benefits of a sunroom that you can get by adding one to your home.
They are also great transition areas between the back door of a home and the backyard of a property. Plus, there are four-season sunrooms available that allow you to enjoy your new addition no matter the time of the year, temperature, or weather.
Take a look at this testimonial from customers who had Zephyr Thomas add a sunroom to their home along with an adjacent deck!
4. Consider New Windows
There are many reasons to replace your windows. If they are damaged or causing issues, replacing them should be a priority to protect your home. Other reasons to replace windows can be if you're unhappy with how they look, want to upgrade, expand an existing window into a bigger window, and more.
These are all things to consider when adding or replacing windows in your home. Picture windows, bow windows, or bay windows are popular options for homeowners who want bigger windows and a lot of natural light.
You can also add windows if there are areas of your home where you want more light and there are several ways to incorporate windows into your home. Take a look at your home's exterior and think about how it looks. You can add or upgrade shutters to existing windows to enhance the exterior or add other exterior window trim styles. If you think you may want to add windows, you can also spend some time inside each room to get a better sense of whether you want to add windows and where.
There may be other structural considerations depending on where you want to add a window and the build of your home. But, these are things you can discuss with an experienced contractor who can help you get what you want and choose the best windows for your home.
Check out the Zephyr Thomas team installing a picture window for this homeowner!
5. Update the Roof
Damage, leaks, and more are all signs your roof needs to be replaced. A roof that is damaged in any way needs to be replaced. A house's roof is really its first line of defense against the elements. Plus, roof damage is easily recognizable from a sidewalk view of the home, which is one of the reasons why it's one of the curb appeal ideas to improve your home.
As such, an old or damaged roof really can diminish the exterior aesthetic appeal of the home and deplete its curb appeal while damaging the home itself. On the contrary, there are many benefits of a new roof and a new roof with new styles or colors of shingles can help to change the entire look of the home's exterior.
Check out the timelapse video below to see the Zephyr Thomas team replace a roof for this homeowner!
6. Change the Front Door
Your front entry door can make a big difference on your home's exterior. Replacing it or upgrading it when needed or even changing the color can increase curb appeal while also improving home security and energy efficiency.
Between colors, window options, customizations, and more, there are plenty of door style trends and options to choose from to make your front door stand out in the best way. Take a look at the video below to see the Zephyr Thomas team replacing this homeowner's entry door!
7. Refresh the Garage Door
If your home has a garage, the garage door is a large item that takes up a lot of visual space, is noticeable, and can have a big effect on how your home's exterior looks. Keeping the garage door clean with the occasional pressure wash and adding accessories to enhance the look can improve its appearance and increase your home's curb appeal.
If it's hard to use or there is visible damage, these are signs it's time to replace your garage door. If you have to replace it anyway, consider upgrades and other options available instead of trying to simply replace what was there. Depending on how long it's been, there are likely a lot of efficiency, material, etc. options available that can give you an even more durable garage door that also looks great.
8. Maintain Landscaping
Old, overgrown, or unmaintained landscaping can diminish the curb appeal of your home by making it look unkempt. Consider how creative landscape architecture can enhance the home or how the use of trees and shrubs can provide additional protection from the elements or give more privacy to the home. Oftentimes, simply cleaning up the yard and front flower beds can give a home a completely refreshed look.
9. Add a Fence
Another one of many great curb appeal ideas is to add a fence! There are many reasons to add a fence to your home's yard. Adding a fence to the front yard, the backyard, or both is a good way to increase curb appeal.
Many homeowners opt for privacy fencing in the backyard to restrict the view of their property. Added privacy and protection are some benefits of a privacy fence that can improve your backyard, enhance your enjoyment when using your yard, and also increase curb appeal.
Fencing for front yards is oftentimes shorter or uses materials that don't restrict as much of the view of the home. These types of fences still serve to enhance the property and provide some security for pets or children while also allowing for a street-side view of the home and its landscaping.
10. Add or Update a Deck
Adding or upgrading a deck or porch is another great way to increase your home's curb appeal. A deck addition is also one of the home improvement projects with the highest ROI. A back deck or a front porch provides a homeowner with plenty of benefits, such as an area to relax during the twilight hours of a long day.
Also, many homes just look better with these types of additions. They catch more attention because of the increase in curb appeal from a deck addition or porch upgrade! Plus, there are also many other benefits of vinyl decks aside from enhancing a home's exterior.
Take a look at the video below to see the Zephyr Thomas team building a deck for this homeowner!
11. Improve Walkways
Uneven, cracked, or damaged walkways around your home can be an eyesore and even an accident waiting to happen. In addition to the potential liability, they can hurt your home value by negatively affecting the exterior.
Not having walkways can also decrease curb appeal in some situations. Take a look around your home to see if there are walkways that need to be added or replaced. Check out the Zephyr Thomas team replacing the concrete steps and front walkway for this homeowner!
12. Update or Add Railings
Also, check your railings. Porch railings, stair railings, deck railings, and more need to be securely installed and in good shape. If they are loose or broken, not only could someone get hurt, but they also detract from your home's appearance. These are also signs it's time to replace railings.
At the same time, not having railings in places where they would be beneficial can also detract from your home value. If you have stairs or walkways that do not have railings and should have them, consider adding them to improve curb appeal and home safety. If your railings need to be replaced, it's a good idea to replace them, and even upgrade them while you're at it.
13. Pave the Driveway
In a lot of areas, an unpaved driveway can hurt home value and decrease curb appeal. Depending on the state of the driveway and the situation, an unpaved driveway could also mean more maintenance and expense for upkeep for you as the homeowner. In many cases, paving the driveway or adding a concrete driveway or parking pad increases home value while also decreasing maintenance requirements and adding convenience.
14. Update Your Mailbox
Although it may not make a big difference in your home value, updating your mailbox can help slightly improve curb appeal. Getting a new mailbox is even one of the popular spring home improvement projects.
If your mailbox is damaged or deteriorating, it's a good idea to replace it anyway. Not only will it help the look of your home and surrounding yard overall, but it will also help ensure your mail is secure once it's delivered, and your mail delivery person will likely appreciate it too.
Work With Zephyr Thomas to Improve Your Home
There are many directions to take when it comes to home improvement projects. If you're not sure where to start, consider these curb appeal ideas to improve your home; all of which are also home upgrades that add value. Many of them offer other benefits to your lifestyle that you will be able to take advantage of and enjoy for years to come!
If you would like to talk with someone about planning your next home improvement project, give us a call at (717) 399-4708 to start a free quote or stop by our showroom for some in-person inspiration!