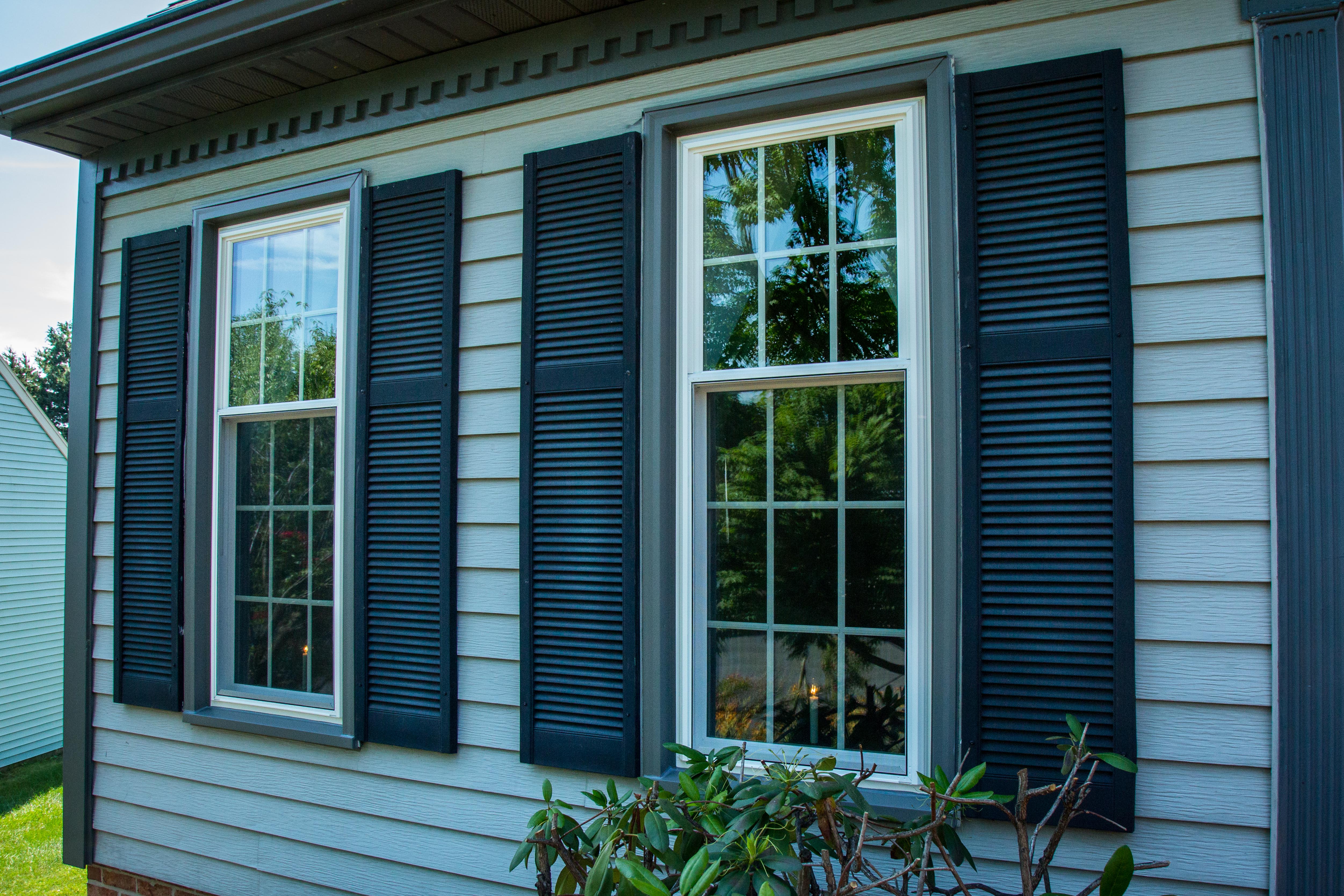 8 Exterior Window Trim Styles
Posted on March 23, 2023
Replacing windows when needed, upgrading them when it makes sense, and maintaining your home's exterior can all increase curb appeal and home value. Window trim is an exterior feature that can upgrade your home's look. Here are a few exterior window trim styles to inspire you:
1. No Trim
Adding window trim is one of the curb appeal ideas that can improve your home, but it's not a required exterior upgrade that works for every style. No window trim is also an option. Forgoing exterior window trim can create a sleeker, more modern, and more seamless look.
In some cases, opting for no exterior window trim can make your home look better than it would if it had trim. In other cases, having window trim is better than not having it. It just depends on your home design and style. Either way, it's important to consider the interior and exterior appearance of your windows; ignoring appearance is one of the top window replacement mistakes.
2. Flat Trim
Flat trim, or flat stock trim, is a popular window trim option for contemporary homes. Flat trim creates clean, simple, sleek lines around the windows to help define them and set them apart from the siding.
With flat trim, the goal is to help emphasize and enhance the windows without adding a separate design element that takes the focus away from them. Colors with flat trim used in this way tend to stick to complementary neutrals.
3. Colorful Trim
Although the standard approach is for flat trim not to stand out as much, there are some exceptions to this rule. Some homeowners that want to play with bolder colors may like the sleek style of flat trim.
In these cases, they choose a color that is meant to make it stand out as the focus around the windows instead of keeping the focus on the windows. Playing with colors like this is one of the stylish house siding ideas that can work with a variety of exterior window trim styles.
4. Molded Trim
Molded trim tends to offer more depth than flat trim and is meant to be a little wider and also more decorative. Molded window trim tends to be designed to be more elaborate in the details and style it provides.
Although it doesn't have to stand out like a statement piece, it is meant to enhance the overall exterior look of your windows. Molded trim can be combined with other styles and designed to help your windows stand out or can be made to be even more decorative to specifically draw attention to trim details.
5. Shutters and Trim
Improving your home's exterior is one of the home upgrades that add value. When it comes to exterior window trim styles, shutters and window trim are classic options. You can opt for real shutters that are functional or you can go with false shutters.
False Shutters
False shutters are decorative window trim options that can make your windows stand out and even seem bigger. Unlike traditional shutters that can be pulled to cover the window, false shutters do not move and are fixed on either side to add style and provide bigger visual space. They are versatile exterior features that are available in a variety of materials, styles, and colors to match any home's style.
Check out the Zephyr Thomas team replacing these windows with decorative trim options in the video below!
6. Monochromatic Trim
Instead of a complementary or subtle contrast to the siding, another option is to go with a monochromatic look. When opting for monochromatic window trim, the trim color is either the same as the siding color or a shade or two lighter or darker. This creates an even more subtle look that can highlight windows slightly less, make them more of a background, and allow other exterior features to stand out more.
7. Colonial-Style Trim
Colonial-style window trim is a more traditional style that can give your home's exterior a historical or old-fashioned detail. Colonial-style window trim is characterized by wider trim at the top than at the bottom.
It also tends to have a slight flare to the architecture to add that subtle decorative flair. This type of window trim also helps to add interesting details to a plainer facade and can create a sophisticated and elegant exterior, especially when paired with other decorative exterior elements.
8. Cottage-Style Trim
Slightly similar to Colonial-style trim, Cottage-style trim is another traditional exterior window trim style that also works well with a variety of home designs. This type of trim provides more depth than flat trim, but doesn't stand out quite as much as Colonial-style trim because it doesn't flare out at the top. Cottage-style trim is more subtle than Colonial-style trim, but still enhances the exterior window appearance and helps it stand out more than flat trim would.
These are just a few exterior window trim styles to consider if you're thinking about adding some to your home or changing what you have. If you need new windows, other exterior upgrades, or are considering a different remodeling project, contact Zephyr Thomas at 717-399-4708 to start a free quote.
Check out the video below to see the Zephyr Thomas team upgrading a picture window to a bay window with exterior trim options for this homeowner!