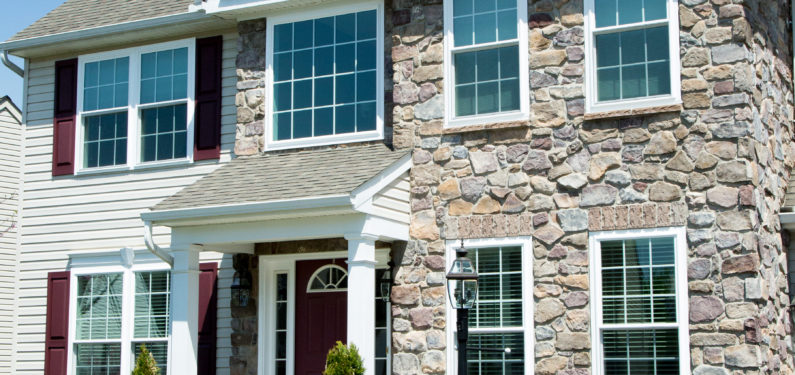 6 Window Replacement Mistakes to Avoid
Posted on March 25, 2021
Replacing your windows can add value to your property while also providing energy savings and a return on investment over time. But, to get these benefits, it is important that the job is done correctly and with quality materials. When replacing windows, there are a few common mistakes to avoid to make sure you get the best results. Here are some common window replacement mistakes to avoid:
Mistake #1 – Doing it Yourself
One of the biggest window replacement mistakes to avoid is doing it yourself. Unless you have prior experience working as a certified window installer, it is easy to underestimate the scope of the task at hand and end up with issues during installation.
Removing trim takes careful technique in order to leave the interior walls undamaged. Furthermore, the physical removal of the old windows can be a big job in itself. The removal of the old windows, however, is truly still the easy part.
Plenty can go wrong for the first time DIY-er when it comes to installing the replacement windows. Windows that are not shimmed correctly can either open hard or fail to open at all. Additionally, windows that are not installed square or are twisted can have alignment issues with latches and closures.
DIY installers who choose to seal windows with spray foam run the risk of inadvertent and accidental over-application that can cause sashes to bow and the window to open with greater difficulty. Poor installation damages your home and, in the case of your windows, can cause damage to them as well.
All of these installation issues result in windows that will be more difficult to use, deteriorate faster over time, have air leaks, and can cause damage due to moisture among other issues. They are even some of the common causes of window cracks.
Unless you're an experienced home improvement contractor with plenty of experience in installing and replacing windows, it's generally better for your home, and your wallet, in the long run, to leave this home repair to the professionals. Quality work you know you can count on, quality materials, and peace of mind are just some of the benefits of professional window installation that make it well worth the investment.
Mistake #2 – Focusing Solely on Price
Depending on the size of your home, replacing windows isn't a cheap endeavor. It may be tempting to choose a window because it's the cheapest option, but the saying "you get what you pay for" should have been coined for replacement windows.
While looking at price points can be a legitimate consideration, it should never be the only consideration. Quality replacement windows can last for decades, so selecting the windows that are going into your home should never be a short-sighted endeavor. And, neither should selecting the window replacement company you partner with for the project.
In fact, the money you save today on lower-quality windows or cheap installation very well may cost you thousands of additional dollars over the life of the window. Higher-quality, double-hung windows offer superior temperature regulation and insulation to the home.
Some insulated windows are filled with argon gas, which is denser and has higher insulation efficiency than air. A cheap set of windows that feature lower-quality components and craftsmanship usually don't prove themselves to be the best choice for either longevity or savings.
Mistake #3 – Replacing Exactly What You Had Instead of Upgrading to What You Need
There are many reasons to replace your windows, but it may not make sense to replace them with the same thing. When choosing windows to replace existing windows, it's tempting to go with an exact replacement of what you have. While this is a logical approach in many ways, it's a good idea to consider whether the windows you have are, indeed, the windows you need. Considering the function of the room and other needs you have can help you choose the best windows for your home.
It can be beneficial to consider an upgrade that may cost just a fraction more per window than the cost to replace your existing windows with more of the same. Upgrading to a higher-quality window than what you currently have can make a big difference in energy efficiency and long-term savings.
These are just a few benefits of insulated windows that make them more than worth the upgrade. If you have to take on the cost of window replacement anyway, it's the perfect time to consider an upgrade or a change in style and appearance to get a fresh look, increase energy efficiency, and, most importantly, get the windows you want and your home needs.
Mistake #4 – Ignoring Appearance
Oftentimes, it is easy to overlook the effect windows can have on the appearance of a home. Some windows may feature smudge-resistant coatings that keep quality glass always looking clean and clear.
In addition, the style of window you choose, exterior window trim styles, or whether it has a grid or grille, are just a few of the subtle things that can make big changes to the aesthetics of your home. It's important to consider how a window will function, the benefits it provides to your home, and how the windows will look in your home.
Mistake #5 – Not Thinking About Security
Windows are often the most fragile point of entry in most homes. If you live in a busy area and have had a ball break a window before, it makes sense to think about investing in stronger window glass. If your home is close to other homes, windows can also make you feel exposed if the curtains are open.
There are certain glazing processes that can help strengthen window glass against impact and some can add a tint for privacy. A tint is just one of the ways to add privacy to your windows. If privacy and resistance to impact are important for your home's windows, it's worth the extra consideration. Even something as simple as window locks can make a big difference in security for your windows.
Mistake #6 – Choosing the Wrong Window Replacement Company
Another one of the window replacement mistakes to avoid is choosing the wrong partner for the project. Just as doing it yourself can result in installation issues, the same can occur if you choose the wrong window replacement company as your partner. You want to make sure the contractor you choose for the project is experienced and reputable. They should have certified window installers on their staff and should stand behind the quality of their work.
As you are evaluating companies, make sure you take your time and do your research. Interviewing companies on your shortlist is a great way to get a feel for how they work and if they are a good fit for you. Plus, it's a great opportunity to get answers to questions to ask a home improvement contractor you're considering for your window replacement.
When looking for replacement windows, it's important to choose the right windows for your needs and to get some help from a professional with experience. There are so many window options available that it can become overwhelming to figure out what is the best value for your home. Consulting an experienced professional can help you figure it out and avoid common window replacement mistakes.
Knowing how to shop for new windows is important, but it's only part of the process – partnering with the right home improvement contractor takes care of the rest. If you are looking to replace the windows in your home, contact us at 717-399-4708 for a free quote or stop by our showroom to see some options in person!
Take a look at this interesting window replacement project to see how our team worked to replace and update the windows in this church!