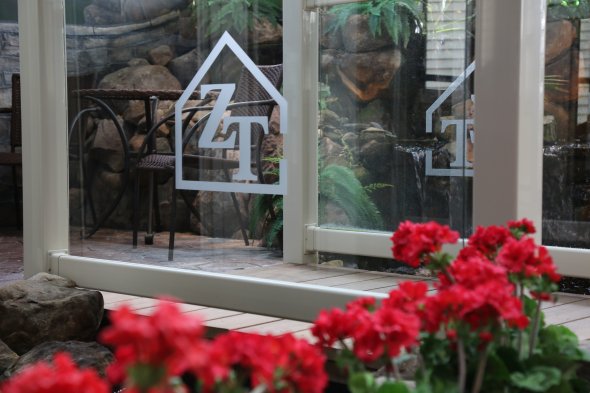 10 Questions to Ask a Home Improvement Contractor You're Considering for a Project
Posted on August 15, 2019
When you're considering a home improvement project, you're about to embark on what is likely to be a large and significant life event. Many homeowners make the assumption that the process will be inherently stressful. Any large undertaking around the home does have the potential to create stress. But, when it comes to home improvement, the stressful situations occur due to partnering with the wrong contractor for the project. Asking the right questions before you officially partner with a home improvement contractor can help you vet the business and find the right fit for you. Here are 10 questions to ask a home improvement contractor you're considering for a project:
1. How long have you been in business?
Many homeowners may feel uncomfortable asking this question because it has the potential to come across as condescending. But, this is a legitimate and logical starting point in the conversation.
Contractors with a long history in the home improvement industry are able to provide samples of past work, references, and other documentation to verify that they provide high-quality workmanship and will stand behind their product.
If a contractor hasn't been operating for a long time, it shouldn't automatically disqualify them, but it should also indicate that some follow-up verifications on reputation and quality of work are needed.
2. Have you ever done business under a different name?
Just because a home improvement company has some positive reviews online, doesn't mean that there isn't more to the story. There is always the possibility that they have conducted the same kinds of operations under a different name or legal entity in the past.
In some of the worst-case scenarios, they may have closed the doors of that business, or filed for bankruptcy, under the weight of lawsuits or other troubling circumstances. Other times, it may just be a case of a business splitting divisions into separate companies as they grow. Make sure to ask for a detailed history of the contractor's time in the industry, so you get a feel for their history as a company.
3. What is your license number?
Reputable, established contractors will have a license number and they will be able to provide it for you. Consider it an immediate red flag if you are unable to acquire this information from them upon request!
4. Do you belong to any professional organizations?
Generally speaking, membership in professional organizations can be a good indicator that a contractor is reputable and also seeking to stay updated on important changes within their industry. Some organizations accept membership applications from just about any company, so the value of these types of affiliations may not be as helpful in verifying that contractors professional reputation.
Still, other organizations exist that require companies to meet certain standards, undergo training, or maintain certifications, etc. in order to be a member. These types of affiliations tend to be an industry standard and can go a long way to establish the contractor you are considering as trustworthy and reputable. They can also be a great resource to find a home improvement contractor if you are just starting your search.
5. How can I get in touch with you and how will you communicate with me throughout the project?
Before choosing a contractor for a project, ask about the communication flow and how you can contact them. Will there be a specific point-person on your project that will communicate with you? How often will they be communicating with you about your project? How can you get in touch if you have questions?
Figuring out the channels of communication before you choose a home improvement contractor can help you determine if their communication style matches your communication needs. It also gives you some insight into how accessible and attentive they will be throughout your project. Plus, you'll know how to get in touch with them when you need to.
6. Do you carry worker's comp for your employees and can I have a copy of your insurance policy?
Be sure to ask for evidence of insurance. If the contractor does not have insurance, it is immediately disqualifying. First, it may be an indication that the business is new with little to no experience. Secondly, the legal ramifications of doing business with a contractor who does not carry a worker's compensation policy can be severe.
If one of their workers suffers an injury while working on your home and the contractor does not have insurance in place, the cost of the worker's medical treatment and lost wages can come back to you as the owner of the property! Likewise, if they do not have general liability insurance, accidental damages they may have caused to your property, or even neighboring properties, have a high likelihood of coming out of your pocket or your homeowner's insurance policy. Making sure the contractor is properly covered ensures that you avoid these risks.
7. How much will my project cost?
A contractor who is engaged in the entire process of your home improvement project will be working closely with you to help you navigate through the details of your project. With that, will come cost estimates and projections. These are essential things to consider when comparing home improvement quotes.
Reputable contractors will be conscious of your established budget and will be able to provide you with accurate estimates and inform you of any changes that arise. Details on scope and cost should be in a home improvement quote for your project.
Consider it a red flag if the contractor you are talking with seems to be disingenuously hedging in regard to the cost of the project. They may need more information from you and may ask questions or need some time to prepare an official, accurate quote. That's normal. But, if they're refusing to provide a number or are pushing you to sign anything before even providing a quote, run.
It's also a red flag if they are offering coupons or deals and don't answer your questions about them or provide numbers to back anything up. It's important to evaluate if home improvement coupons are actually worth it and provide savings. If a company is not willing to be transparent, you may not actually be getting a deal or a discount, and may even be getting upcharged behind the scenes.
8. Have you done similar projects before?
It's true that everyone starts somewhere, so there will be a first-time project for everyone at some point. However, you also don't need to be an experiment to get what you need out of your home improvement project. Be sure to ask if they have experience in the specific type of work you are requesting to have done. Also, ask if they have examples of their past work for you to review.
9. Can you provide a list of references?
One of the important questions to ask a home improvement contractor should be related to references and past work. Contractors who take pride in their work, have been in business for a significant length of time, and have a good track record for customer satisfaction will be able to provide you with a list of references. You can use these to help verify their professional reputation. If they are unable to provide this information for you or don't offer any testimonials on their website, it could be a warning sign and a cause for concern.
10. How long will my project take to complete?
The scope and scale of the project affect the time it will take to complete. This directly ties into the total cost of the project and is used by the contractor to determine the cost estimate you previously received. Part of that cost estimate should include an estimated timeline. If the contractor can't give you a close approximation of the time to complete the project, it could be an indication that they haven't done the work before, are unsure of the actual time it will take, or are taking on a project that they do not have the time, workers, or equipment needed to complete in a timely manner. All of these scenarios are less than ideal and are cause for some follow up questioning!
Experienced contractors who have completed jobs like yours in the past will be able to give you an accurate approximation of the time it will take to complete the job. They may not give you an exact day, especially in the case of larger projects, but they will be able to give you an estimated timeline on which you can base some expectations. From time to time, unforeseen obstacles can occur as projects get underway due to hidden complications with existing construction or for other reasons. A reputable and experienced contractor will remain in communication with you throughout the project and relay these updates to you.
As a homeowner, you should be prepared with these questions to ask a home improvement contractor you're considering for a project. Don't be afraid to engage in the conversation and ask as many questions as you need to be comfortable and confident that you have chosen the right partner for you.
Good contractors will see these conversations as a great opportunity to engage and educate their customer while differentiating their company from the competition! That is the reason why, at Zephyr Thomas, we look forward to these conversations with our customers. We want to establish a great working relationship and rapport with our customers and this type of open dialogue is essential to starting that relationship.
Give us a call today at (717) 399-4708 to start the conversation about your next home improvement project! Or, if you want some inspiration, stop by and visit our showroom.