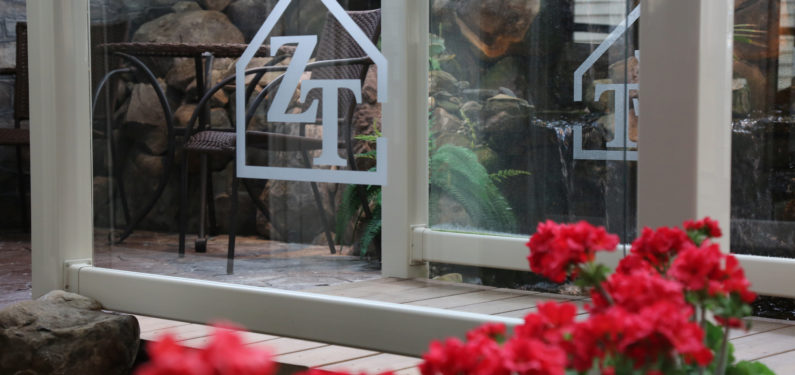 How Do I Find a Home Improvement Contractor?
Posted on August 27, 2020
If you are considering a home improvement project, one of the most important aspects of the project will be choosing the right home improvement contractor. You want to spend some time and attention on this decision to ensure you're working with someone who will provide high-quality work and complete the project efficiently. But, in order to choose the right contractor for your needs, you need to find some options to consider first. Here are some tips to help you find a home improvement contractor for your next project:
1. Have an Idea of What You Want to Do
Having a general idea of what you want to accomplish with your project will help you narrow your search for the right home improvement contractor. You want to find someone who has the skillset and experience to handle all aspects of your project. Depending on the size and scope of your project, you will be able to rule out some of the options you may come across.
For instance, some contracting companies specialize in a specific type of home improvement while others are a whole home improvement contractor that can handle everything. If the type of project you are considering will require expertise in various areas, a contractor that only handles a specific type of project may not be able to provide the full array of services that your project will entail.
Additionally, having an idea of the project you are looking to undertake will help to provide some guidance for the contractor you will ultimately choose. Not only does this result in more accurate cost estimates and better budget planning before the construction or renovation begins, but it also allows the contractor you partner with to offer more specific options that are personalized to your needs more quickly.
2. Ask People You Trust for References
There is no substitute for references from people you trust who have had first-hand experience with a contractor. A trusted friend or acquaintance who has recently gone through the process of a home improvement project can help to point you in the right direction in terms of a reliable contractor.
They can also help to give you some guidance pertaining to some of the aspects of a home improvement that you should realistically expect to encounter, which makes it easier for you to plan for your own project. A good home improvement contractor will also be upfront and transparent about what to expect throughout your project.
3. Use Search Engines and Social Media
Social media and search engines can serve as a starting point in your search for a home improvement contractor if you haven't been able to obtain any contractor references from people you know.
However, they are also good tools to employ after you have received a reference. These resources allow you to do some of your own research about the referred company and familiarize yourself with the type and quality of work that they are known for.
4. Check Local Building Associations
Local building associations are another resource that can help you to find a home improvement contractor and also narrow down to some reputable contractors for your home improvement project. These types of listings and associations are a good means of verification to ensure that the contractor you are considering is fully licensed.
Other types of associations like memberships in local chambers of commerce or the Better Business Bureau can help you to verify that a contractor is an established and reputable business. Checking out these associations is also one of the top tips for choosing a home improvement contractor.
5. Schedule Interviews and Visit Showrooms
Once you have narrowed down a list of potential contractors, you should contact them to schedule an appointment to discuss your project. There are a lot of good questions to ask a home improvement contractor to help determine whether they are a good fit for you. During a meeting with them, you can make sure that they can answer your questions and any concerns you may have.
If they have a showroom, you should stop by to see the types of projects and materials that they regularly handle. Not only does this give you a chance to see some things in-person, but visiting showrooms is also a great way to inspire your next home improvement project if you don't know what to do next.
You may also want to ask for some references from them or ask them to provide examples of past projects that are similar to the one you have in mind for your home. This consultative conversation will help you to gauge your feelings about working with the company and assist in determining if they are the right fit for you and your project.
These are a few ways to find a home improvement contractor. And, you do want to spend some time doing your research to find the right one for you. After all, their work will become part of your home for many years to come. If you would like to start a conversation about your next home improvement project, give Zephyr Thomas a call at (717) 399-4708.