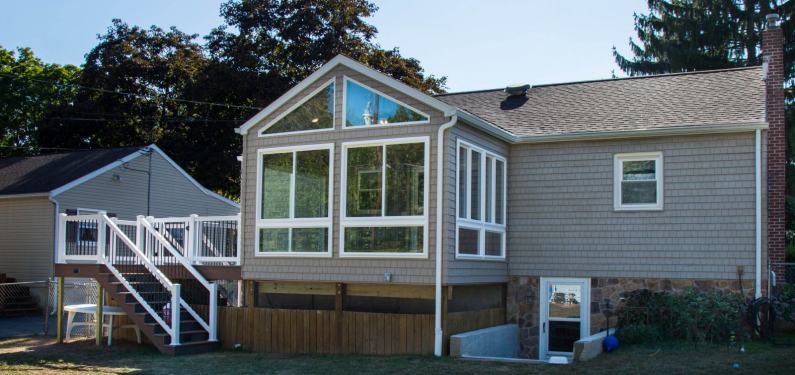 What Should be in a Home Improvement Quote?
Posted on November 12, 2020
When you are considering a home improvement project, one of the important parts of the planning phase of the project is obtaining a quote from a reputable and licensed contractor. A quote for a home improvement project should contain some basic and standard components that provide you with the information you need about the project. Here's what should be in a home improvement quote:
1. Scope of the Project(s)
One of the most important things that a home improvement quote provides is an outline of the project's scope. The scope of the project described in the quote will list the work to be performed, in detail, so you are aware of each aspect of the project, what is included in the quote, and what work is not. There are some benefits of doing multiple home improvement projects at the same time.
If this is the case for your quote, you should see scopes of work for all of the projects included in the quote. Accurate scopes for everything involved will help you compare quotes accurately and also evaluate whether home improvement coupons are worth it if they are being offered.
2. Price
The price, or project cost, is probably the most expected aspect of a home improvement quote. The cost of your project is an important part of planning and preparing for the work that is about to be done to your home.
Discussing your budget and your goals with your home improvement contractor beforehand is the best way to get an accurate estimate for your project. It helps to ensure that both the scope and cost of your project are meeting your goals and are manageable for your cash flow.
3. Terms & Conditions
Terms and conditions are an important part of the legal side of a business contract. They lay out very specific details about the project, contractual obligations for both parties, when payments are due, etc.
They may be tedious to read through at times, but your home improvement quote should have them and you should be able to review them before signing off to begin work.
4. Projected Schedule
The quote you received from your home improvement contractor should also include a projected outline of scheduling for the work to be performed. This will help to give you a general idea of about when you can expect the project to begin, how long your home may be under construction, and by what date can you expect to have all phases of the work completed.
Asking about how long your project will take is one of the questions to ask a home improvement contractor you're considering for a project. So, you will likely already have discussed the project schedule with them. Still, you should see this section in your quote and it should be in line with what you have discussed with the contractor previously.
5. Payment Methods
A home improvement quote should also list the means by which you can pay your home improvement contractor. This could also include a payment schedule where installments are due as work is completed depending on the size, scope, and duration of your project. Here, too, it's likely you already discussed this with your home improvement contractor. So, this section should not be a surprise.
6. Information About Project Management
The quote you receive for your home improvement project should also receive some information about the project manager and how the project will be managed. This person will serve as a point of contact for the duration of the project.
So, it will be important for you to have their contact information and know how to get ahold of them in case something needs to be discussed. If your home improvement contractor uses some kind of management software, then you may also see that information listed in this section.
These are just a few things that should be in a home improvement quote and can help you compare home improvement quotes accurately. Getting a quote from a licensed and reputable home improvement contractor will help to ensure that you are receiving a fair quote that has all of the information included within it to help you make an appropriate decision about whether to move forward with your project.
If you need assistance with planning a home improvement project and would like a free quote, give Zephyr Thomas a call at (717) 399-4708.