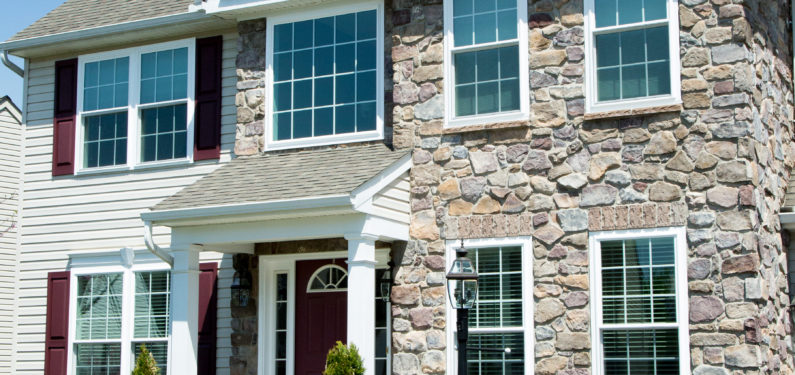 5 Benefits of Professional Window Installation
Posted on April 21, 2022
Although it's tempting to DIY projects around your home, there are definitely some things that are worth hiring a professional for. Installing new windows in your home is one of them. Here are a few benefits of professional window installation:
1. Have Peace of Mind and Save Time
One of the biggest benefits of professional window installation is the peace of mind you get. You don't have to spend time, effort, energy, etc. figuring out how to install windows and then wonder if it was done well enough.
Instead, you'll have a warranty and guarantee in place to assure you of quality products and installation. Not only does this save you stress, but it also saves you money over time. Poor installation damages your home and ends up being expensive in the long run while quality installation makes a huge difference and extends the life of your windows and your home.
2. Access Higher Quality Materials and More Options
Another one of the benefits of choosing the right window replacement company for your needs is that you get access to more options and higher quality materials than you might be able to find on your own.
In addition to the material of the window itself, you also get the opportunity to upgrade with energy-efficient window options like spacers, special coatings, and more. This is in addition to other materials and upgrades available for other components of the window, frame, etc.
3. Ensure You Get the Best Windows for Your Needs
There are many reasons to replace your windows, a lot of options to choose from, and a lot to think about. There are plenty of benefits of professional window installation, and also benefits from partnering with a good home improvement contractor. A good partner for your project will talk to you about your needs.
They'll ask questions about your goals for your new windows and more to help walk you through and narrow down the best options available. This wider access to more options and professional advice can help you choose the best windows for your home and ensure you're happy with the result.
4. Get the Best Protection From Energy Loss
Outdated, damaged, or poorly installed windows and doors are some of the biggest culprits of energy loss in your home. This is why replacing them is one of the tips to make your home more energy-efficient.
But, the quality of the installation matters. You can have the best, highest quality, and most energy-efficient windows in the world; if they're installed incorrectly, they won't be energy-efficient at all and will instead be a big source of energy loss in your home.
5. Receive Potential Extended Warranties and Guarantees
There are several questions to ask a home improvement contractor that you're considering for a project to help you determine if they are a good fit for you. In addition to general questions about their business, experience, process, etc., you can also ask about any extended warranties or extra guarantees they offer with their work.
In some cases, an experienced, reputable home improvement contractor will guarantee their work. This is one of the benefits of professional window installation in addition to the peace of mind you get from it.
These are just a few benefits of professional window installation, and are many of the reasons why doing it yourself is one of the window replacement mistakes to avoid. If you need new windows, contact Zephyr Thomas at 717-399-4708 to start a free quote or stop by our showroom to see some window options in person!
Take a look at the Zephyr Thomas team replacing a picture window in this home!