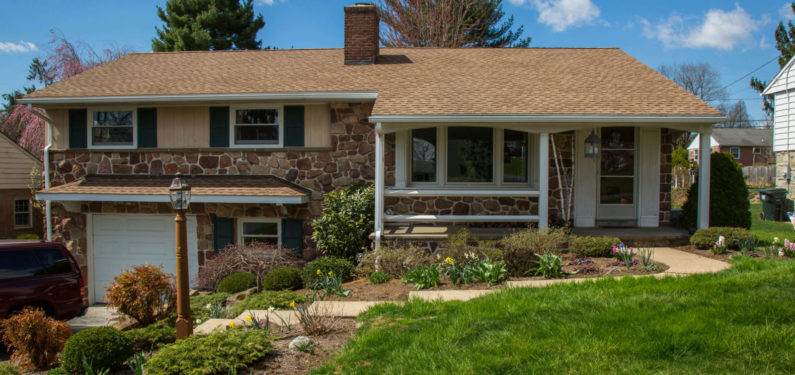 9 Tips to Make Your Home More Energy-Efficient
Posted on August 12, 2021
Heating and cooling your home throughout the year ensures a comfortable environment inside your home. But, if your system is inefficient or you have drafts or air leaks, heating and cooling can become difficult and expensive. Here are some tips to make your home more energy-efficient:
1. Replace Outdated Windows and Doors
Outdated, old, or damaged windows and doors are some of the biggest culprits for air leaks and drafts. This makes looking over them a staple on any spring home maintenance checklist and makes replacing outdated windows and doors one of the biggest tips to make your home more energy-efficient.
Cracked window panes, poor seals, lack of insulation, etc. can all result in air leaks and moisture damage to your home. By replacing your windows with energy-efficient options, you can seal off these drafts and improve your home's energy efficiency.
The same is true for your doors. Even if your door is not currently damaged, but is outdated, you can make your home more energy-efficient by upgrading your door. There are plenty of energy-efficient door options available to help you get the door you need and the energy efficiency you want. You can also add storm doors to add some extra protection and insulation to your home.
Take a look at the Zephyr Thomas team installing a new entry door for this homeowner!
2. Check Your Roof
An old or damaged roof can lead to damage to your home over time. It also can make heating and cooling your home more difficult and is one of the ways you might be losing money on your energy bills.
A solid roof, proper roof ventilation, and enough insulation are all things that can help your roof better protect your home and also improve energy efficiency. So, make sure you check your roof, get it inspected if needed, and then repair or replace it if needed.
Check out this timelapse video of the Zephyr Thomas team replacing a roof!
3. Finish Your Basement
Unfinished basements are known for being energy inefficient. They do not tend to be as well-insulated as finished basements. Because of this, they can put extra strain on your heating and cooling system when it comes to maintaining a comfortable interior temperature throughout the year. This is also why keeping an unfinished basement could be a mistake.
Finishing your basement is one of the ways to make your home more energy-efficient. In addition to more efficient heating and cooling, you also get to enjoy a more comfortable livable space, increased home value, and other benefits of finished basements.
Check out the team finishing the basement for this homeowner!
4. Look Over Your Current Siding
The siding of your home also has a big effect on heating and cooling efficiency. And, choosing the right siding for your home can increase energy efficiency among other benefits. If you want to make your home more energy-efficient, look over your current siding. Is your current siding made of an outdated material? Is it damaged or loose?
These are some signs your house needs new siding. By replacing your siding, you can better protect your home from the elements, increase your home's energy efficiency, and even see some savings on your energy bills over time.
See the Zephyr Thomas team upgrade this home's siding in the video below!
5. Update Large Appliances
The large appliances in your home can be a major drag on your energy bills if they are outdated. Take stock of the big stuff, like your refrigerator, washer, dryer, etc., and see if any of them need to be replaced.
In addition to making sure drafts, air leaks, and other things are taken care of, replacing outdated appliances with newer ENERGY STAR appliances can help make your home more energy-efficient. You can also consider updating your water heater with a tankless version that tends to last longer and also be more energy efficient.
Also, be aware of where you place appliances. Whether big or small, you want to keep lamps, TVs, and other appliances that give off heat away from your thermostat. If an appliance has an effect on the temperature of the area nearby, you don't want it near the thermostat and having it affect the heating or cooling for that entire area of your home.
6. Upgrade to Energy-Efficient Light Bulbs
If you've already covered the big items and you're not dealing with drafts, leaks, or structural damage that affects energy efficiency, there are some small changes you can make that will help.
Something as simple as turning off lights in rooms you're not using and upgrading to more energy-efficient light bulbs can make a difference in your electricity usage and efficiency over time. On top of that, many of these more efficient bulbs also last longer, so you will have to replace them less often.
You can even get light bulbs and fixtures that can link into smart technology and home automation either through voice assistants or an app on your phone to allow you more control, extra settings, and even more efficiency.
7. Add an Insert to Your Fireplace
If you have a fireplace in your home, you may be losing heat from it and the surround. Remodeling the base and surround of your fireplace can give you a more energy-efficient space, more function and storage if you add shelves, and a more modern look if that's what you want.
Whether you are overhauling your fireplace or not, you can add a fireplace insert to help reduce any energy loss through the fireplace. With professional installation, you can have peace of mind that it is installed correctly, has proper ventilation, and is as energy-efficient as possible.
8. Lower Your Thermostat
If you've taken care of all the repairs and other improvements that need to be done to your home, one of the tips to make your home more energy-efficient is to lower your thermostat. Even a couple of degrees lower than what you're used to in the winter can result in a lot of savings, especially if your home uses oil heat.
Lowering the thermostat even further by 7-10 degrees for 8 hours a day is shown to save up to 10% per year on heating bills. Upgrading your thermostat to a smart thermostat that you can program and control from your phone or another device can help you manage timers and reset your thermostat on the go for energy savings.
9. Use Ceiling Fans Strategically
You don't want to be running ceiling fans all the time, but they can be useful for making a room feel more comfortable while you are in it. Running a ceiling fan counterclockwise in the summer can help circulate air in a room, create a comfortable breeze, and create a downdraft that keeps cool air lower.
In the winter, you can reverse the direction of the ceiling fan to clockwise. This creates an updraft that pulls the cool air up and pushes warm air down for a more comfortable space. This can be particularly useful for rooms with high ceilings. When you leave the room for the day and won't be coming back to hang out, you can turn the ceiling fan off to conserve energy.
Increase Energy Efficiency With Zephyr Thomas Home Improvement
Making energy-efficient upgrades is always one of the popular home renovation trends. There are a lot of things about your home that can affect energy efficiency; using these tips to make your home more energy-efficient can help.
Not only can it help you save on heating and cooling costs long-term, but it helps keep your home more comfortable year-round, which is one of the best home improvement resolutions. Contact Zephyr Thomas at 717-399-4708 to start a free quote for your next home improvement project!