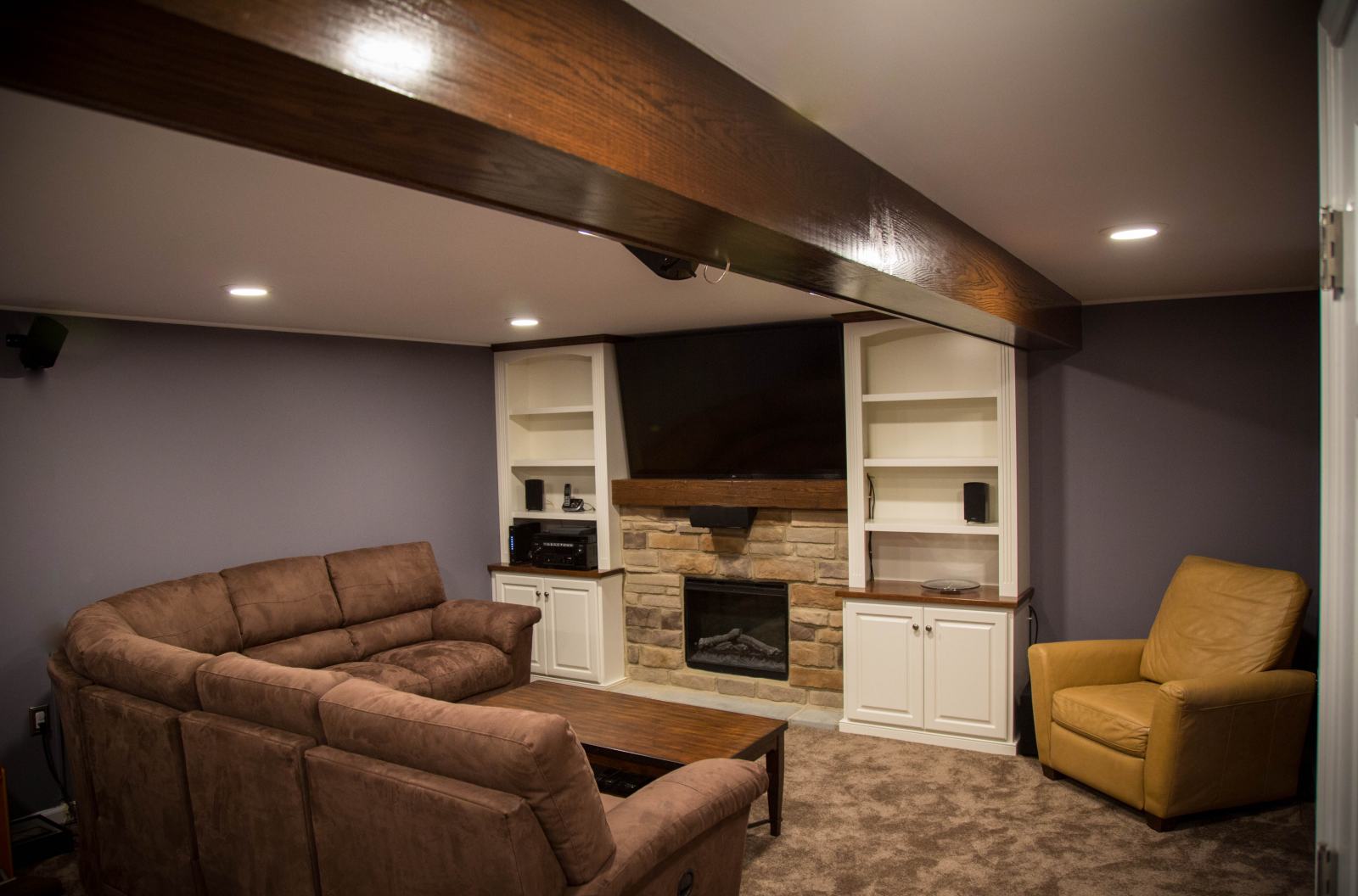 Why Keeping an Unfinished Basement Could be a Mistake
Posted on April 14, 2022
Is your basement unfinished? Are you thinking about remodeling it into a finished space? If you're still on the fence, here are a few reasons why keeping an unfinished basement could be a mistake:
1. Unfinished Basements Can Reduce Your Home Value
One of the biggest reasons to finish your basement is that it adds value to your home. Because finished basements tend to create more livable space and are more desirable to potential buyers, they increase your home value while adding extra functionality to your home as well.
In this way, keeping an unfinished basement reduces your home value. Depending on what it's like, it could also reduce your enjoyment of your home too. If it's not a space that works well for you, it's worth considering a remodel to turn it into a space that does. This is also why finishing your basement is one of the home improvement resolutions worth making and keeping for your home.
2. You're More Limited on How You Can Use the Space
An unfinished basement may be able to provide some extra storage space, but it's usually not very comfortable. This alone limits how you can use the space. If it's not a relaxing, comfortable atmosphere, you're not going to want to spend a lot of time down there.
At the same time, an unfinished basement may not have other elements you need to be able to use it in other ways. On the other hand, there are plenty of finished basement ideas for how you can use a finished, comfortable space. If you're finishing the basement, you can work with your contractor to put in what you need to be able to use the space however you want.
3. Unfinished Basements Mean Less Livable Space
Unfinished basements do not tend to be super usable or livable spaces. Keeping an unfinished basement generally means less livable space in your home. If you have the option for a home addition, then you have the option to add more space to your home in other areas.
However, if you don't have the space on your lot for an addition and can't build up with a second-story addition, finishing the basement could be the only option you have to expand your home's size. With a finished basement, you add more livable, usable square footage to your home. This is one of the many things to consider before finishing your basement.
4. They Are More Prone to Moisture
Although basements, in general, have a reputation for being dank and damp, any moisture issues should be resolved before finishing a basement. This is why ignoring moisture issues is one of the biggest mistakes to avoid with finished basements, and it's something your contractor should be addressing with you before starting a basement renovation.
Because handling any of these issues is one of the most essential basement finishing tips, finished basements should be less likely to have issues related to moisture. But, this also means an unfinished basement is more likely to have moisture, signs of mold, condensation, and other signs your basement has excess moisture.
Not addressing these issues can cause damage to your home over time. This is why addressing moisture issues and finishing your basement are often ways to protect your home from water damage. Not only do you repair and prevent further issues related to moisture and water damage, but you also get more livable space.
You can always fix issues with moisture and leave your basement unfinished; but, with all of the benefits of finished basements, keeping an unfinished basement when you're already going to be doing renovations could be a mistake.
5. Unfinished Basements Tend to Cause Energy Loss
Unfinished basements are common culprits of energy loss in a home. In fact, they are often one of the biggest ways you might be losing money on your energy bills. They tend to be less insulated compared to finished basements, which can make your heating and cooling system work that much harder to maintain a comfortable temperature in the rest of your home.
Because of this, finishing your basement is one of the tips to make your home more energy-efficient. In addition to the extra space, more comfortable space, and more, you also have the benefits of more efficient heating and cooling throughout your entire home. Plus, it's one of the best ways to warm up a cold basement if it is still unfinished.
Finish Your Basement With Zephyr Thomas
An unfinished or unusable basement is one of the biggest signs it's time for a basement renovation. In addition, there are several reasons why keeping an unfinished basement could be a mistake. If you're interested in finishing your basement, contact Zephyr Thomas at 717-399-4708 to start a free quote!
Check out the Zephyr Thomas team remodeling this basement!