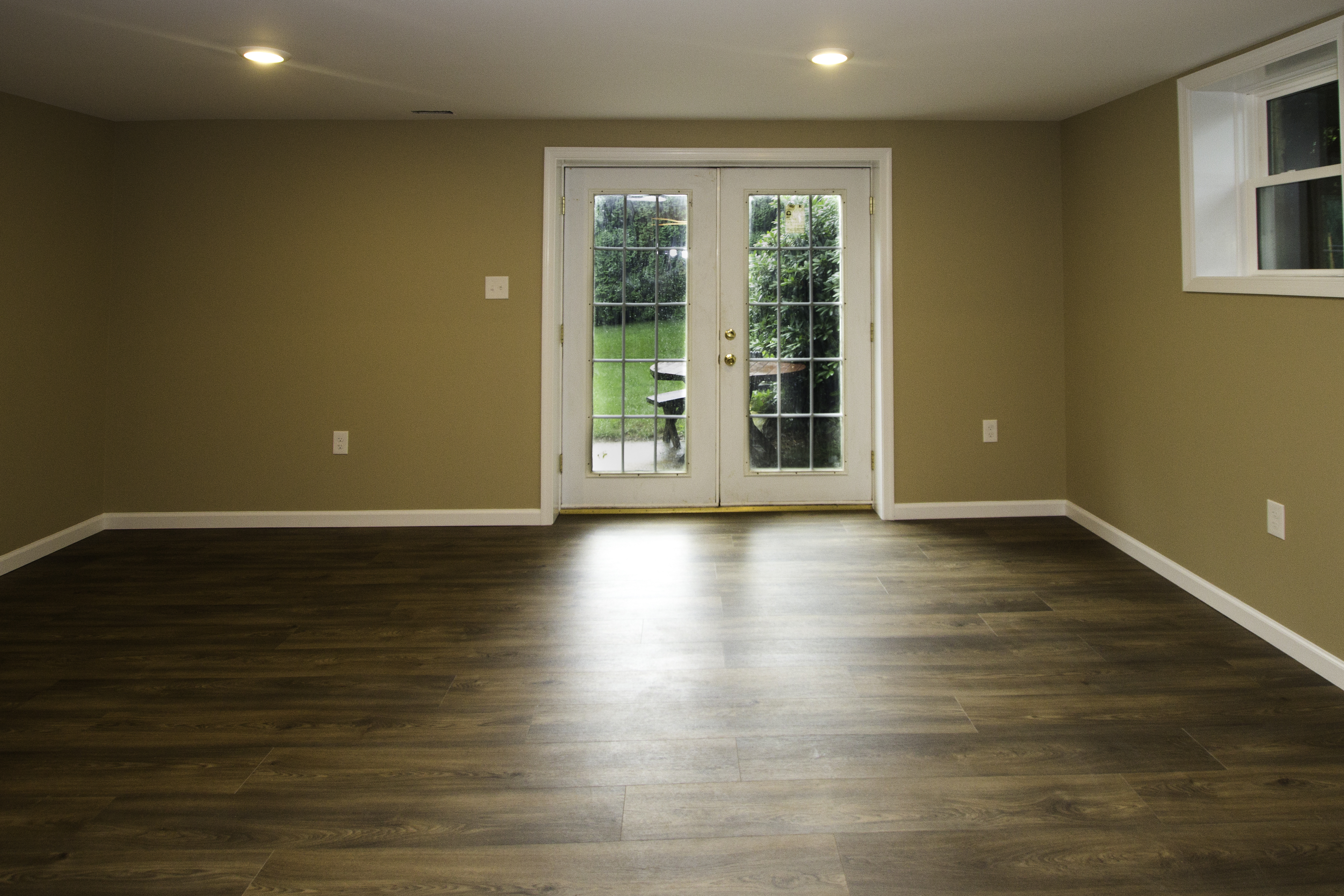 6 Things to Consider Before Finishing Your Basement
Posted on July 28, 2022
A finished basement is a noted improvement to your home. In addition to increasing home value, it also gives you more usable, livable space in your home. There are a lot of details to think about when it comes to getting a great finished basement. Here are a few things to consider before finishing your basement:
1. Check Your Foundation
Issues with your foundation, like cracks, leaks, and more, are all signs of structural damage you should not ignore. Before starting any construction on your home and especially in the basement, you want to make sure your foundation is level, sound, and secure. Any issues with the foundation should be repaired before you even consider a basement renovation.
2. Look for Signs of Moisture Issues
One of the most important things to consider before finishing your basement is moisture. The last thing you want is to ignore moisture issues or leaks, finish your basement, and then have it ruined by water damage that should have been addressed.
Start by looking for signs of moisture issues. High humidistat readings, condensation on windows or walls, visible water damage, signs of mold, and more are all signs your basement has excess moisture.
It's important to identify and address the source of moisture and water damage so that it can be fixed and not cause an issue with your finished basement. This is one of the most essential basement finishing tips.
3. Inspect for Code Violations
Code violations and other issues are all reasons why keeping an unfinished basement could be a mistake. Depending on the code violations, you may have to do some repairs and renovation to address them immediately and avoid penalties.
If a previous contractor cut corners or you have an older home, you probably have some code violations that need to be addressed. Older homes often don't meet current standard fire codes, especially if there is no egress window. These are all signs it's time for a basement renovation.
Before you get too far into a basement renovation, you and your contractor should be aware of what the current code violations are. If you do not have a full list of these already, then it makes sense to have your basement inspected to make sure any issues are addressed before you finish your basement. This is just one part of what to expect during a basement remodel.
Ignoring or not doing this type of due diligence before a project begins is one of the mistakes to avoid with finished basements. An experienced, reputable contractor that assists with the permitting process can be a big help in navigating this, making sure issues are identified, and ensuring plans are in place to resolve them before construction begins.
4. Make Sure You Have Enough Insulation
Some of the big benefits of finished basements are that they are more energy-efficient and more comfortable. But, this is only true if your finished basement is properly insulated.
Good insulation goes a long way in warming up a cold basement. An experienced home improvement contractor will make sure you have enough insulation, and the right type of insulation, on your completed basement renovation.
5. Think About the Ceiling
Think about the height of the ceiling in your basement. If it's too low, you may want to consider raising the ceiling as part of finishing your basement. There are also several basement ceiling ideas to consider to get the right look in your finished basement.
Depending on how your home was built, there may be limitations on where and how you can do this. Your contractor will be able to walk you through what those are and what your options are for the ceiling without negatively affecting electric or plumbing.
6. Determine How You Want to Use the Space
Before completing any home improvement project, it's important to consider your goals for the project and how you want to use the space. This information is invaluable to your contractor and can make sure they have the information they need to ensure your project meets your needs. There are plenty of finished basement ideas available.
Having an idea of how you want to use your finished basement can help determine other details and necessities as well. Whether you're going for popular basement remodeling trends or focusing on something else, if you want a specific layout or use that requires more structural changes or specific additions, your contractor will need to know that in order to work through those details with you during the design process and make sure the finished space will be able to accommodate the desired use.
Finished basements can be flexible spaces, which is one of the many reasons to finish your basement. But, there are limits to that flexibility when it comes to elements that require extra consideration. If you want to add a bathroom to your basement, but you don't let your contractor know during the design process, that's not going to be a function the finished space is built to provide.
How you want to use the space can have an effect on everything. Placement of the stairwell, layout and other structures, electrical outlets, plumbing, light, flooring, etc. are all things to consider before finishing your basement and also can depend and vary heavily on how you plan to use your finished basement.
These are just a few things to consider before finishing your basement. If you're thinking about a finished basement for your home, contact Zephyr Thomas at 717-399-4708 to start a free quote!
Check out the timelapse video below of the Zephyr Thomas team renovating a basement!