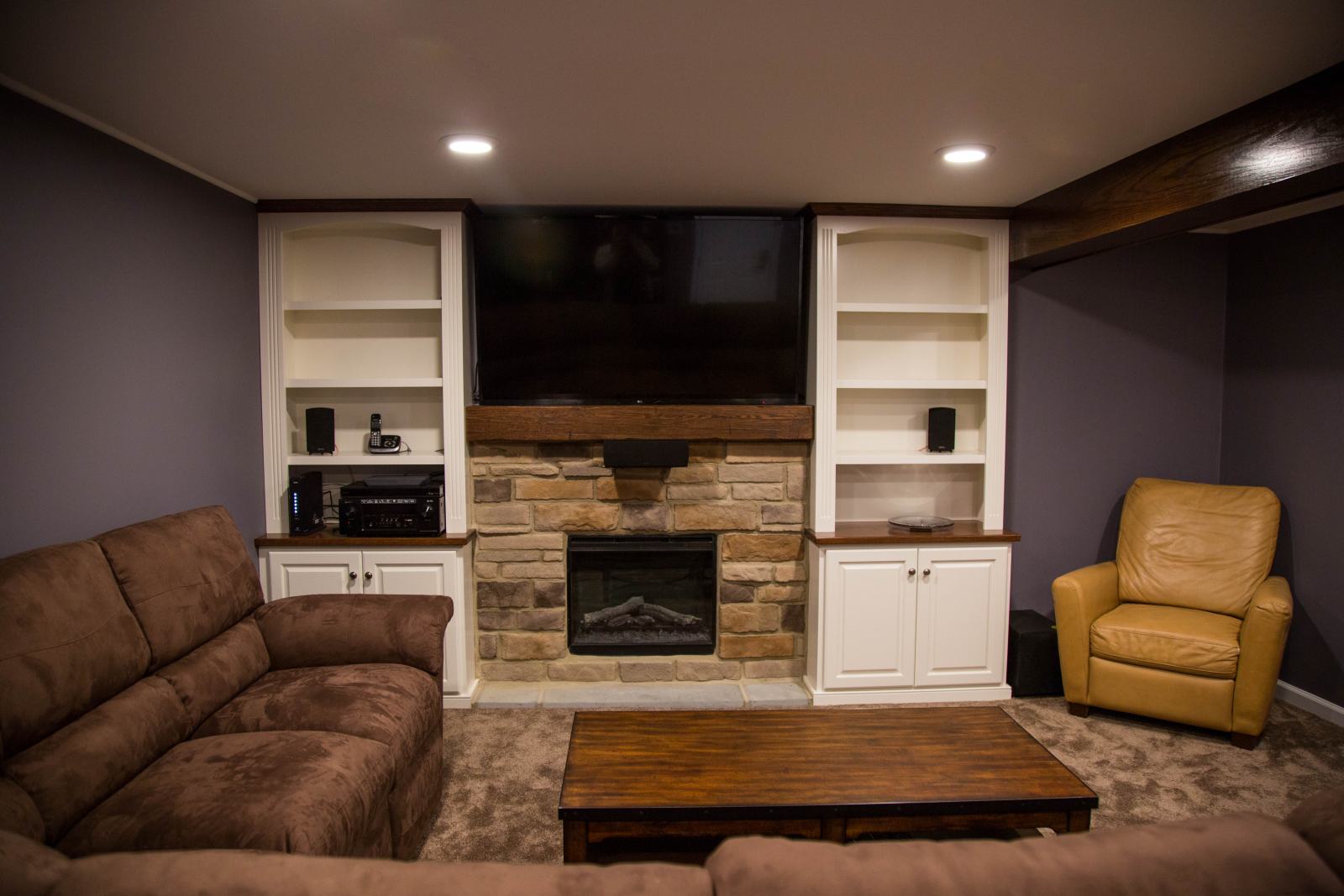 6 Popular Basement Remodeling Trends for 2023
Posted on February 2, 2023
A remodeled basement can add value and comfort to your home. It's great for entertaining and can maximize the space of your home. Here are a few popular basement remodeling trends:
1. Add a Home Gym
If you want the benefit of a gym without the hassle of leaving your home, turn your basement into a home gym. This is one of the most common finished basement ideas, and why it is one of the popular basement remodeling trends year after year.
You can carve out a specific spot for workouts, or dedicate the entire space to your aspirations. Try dividing up workout stations by flooring type. Wood for yoga, rubber flooring for weight training, and carpet for cool-down stretching. If you want one basic basement flooring option, rubber flooring is affordable and will protect your floors from any heavy machines you might have.
Adding a home gym to your remodeled basement is a great way to make your home more comfortable. Or you can even design a home sauna. However, be sure your basement can stay dry. If your basement is prone to dampness at all, it might not be the best spot.
Look for signs your basement has excess moisture before adding anything. If you see evidence of a leak, you will want to include that in your basement remodeling budget. Part of finishing a basement or remodeling should include addressing any moisture or water issues, so your contractor should be checking for these things and working with you on them.
2. Bring the Theater Home
If you enjoy movies and are looking to elevate your experience, a basement is a great spot for a home theater. Since basements typically have fewer or no windows, this is an ideal spot for watching movies.
Design a wall specifically to frame your television or a screen projector and have built-in speakers installed. You can raise the floor to mimic theater-style seating. Adding recessed lighting in the ceiling and floor with dimmable settings adds to the luxurious feel of a theater.
3. Wow With a Wine Cellar
Basements are great spots to store a wine cellar because they often stay relatively cool and are not in direct sunlight. Both of these things are key to storing wine. Adding a wine cellar is also a great home upgrade that adds value to your home.
You can build as grand of a wine cellar as you want, complete with temperature control, custom shelving, and even a wine-tasting area. Or, if you want to keep it simple, simply installing some nice wine racks in a corner of your basement is still a great option too.
4. Designate a Laundry Space
Another popular basement remodeling trend is turning your basement space into a laundry area. The basement laundry room offers specific space for laundry and is out of the way from the rest of your home. Remodeling interior spaces for convenience and comfort like this is one of the most popular home renovation trends.
Customize your laundry area with built-in shelving, storage, and easy-to-clean floors. You will have plenty of room to store all your supplies and organize your laundry. Just make sure you plan ahead and let your contractor know this is how you want to use the space.
Not only is this one of the things to consider before finishing your basement, but there may also be other considerations your contractor needs to plan for in terms of hookups, outlets, etc. to make sure your new basement can accommodate everything your laundry room needs.
5. Double Up Your Living Spaces
Remodeling your basement is a perfect opportunity to add more space to your home. If you like to entertain, a basement is a great place for gatherings.
It's a great place to watch movies, play games, or even for crafting. There are also many ways to warm up a cold basement and you can make it cozy with customized storage, soft flooring, and good lighting.
6. Create a Home Office
If you're looking for a space to accommodate working from home or simply organizing important family documents and files, the basement is a great place to have an office.
Basements usually tend to muffle noises from the rest of the house, making it an ideal choice for a home office. If possible, choose a space in the basement that offers natural light via a window or door.
Do You Need to Remodel Your Basement?
These are just a few popular basement remodeling trends. Having a clear plan for the space is an essential basement remodeling tip. Remodeling your basement is an extra way to add value to your home and add some comfort to your living space. If you're ready to remodel your basement, get the process started by giving us a call today at (717) 399-4708!
Check out the Zephyr Thomas team remodeling a basement for this homeowner in the video below!