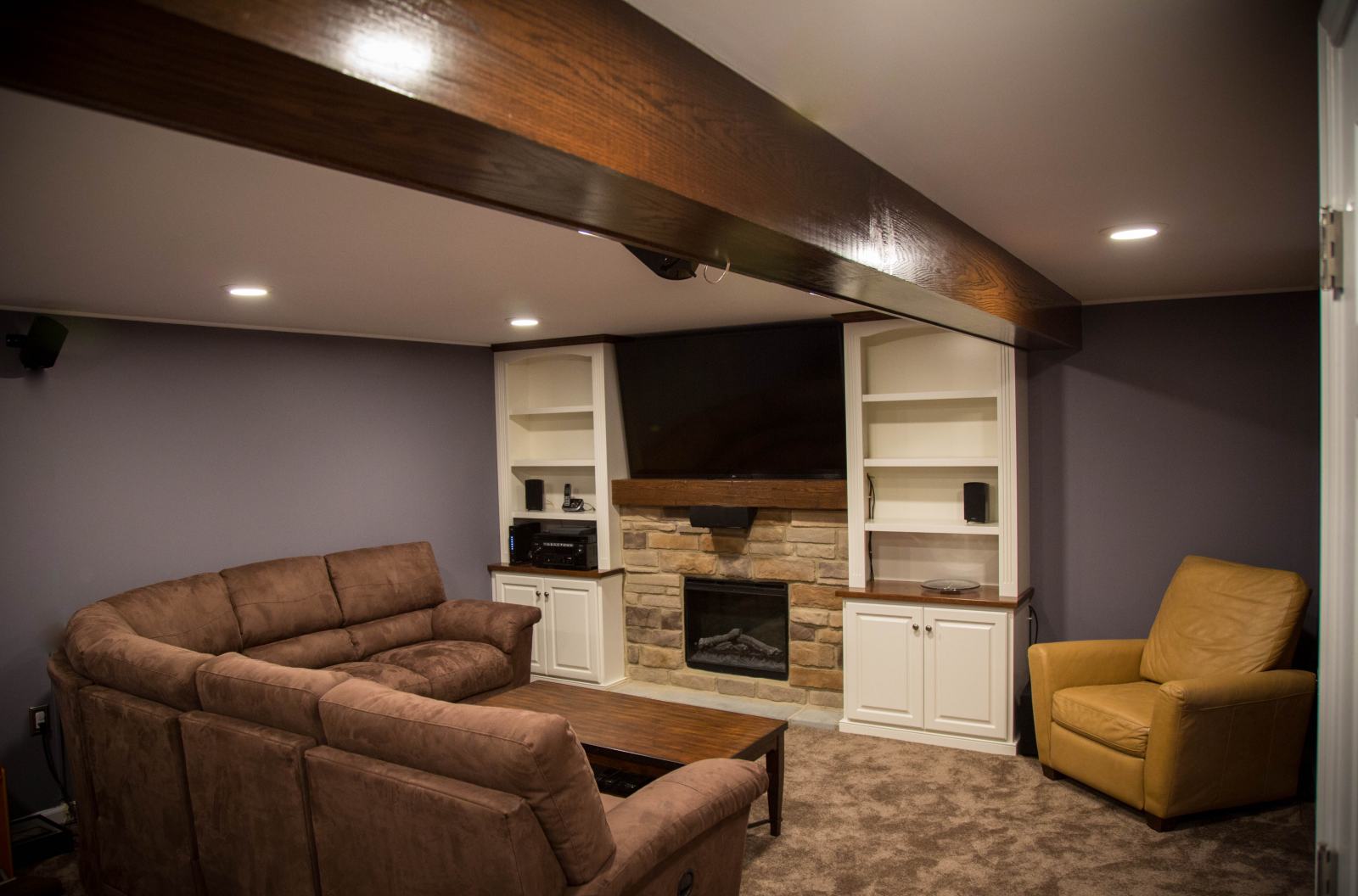 5 Ways to Warm Up a Cold Basement
Posted on May 4, 2023
A basement can be a wonderful part of your home, giving you extra space for storage, a place for your children to play, an extra family room, or even a place for exercise. But sometimes basements can feel cold and may be an unappealing place to spend time. However, there are some ways to make your basement cozier. Here are a few ways to warm up a cold basement:
1. Add Plush Floor Rugs
If your basement has cement flooring or any other type of hard surface, the space can feel very chilly. An easy way to bring some warmth into your basement is by adding plush rugs. Covering up a cold floor with a cozy rug not only warms up your space, but it's a great decorative addition, too.
There are so many colors and patterns to choose from so you won't have a problem finding something that suits your space. A plush rug will be perfect for cozying up family rooms or a kid's playroom. Be sure your rug has a non-slip base or use a non-slip pad underneath to avoid a tripping hazard.
2. Install an Electric Fireplace
If you're looking to heat your basement, installing an electric fireplace is an easy fix. With an electric fireplace, you get the benefit of heating, as well as a decorative focal point. The fireplace can be completely recessed, semi-recessed, or mounted on the wall.
Electric fireplaces come in many sizes, which makes choosing the right one for your basement a lot easier. Plus, fireplaces are part of several popular interior design trends.
3. Finish Your Basement
If you haven't begun the process of finishing your basement yet, it might be time to consider doing so. Finishing your basement will help warm up your space which is a great way to make your home more comfortable.
Simply finishing the walls and flooring will help keep your basement feeling warmer. Some of the best basement flooring options include ceramic tile, luxury vinyl flooring (LVF), and carpeting. To add the most warmth to your basement, carpeting will deliver the best results. But if you want a hard surface flooring, some of these materials work well with radiant heat flooring.
Check out the Zephyr Thomas team remodeling a basement for this homeowner!

4. Replace the Windows
A common cause of a chilly basement could be old windows that let heat escape and cold air in. To ensure cold air doesn't get in and heat doesn't escape, consider replacing your windows. Replacing your windows also ensures a better seal around your windows, which makes your windows much more energy efficient.
New windows often come with double or triple-pane glass, making it a lot harder for air to get in and out. There are a few things to consider when adding or replacing windows to your home, so be sure to look at all your options first.
Take a look at the video below to see Zephyr Thomas installing an egress window in this homeowner's basement!

5. Utilize a Reverse Ceiling Fan
One of the biggest reasons basements are often colder than the rest of your home is that heat rises. This is great in the summer but less ideal during colder months. If your basement doesn't already have a ceiling fan, consider installing one.
While it may seem counterintuitive, ceiling fans can be very effective at keeping your basement warmer. Ceiling fans rotate in a counterclockwise fashion, keeping spaces cool. But, ceiling fans can be reversed. Reversing the rotation of your ceiling fan will push warm air down, warming up your basement.
These are just a few ways to warm up a cold basement. Finishing or remodeling your basement is a great way to add more value to your home and add some comfort to your living space. If you're ready to remodel your basement, get the process started by calling us at (717) 399-4708!