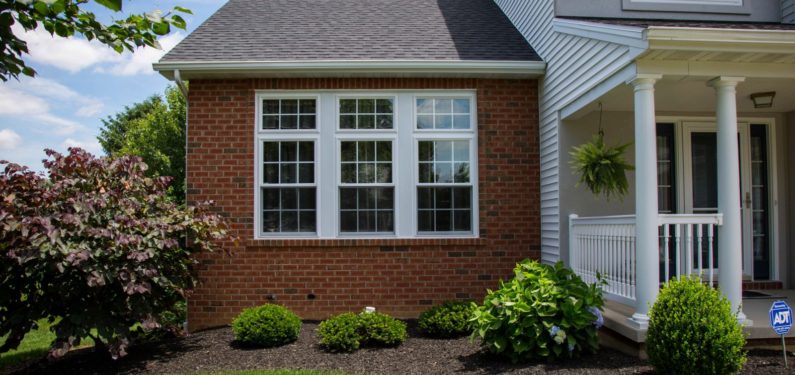 5 Things to Consider When Adding or Replacing Windows in Your Home
Posted on May 21, 2020
If you've determined that its time to replace the windows in your home, there is a good chance that you've discovered that the performance of your old windows was no longer up to par. Poor seals leading to drafts, cracked panes, and wet or dry rot are all things that plague old windows. Whether you are replacing windows or adding windows to your home, there are several things to consider. Here are a few things to consider when adding or replacing windows in your home:
1. Consider Frame Materials and Color
Window frames come in a variety of materials and colors. You should take both into careful consideration when choosing new windows for your home. Wood, fiberglass, and vinyl frames are all commonly used. Depending on the theme and style of your home, you may gravitate toward one option or another.
However, if you are looking for efficiency, durability, and low maintenance, vinyl window frames are the way to go. Vinyl is available in many color options. Plus, the minimal upkeep required and lifespan of these types of replacement windows are hard to beat!
2. Think About Glass Options
As with any purchase, it is important to balance cost and value. The unique thing about new windows is that it is a purchase that has the potential to pay for itself by providing the home with significant increases in terms of energy efficiency. However, not all climates are the same. What is necessary in one geographic location may be optional in another.
With that said, the choice between double or triple pane windows should be one that you are aware of and make carefully. Triple pane windows are approximately 50% more energy-efficient than single-pane windows and 25% more efficient than double pane windows. For areas with harsher climates, warm or cold, triple pane windows are an option that can save on future energy costs and even add value to your home, which are just a few benefits of insulated windows.
Another glass option is Low E coating or Low Emissivity. This coating reduces the amount of potentially harmful UV rays that enter your home. Other glass options are available including high-performance coated glass that performs better than standard options in terms of energy efficiency. Knowing how to shop for new windows and what to look for can help you determine the right glass options for your region.
3. Determine the Size and Type of Window
Depending on where each window is located, there may be multiple window types you can choose from. Casement windows are a popular choice in kitchens, for example, while large bay or bow windows in living rooms allow for a great amount of natural light to enter the home while simultaneously increasing the property's curb appeal. There are many ways to incorporate windows into your home and several types of windows to get you the light you want.
4. Consider Decorative and Convenience Features
Depending on the style of your home and its décor, you may decide that additional decorative window options are warranted. Muntins are a popular option to divide glass panes and give some decorative flair to a window. Muntins can be added to windows.
Some double pane windows come with decorative muntins laid between the panes of glass to provide the same visual effect without any additional cleaning requirements. Other decorative glass options are available, such as frosted, etched, and leaded glass.
Convenience is always an important element of window selection. Windows can be tedious to clean. Features, such as tilt-in sashes, make the cleaning process go faster, not to mention much more safely in the case of second-story windows!
Features like micro-screens are also worthy options to consider with your window purchase. Micro-screens tend to be more "invisible" and collect less dust than conventional screens. You can also consider various secure locking features and security enhancements to help protect your home.
5. Choose the Right Contractor for Your Replacement Windows
A key to a successful home improvement project is choosing the right contractor as your partner. Your partner for your next window replacement should be a reputable contractor with experience. Additionally, your contractor should be ready and willing to provide you with examples of their craftsmanship and references.
Windows are an important part of your home's defense against the elements and unwanted intruders, so the quality of installation is important. After all, your windows need to operate efficiently and close and lock correctly. Cutting corners on window replacement can lead to a compromise of your home's structure and security.
Get New Windows With Zephyr Thomas
These are just a few things to consider when adding or replacing windows in your home that also go into the cost of replacement windows. Be sure to take time when you select new windows for your home and consult with an experienced professional about the job. You can get their recommendations regarding the type, style, and additional options that would be most beneficial to your home type and geographic location. If you have questions about replacing your windows, give Zephyr Thomas a call at (717) 399-4708.