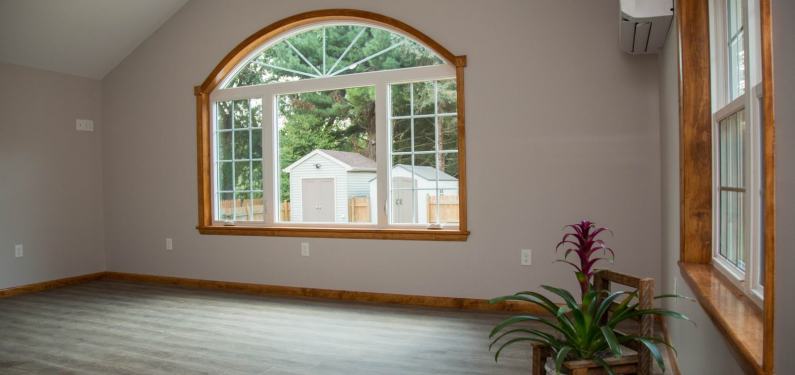 What Goes Into the Cost of Replacement Windows?
Posted on September 9, 2021
When you need to add windows to your home, upgrade them, or replace them, there are a lot of factors that affect the cost. Here's what goes into the cost of replacement windows:
1. Material of the Window
The material of the window, window frame, etc. will affect the cost of replacement windows. Also, the quality of the material will make a difference. For example, vinyl is considered one of the most affordable, energy-efficient, and durable options.
Because it is more durable and also insulates better, it can sometimes be more expensive than other materials, like aluminum, but also usually comes in less expensive than something like fiberglass.
2. Type and Size of Window
The type of window and size of the window also goes into the cost of replacement windows. A small casement or double-hung window will cost less to replace than a large bay or bow window.
3. Energy-Efficient Window Options
The options you choose for your windows also go into the cost of them. Double-pane or triple-pane windows are the new standards. Triple-pane windows are more energy-efficient than double-pane windows and will have a higher comparative cost initially.
However, they often more than pay for themselves over time in energy savings and home value. Other energy-efficient window options include types of insulated windows, like those filled with argon gas for improved insulation and temperature regulation.
4. Glass Options or Coatings
Glass options and coatings are one of the many things to consider when adding or replacing windows in your home. They are available for improved energy efficiency, privacy, security, and more. Low-e coatings help further reduce heat gain or energy loss, which can help make a window more energy efficient by improving the thermal performance of the glass.
Textured, etched, or tinted glass or coatings can add privacy to your windows. Shatter-proof glass or security film can help increase the security of your windows and protect your home from intruders. Opting for this glass option or adding the security film is also one of the tips to burglar-proof your basement windows.
5. Established Brands With Warranties
Another factor that goes into the cost of replacement windows is whether they are manufactured by established brands with lifetime warranties. Established brands, especially those that offer fantastic warranties, often have quality products with a proven track record.
They also often have extra features that make their windows perform better. All of this can sometimes increase costs upfront, but also more than pays for itself over time through the better performance and warranty protection.
6. Labor for Proper Installation
Poor installation damages your home in a lot of ways and can end up costing you a lot over time. On the other hand, proper installation by experienced contractors more than pays for itself and is worth the peace of mind that comes with knowing the work being done is guaranteed and is done right.
In any quote you receive for replacement windows, the labor for installing them will be included. For the sake of your home and your wallet, it's worth making sure your investment includes experienced, proper installation.
This is just a quick overview of what goes into the cost of replacement windows. Although it may be tempting to take the lowest offer on the table, you want to make sure you're getting the experience, quality work, and quality product you need for your windows to protect your home and to last.
An experienced, reputable contractor will be open, upfront, and transparent with you about their process and what should be in a home improvement quote. Contact Zephyr Thomas at 717-399-4708 to start a free quote for your new windows today!