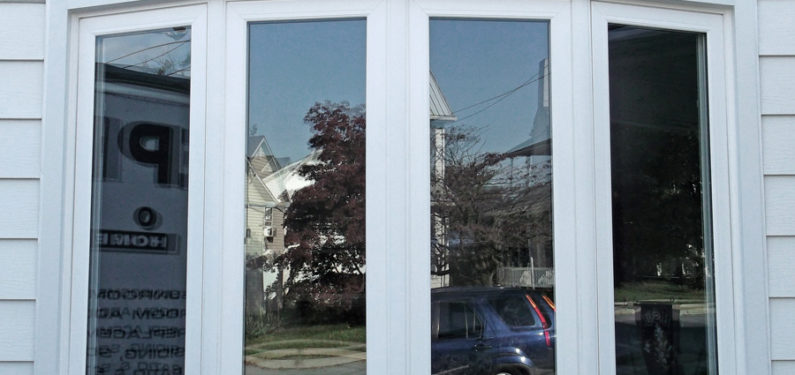 Bay Windows vs Bow Windows
Posted on March 22, 2018
Homeowners often consider replacing their windows once a draft sets in, a leak erupts, or utility bills skyrocket. In addition to increasing safety and efficiency, however, installing new windows can greatly enhance a home. You could always go for the run-of-the-mill design, but why not try something adventurous? Take Bay windows and Bow windows, for instance. Similar, but not identical, these windows are the epitome of elegance. Let's look at how they are alike, and how they differ.
Similarities Between Bay Windows and Bow Windows
The added depth that both of these windows create will provide an attractive focal point both inside your home and out! This is just one of the reasons they are a popular window choice for several rooms and are even popular kitchen window styles.
Provide Additional Space
Because they extend from the wall, you will gain additional space for your family portraits, potted plants, or even additional seating. Having more square footage is a definite bonus when considering window options and upgrading to a larger window is one of the ways to incorporate windows into your home.
Let in More Light
Both window styles also provide more sunlight than their normally-paned counterparts. Turn your foyer into a sunroom with these beauties! Or perhaps a breakfast nook, or a library – the possibilities are endless for a room bathed in light!
These are also popular windows in garage conversions. One of the things to consider before a garage conversion is what to do with the garage door. In some conversions, the best option is to replace it with a large picture, bay, or bow window.
Differences Between Bay Windows and Bow Windows
The main differences between Bay and Bow windows are in size and number of panes.
Bay Windows
Bay windows consist of one large picture pane between two smaller panes – three in all. They are smaller than Bow windows overall, and tend to be more angular in style. These are ideal for homeowners who have less wall space to work with.
Bow Windows
Bow windows, on the other hand, are typically composed of five uniformly sized panes. They take up more space than Bay windows. They are installed in a graceful arch. This creates an alluring turret on the exterior, and an intriguing view on the interior.

If you'd like more information on replacement windows like these, give us a call at 717-399-4708 today or stop by our office to visit the state-of-the-art Zephyr Thomas Showroom.