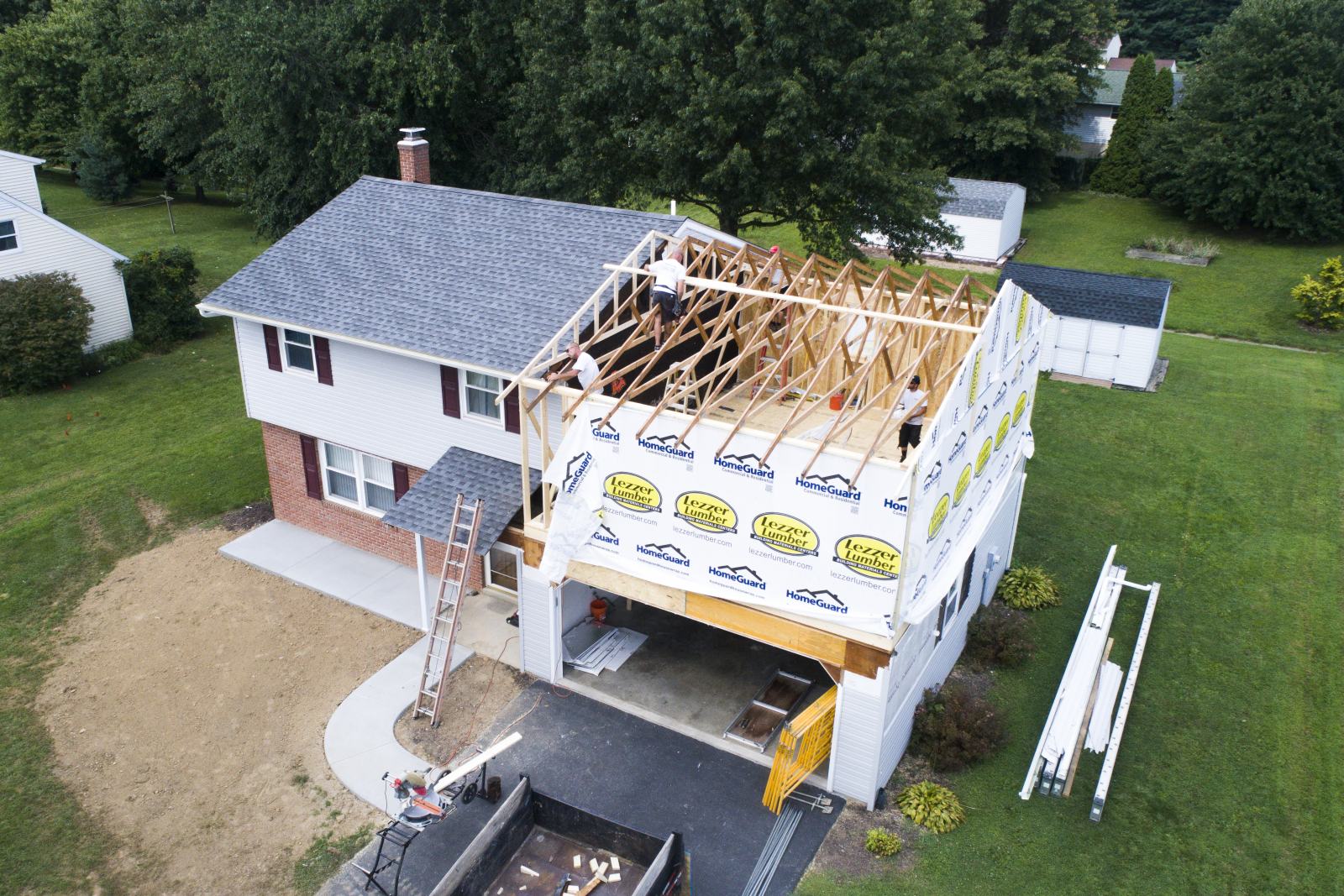 7 Things to Consider Before a Garage Conversion
Posted on March 30, 2023
If you have an attached or detached garage that you don't use for storing vehicles or for something else or want to add more livable space to your home, a garage conversion could be a good home improvement project to make better use of the space. Here's what to know and some things to consider before a garage conversion:
What is a Garage Conversion?
A garage conversion is a home improvement project that turns your garage into a living space or livable space. Instead of being used for storing or parking vehicles, a properly converted garage can be a comfortable living space. Especially if it is done to an attached garage, a garage conversion can add more space to your home.
Depending on how it is remodeled, a converted garage can become a living area, like a bedroom, or other livable space for your home like a family room, game room, home office, or something else. Some detached garages have even been remodeled and converted into separate living quarters like efficiency apartments, in-law suites, or rooms for rent.
7 Things to Consider Before a Garage Conversion
Before jumping into a garage conversion, there are several things to think about. Here are some of the things to consider before a garage conversion:
1. Find Out if You Can Convert Your Garage
It's exciting to jump in and start thinking about everything you could do with the space in your garage. But, before jumping in, start with finding out if you can convert your garage. Depending on local building regulations and permits, you may not be legally allowed to turn your garage into a bedroom or something else.
Even if there is nothing preventing you from doing a garage conversion, you will still need to look into permits. There may be specific permits you need to be able to overhaul your garage into something else. And, if you want to be able to use it as a bedroom and have it count as a bedroom for your home should you ever decide to sell in the future, there are specific requirements you have to meet.
Permits, building codes, and local regulations can be frustrating to navigate on your own. Partnering with the right contractor can help you handle these things and help you determine what you can do and whether there are specific requirements or limitations you need to be aware of. One of the tips for choosing a home improvement contractor is to work with a full-service company that will deal with these details to help you get what you want without future issues.
2. Evaluate if it Will be Worth it
Once you know that you can do a garage conversion if you want to, it's also essential to think about whether it will be worth it. There are many benefits of a garage and converting a garage can be a big, long, and costly project that will result in you losing the garage space while gaining a different type of space.
Thinking long-term, are you going to be happy with not having a garage anymore? Think about how you use the garage now, what is currently stored there, and where all of that will go. Also, consider parking needs now and in the future.
Will not having a garage negatively affect how much you like your home in the future? Will it decrease your home value? Will not having a garage be one of the things that can hurt your home value if you were to sell in the future? Will the completed conversion more than make up for any loss in value or curb appeal resulting from not having a garage?
3. Determine How You Would Want to Use the Converted Garage
As with any other home improvement project that involves finishing a space, remodeling a space, adding a new space, etc., it's important to know how you want to use it. This is one of the most important things to consider before a garage conversion. How you want to use the space will have a big effect on construction, layout, wiring, plumbing, flooring, etc.
4. Consider Features You Want That Might Require Structural Changes or Special Consideration
Knowing how you want to use a garage conversion is a good place to start, and you'll want to dig into the details from there and work with your contractor to figure out the implications of them.
If you want to convert the garage into a bedroom, you will need to have at least two means of egress and may need to add windows. You may also need to add insulation and heating and cooling to make it a comfortable livable space.
If you want to add a bathroom to the space, there will need to be some considerations and planning for lighting and plumbing fixtures. If you want to double up on the available space and build a loft or a second-floor bonus room, there will be major structural considerations.
5. Figure Out What to Do With the Garage Door
Another one of the things to consider before a garage conversion is what to do with the garage door. A popular option for garages converted into a game room or family room is to turn the garage door into a wall of windows, bay or bow windows, or a large picture window.
In other cases, the door is removed and replaced with a solid wall or a wall with a standard window. If you're not quite sure how to approach the garage door, your contractor will be able to help you figure out the best solution for the converted garage you want.
6. Pick Your Flooring
Once you have structural details and bigger stuff figured out, then you get to move to some of the details. One of the bigger interior details is to pick your flooring. Many of the popular flooring options for sunroom additions can be a good fit for a garage conversion.
The right type of flooring for your converted garage will depend on how you want to use the completed space. Usually, you want durability, comfort, and moisture resistance with any type of flooring, which makes vinyl and tile top options. If you want a warmer, softer interior space, as you would in a bedroom, then a plush carpet might be a better flooring choice.
7. Think About How You Want to Decorate
One of the benefits of working with a whole home improvement contractor is that they handle the whole process. Although they won't necessarily decorate the room for you, you can work with your contractor to pick out paint colors and other features to help complete the room.
Thinking about how you want to decorate the space can be helpful. Some of the tips for decorating sunroom additions, like focusing on comfort, letting function inform decor, and more, can help you decorate your new converted garage. If it's a game room or a family room, then you know you need plenty of seating, a table or two, and plenty of storage.
Once you know what available space you'll be working with and where, you can figure out the big stuff, like furniture, and then play around with accessories and small decor items to get the look you want. If you have an idea about some of this beforehand, you can work with your contractor on the optimal placement of electrical outlets and other improvements for your convenience.
These are just a few things to consider before a garage conversion. If a converted garage looks like a good option and the next home improvement project on your list, contact Zephyr Thomas at 717-399-4708 to start a free quote.