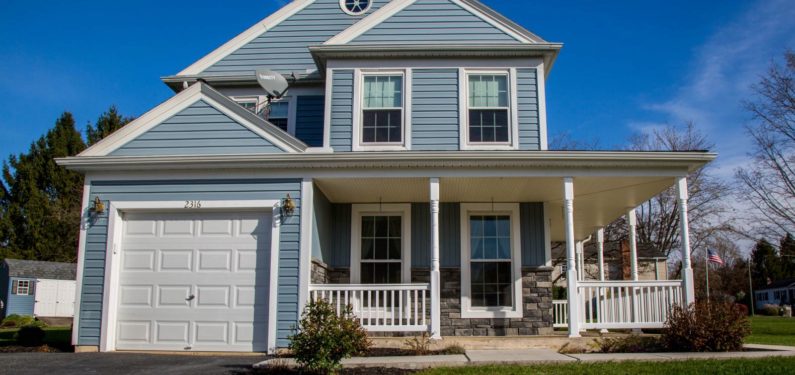 4 Ways to Add More Space to Your Home
Posted on February 14, 2019
At one time or another, many homeowners find themselves wishing their home had more space. When your home doesn't give you the space you need, you only have a few options available – you can accept things the way they are, re-organize, and try to adjust; start planning to sell your home and buy one with the space you need; or you can keep the home you love and build more space into it instead. Here are a few ways to add more space to your home:
1. Room Additions
Room additions are a fantastic way to add a bunch of new livable space to your home. Plus, there are plenty of options available to fit your home and your needs. A standard room addition can be added onto your home as an interior extension of your space. It could become another bedroom, a living room, a hobby or craft room, or something else entirely! You also have the option of room additions on the second story or in the form of sunrooms and enclosures.
Second-Story Addition
Sometimes, the lot of land your home sits on does not allow you to build out. When you can't build out, you can consider building up instead and that's where second-story room additions are a perfect fit. This option gives you all of the options that a standard room addition does with the exception that it is on the second floor instead of at ground level. Second-story additions are a popular option for homeowners with an attached garage that does not have anything built above it yet and for single-level homes.
Sunroom Addition
Building a sunroom addition is another great way to add some space to your home. You can build a three or four-season sunroom that allows you to enjoy a quasi-outdoor space for most or all of the year. You can open the windows for a nice cross-breeze in the spring and fall and enjoy the outdoors with some protection during the summer and winter. Plus, every part of your sunroom can be customized to suit your needs and to match your home.
Patio Enclosure
Another great option to add space to your home, especially if you don't have a lot of freedom to build out, is a patio enclosure. Your existing porch or patio can be enclosed to create more livable space for your home. A three-season patio enclosure is a good option if you want some protection during the warmer months and to extend the use of your patio into the cooler months. If you want to be able to comfortably use your enclosure all year-round, you can get a four-season patio enclosure.
2. Garage Addition
If your home does not have a garage, adding one gives you a secure, protected place to park your car and it also adds more space to your home. Depending on your needs and the available space on your lot, you can build a garage big enough for your vehicle needs with some extra space for storage. Attached garages tend to be more popular garage additions, but, if your lot allows it and you want another option, you can opt for a detached garage addition.
3. Attic Conversion
An attic or loft conversion transforms your current attic or loft into more livable space for your home. There are certain specifications, requirements, and building codes you need to meet in order for an attic conversion to be considered a bedroom. However, you can still renovate it to turn it into a more functional room with more usable space.
4. Finished Basement
If your home has an unfinished basement, you can have it finished in order to add more space to your home. Not only will this make your basement more comfortable and functional, but a finished basement is also an upgrade to your home that often delivers a high return on investment. Finished basements can be used for far more than just storage! They can become an office, a game room, a home theater, an entertainment room, a personal gym, a guest room, and more.
You don't have to keep organizing and re-organizing to try and get more space in your home. Instead, you can build a home addition or renovate unfinished rooms in order to get more livable, usable space in your home. For more information about how to add more space to your home, contact Zephyr Thomas at 717-399-4708!