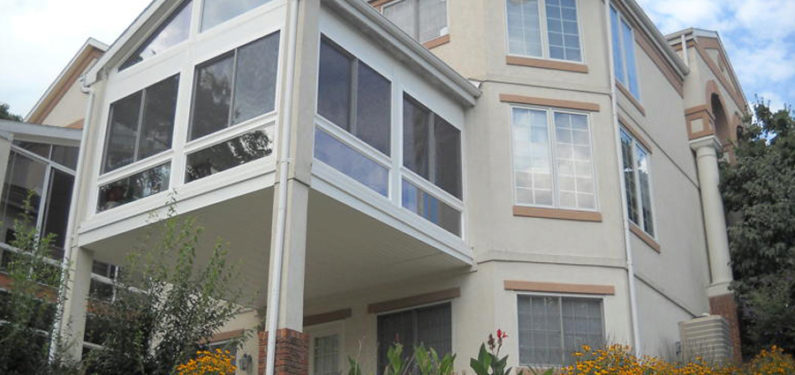 What is the Best Home Addition For Your Home?
Posted on May 26, 2022
There are a lot of reasons to build a home addition. Home additions add extra livable space and can help make your home more comfortable while increasing your home value. But, what is the best home addition for your home?
How to Determine the Best Home Addition For Your Home
There are many benefits of building a home addition. There are also a lot of things to consider and several types of home additions to choose from. Here are some tips to help you determine the home addition that is best for your home:
1. Start With Why You Want a Home Addition
You may already have an idea of what type of addition you want. Sunrooms are one of the most popular home addition ideas. And, if you've always wanted a sunroom and that is your goal, then a sunroom is the best addition for you. In this case, you just need to figure out the details for your sunroom, like whether you want a three-season or four-season sunroom, window options, and more.
On the other hand, you may know you want to add to your home, but may not have settled on which addition is the best fit. If you're not sure what type of addition you want, starting with why you want one can help you figure it out. There are many signs it's time to consider a home addition, like needing more space.
Do you need an extra bedroom or another bathroom? Do you want a mudroom? Do you just need some extra space attached to your home? Thinking about this and answering questions like these can help you start to narrow down the options.
2. Think About How You Want to Use it
Overlapping with why you want an addition is how you want to use it. This is essential to start helping you plan for a home addition. Something like an extra bathroom, another bedroom, a mudroom, etc. is straightforward. With those use cases, you have some parameters to follow in terms of where you can add it to the home, what needs to be included, etc.
If your goal is simply to add extra space, it's not as straightforward. Home additions are one of the best ways to add more space to your home, but there are also several types of home additions that can help do that. Digging further into how you may want to use that extra space can help you add some more specifics to your goals and get closer to the right home addition for your needs.
In addition to helping to determine the types of additions that will suit your needs, this can also help with choosing home addition placement. If you want an extra bedroom, but you don't have space to build out on the ground floor, you may need to build up with a second-story addition.
If you're wanting a place to store your car or create a workshop, a garage could be the right home addition for you. And, depending on your lot and preferences, this addition could be attached or detached from your home.
3. Focus on the Types of Home Additions That Fit Your Needs
Home additions of any kind tend to be home upgrades that add value, but you still want to make sure you're adding the right type for you. Once you have a good idea of why you want an addition and how you want to use it, you have a good idea of your goals for the addition. This can help you narrow down the list and focus on the types of home additions that will fit your needs.
If you want to enclose a patio or deck, then you can focus on evaluating sunrooms, vertical 4-track rooms, or another type of patio enclosure to get what you need. If you know you want something you can use year-round, then you can narrow the list down to a four-season sunroom or four-season patio enclosure.
4. Work With a Trusted Contractor to Find the Right Fit
Whether you've narrowed things down to one final option on your own or you are still evaluating some options, working with a reputable, trusted contractor can help you find the right fit for you, your home, and your needs. There are plenty of questions to ask a home improvement contractor you're considering for a project, which will help you find the right partner that will make sure you end up with an addition you love.
Look for a company with experience that offers the customizations and options you want along with the quality work you need. You can also look for a company that is a one-stop-shop where you don't have to hire multiple contractors for every aspect of your addition. This helps you choose a home improvement contractor that ensures a seamless project that will blend well with your home and meet your needs.
Work With Zephyr Thomas For Your Home Addition
What is the best home addition for your home? No matter what you need, Zephyr Thomas can help you get it. And, if you're not sure what would work best for your needs and your home, we can help you figure it out.
Zephyr Thomas Home Improvement has built many different types of home additions over the years. Thanks to our years of experience, we can help you find the right kind of addition to fit your needs and help you expand your home.
We will walk you through the process, handle the permitting process, and deal with any inspections your local municipality requires. Just tell us your ideas, and we will work with you to make your dreams come true.
If you're ready to get started on your next home improvement project, contact Zephyr Thomas at 717-399-4708 to start a free quote!