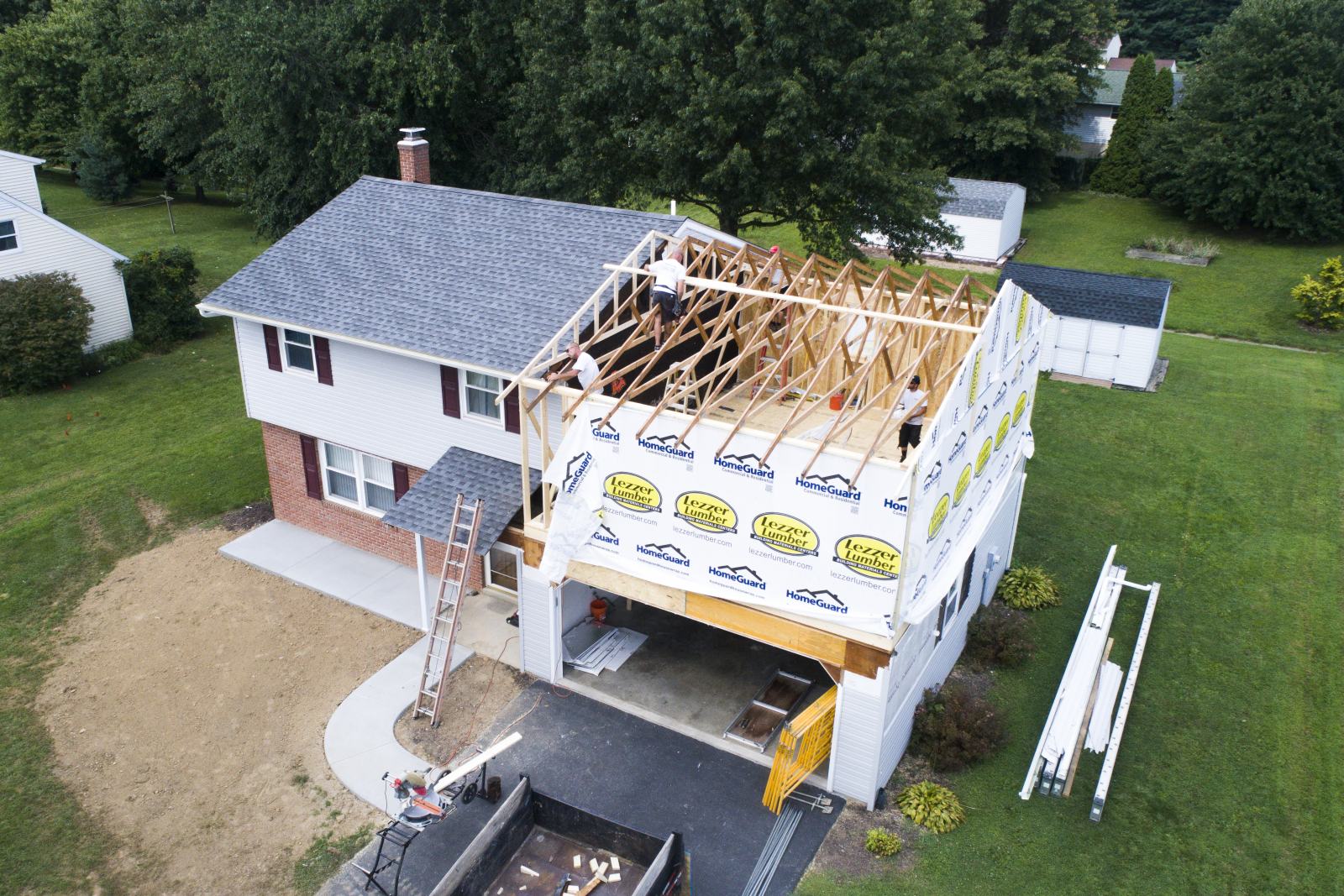 How to Plan for a Home Addition
Posted on August 29, 2019
For many homeowners, planning a home addition, or any home improvement project for that matter, can be viewed as an arduous and stressful task. The challenges and obstacles surrounding budget and cost are often the first things to come to mind. However, there is significantly more to the process of properly planning a home addition than just cost.
The project, and its planning, does not have to be the burdensome task that many expect it to be. With an appropriate amount of planning, and by seeking proper guidance and advice, homeowners can transform their home addition project from a dreaded undertaking into an enjoyable and exciting experience! Here's how to plan for a home addition:
1. Determine Your Budget for the Project
An important step in the planning process for a home addition is determining your budget. This should not be confused with determining the cost of the project. Although these two elements are related, determining your budget is the first, and more important, step because it will directly influence the scope and scale of the home addition you will plan.
Budgeting needs to be determined with an honest and responsible mindset. You'll need to look at many factors to accurately determine the affordability of such a project. For many homeowners, this means seeking some advice from a reputable relationship manager at a lending institution or consulting their accountant. These professionals can help you determine how much equity you currently have in your home, your available liquid assets, and the ability to manage and sustain additional debt load, should it be necessary.
It doesn't hurt to bring a reputable home improvement contractor into the conversation as well. They'll be able to provide experienced advice regarding budget allocations and give you a realistic idea of how much what you want might cost.
2. Think About the Purpose of the Home Addition
Before you get caught up in design details for your new home addition, think about the purpose of the home addition you are considering. There are many benefits of building a home addition, but it needs to be the right one for you to get those benefits.
How do you plan to use it and why do you want it? At first glance, this may appear to be an unnecessary step. But, taking the time to think about it will help keep you and your home improvement contractor on the same page and working towards the same goal.
It helps to ensure you end up with the home addition you want and need. It will also help you to determine if there are other home additions or improvements that are actually of greater necessity or value. At its root, this step helps you establish a goal-oriented approach to the planning process of your next home improvement project and ensures that the home addition you are considering is the right one for you and your family.
3. Work with Your Home Improvement Contractor to Handle Permits
If you are planning an addition to your home, you want to make sure you work with your home improvement contractor to handle building permits. Without experience in this area, this "red-tape" aspect of a home addition can feel like a difficult step to navigate.
At Zephyr Thomas, we handle all aspects of permitting for our clients so they are free to focus on the project and better enjoy the process. This is an important step in eliminating the outside stressors that can be associated with a home improvement project.
4. Consult with Your Contractor on Design and Building Plans
When planning your next home addition, it is imperative to incorporate and involve your contractor in this project phase by consulting with them. Not only does this give you a chance to provide input on the design, but it also allows you to capitalize on your contractor's expertise.
One of our favorite aspects of our work is helping homeowners maximize the potential of their home improvement. Reputable contractors provide a huge asset to homeowners during this time by helping them plan their project within the scope of their budget. Plus, they work to earn your trust through a genuine, consultative approach when providing valuable advice and direction.
Involving your contractor in this critical step will help you to better understand the project, its projected timeline, and all of the construction and material options available to you. With this better understanding, you will be able to select the right materials and designs for you that will leave you with an even greater level of satisfaction when your home addition is complete.
5. Watch Your Home Addition Come to Life
One of the most enjoyable phases of adding an addition to your home is when you are able to see the project transition from the planning stages to actual construction. Watching your dream come to life is a rewarding time for you and your family.
Using a home improvement contractor allows you to "sit back" and enjoy the process without the stressful burden that DIY projects often become. Additionally, your project will progress more quickly and minimizes any temporary upheaval of your home and routine that construction may cause.
6. Enjoy!
Once your project is complete, the next, and best, step is to enjoy the new living space in your home. Your home will immediately feel bigger and likely function more efficiently too. With those realities will come new ideas and seemingly endless possibilities as to how you can use the space or change up your decor. Be sure to embrace this part of the project and enjoy it!
Keeping these steps for how to plan for a home addition can help eliminate many of the stresses and obstacles associated with this type of home improvement project. There are a lot of things to consider for a home addition, but you don't have to figure it out alone. Partnering with an experienced home improvement contractor can help you choose the best home addition for your home, navigate the project, and keep it an enjoyable process.
If you're wondering where to start when it comes to a home addition and need help to plan your next project, give us a call at (717) 399-4708. We can help guide you through the process!