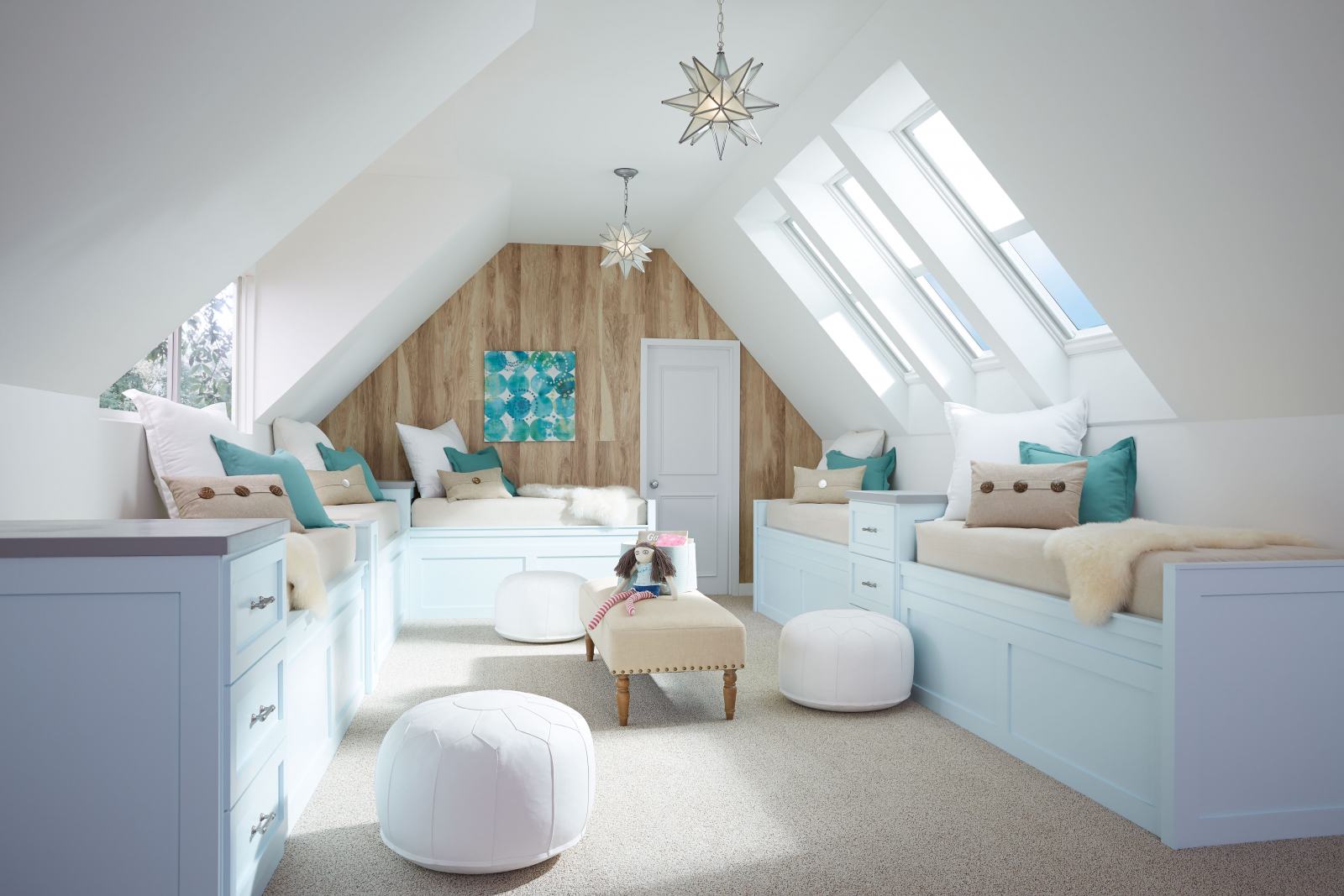 6 Common Attic Renovation Mistakes to Avoid
Posted on September 10, 2020
Homeowners who are looking to add some useful space to the interior of their home may consider how their attic space might be converted to a more liveable area of the home. In other scenarios, attic spaces might be due for renovation or updates to enhance the ventilation and energy efficiency of the home. There are plenty of unique options for attic renovations, and each one comes with its own benefits and challenges. Still, there are several general mistakes that should be avoided with any type of attic renovation project. Here are some common attic renovation mistakes to avoid:
Mistake #1 – Attempting a DIY Attic Renovation
DIY home improvement projects often sound good at first. But, things can quickly go south if the homeowner or person doing the work isn't experienced. Many DIY homeowners may forego the process of getting the appropriate permitting for the project from their municipality. Even if a permit is obtained, it is more likely that building code violations may arise if the homeowner is not up-to-date with existing or changing codes.
This can lead to the need for work to be redone at the completion of the project or even at a later date down the road. Working with a reputable, licensed, and insured home improvement contractor ensures that the proper permits will be obtained, the work is built to code, and the work is quality craftsmanship. These are just a few of the benefits of working with a home improvement contractor. Reputable and insured contractors stand by their work, which provides you with added protection and peace of mind.
Mistake #2 – Not Having a Plan for What you Want
You need to have an idea of what you want to accomplish with an attic renovation, and also consider what your goals are for the space. A good contractor will help you to determine what is practical and feasible given the amount of space or clearance available as well as how to best incorporate entrance and exits with the rest of your home.
Mistake #3 – Ignoring Proper Ventilation, Insulation, and Heating and Cooling
It is important for homeowners to bear in mind that an attic renovation will require some special considerations regarding proper ventilation, insulation, and heating and cooling. Attics assist in the home's temperature regulation and energy efficiency through their ventilation systems and by providing an air barrier between the ceiling of the home and the roofline. These factors can also affect things you can store and things you should never store in your attic.
If you are thinking about converting your attic into some additional living space, you will need to expect that the project will require some additional planning as to how the room will be insulated and ventilated so that it is comfortable during extreme weather conditions. Furthermore, a poorly insulated or improperly ventilated attic renovation will lead to a room in your home that is disproportionately expensive to heat and cool.
An experienced contractor will be able to lay out how HVAC can be incorporated in the room and will know how the room will need to be insulated to guard against condensation build-up. This is just one of the many reasons why proper roof ventilation is important. Attics are areas of the home that are notorious for energy loss, moisture, and ventilation issues. But, choosing the right home improvement contractor can help mitigate these issues.
Mistake #4 – Overlooking the Stairs
Your attic might be a perfect candidate for a renovation project. But, if your current access to it isn't so user-friendly, you will need to consider how you will incorporate stairs up to the new living area. The addition of these stairs could require that you alter some aspects of the existing interior layout of your home.
Attic access is often provided by folding pull-down stairs or by a narrow staircase of a few large steps. These options are fine if your attic is used as an additional storage space. But, for everyday use to access a finished living area in your home they will not meet code requirements. Overlooking the stairs is one of the common attic renovation mistakes, but working with an experienced, reputable contractor for your project can help you avoid it.
Mistake #5 – Forgetting to Think About Escape Routes
In addition to the stairs, you will also need to think about additional means of egress from the attic if you plan to renovate it into some additional living space. A window will need to be large enough for a person, or a fireman wearing an oxygen tank, to fit through. You might even want to consider an exterior staircase along the side of the house or including a fire escape ladder under the window.
Mistake #6 – Making Lighting an Afterthought
Give the lighting for your new attic renovation some special consideration. You can utilize artificial lighting in the attic. But, if you want more natural light, there is often no better candidate for skylights than a finished attic!
Because lighting is so important to a room, you don't want to leave it as an afterthought. Planning skylights, track lighting, and other options ahead of time will ensure that you end up with a well-lit and inviting living space that is energy efficient, comfortable, and has all the aesthetic appeal you imagined!
Attic renovations are a great way to capitalize on some of the already existing space under your home's roof and transform it into a more useful or efficient area. By keeping these common attic renovation mistakes in mind and working with a good contractor, you will be able to enjoy all the benefits these projects can offer upon the completion of the work. To start planning your attic renovation project, give Zephyr Thomas a call at (717) 399-4708.