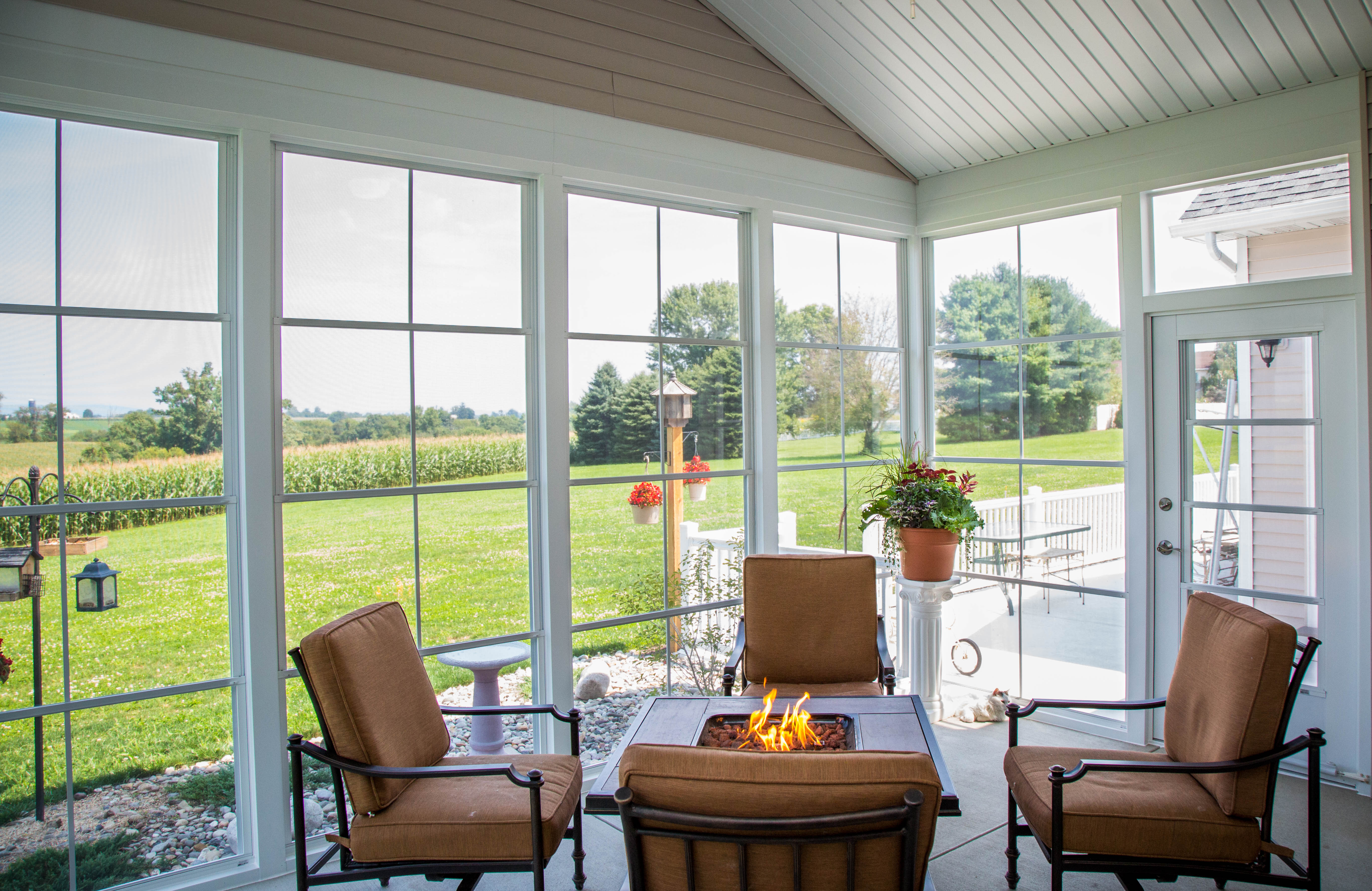 7 Tips for Decorating Your Sunroom
Posted on January 28, 2021
A sunroom can be a great addition to your home and one that brings you a lot of enjoyment throughout the seasons. Whether you have an idea of how you want it to look or you're just starting to figure it out, here are some tips for decorating your sunroom:
1. Pick a Color Palette
If you're not sure how you want to decorate your sunroom, picking a color palette can help. Establishing a color palette before you start can help guide the decor options you're considering and also make sure everything looks cohesive. For a more interesting look, you can even paint the interior trim of your sunroom.
2. Let the Function of the Room Inform Decor
How you plan to use your sunroom can help you plan for your sunroom addition and will help you determine the big pieces of furniture you need to include. Chairs, a table, open space, and more will all be determined by the function of the room. Once you have the big pieces in place, then you can focus on smaller, more decorative pieces.
Letting the function of the room inform the decor will also help make sure that whatever you include suits the use of the space. Depending on the size of the room and how you want to use it, you could also arrange furniture and decor to create different zones within your sunroom. There are plenty of sunroom ideas that can help you create the perfect space.
3. Include Plenty of Seating
Another one of the tips for decorating your sunroom is to include plenty of seating. A sunroom is the perfect place to relax and is often a gathering place as well. Because of this, it's important to include enough seating. You don't want to overwhelm the room with furniture you won't be using often. But, you also don't want to come up way too short when you're trying to use your sunroom.
4. Focus on Comfort
A sunroom is supposed to be relaxing and comfortable. If something catches your eye as you're picking out decor, but it isn't comfortable as well, it won't be an enjoyable addition to the room. Focusing on comfort can help ensure that anything you add to the room looks good and you will want to use it.
5. Play With Accessories
Once you get the big furniture pieces in place, then you can get creative and play around with accessories and smaller decorations. Drapes or blinds can give you privacy in your sunroom when you want it and they can also be part of the decor. Plus, using blinds to block heat and light when the room is not in use is one of the ways to help keep a sunroom cool in summer.
Rugs, blankets, throw pillows, and other textiles can add some soft comfort and warmth to your sunroom. Plants or a water feature can add a touch of nature, which is one of the things every sunroom needs, while sculptures, art, and other decor items can help you complete the look you want to create.
6. Consider Multifunctional Pieces
Sunrooms often serve more than one function. They're a space to relax and they're also often a space to play games, do crafts, and more. Multifunctional furniture pieces can help you make the most of your space while also meeting all of your needs.
Tables that can expand, folding tables, a rolling table, furniture with hidden storage, and more are all multifunctional furniture pieces. They can help you get the look you want and the function you need in your sunroom without sacrificing extra space for extra furniture you may not always need.
7. Figure Out Night Lighting
Sunrooms are associated with plenty of natural light during the day. But, they are used in the evening as well. Because of this, you'll need some other lighting options in your sunroom, especially if you know you'll be using your sunroom a lot in the evenings or at night. If you want to get creative with it, you can choose interesting lamps or other lighting fixtures that double as decor.
These are just a few tips for decorating your sunroom to help you plan for the sunroom addition you want. If you're interested in a sunroom addition for your home, contact Zephyr Thomas at (717) 399-4708 to start the conversation and get a free quote for your project!
Check out the Zephyr Thomas team building this second-story four-season sunroom addition complete with a small upper companion deck and a staircase down to the backyard!