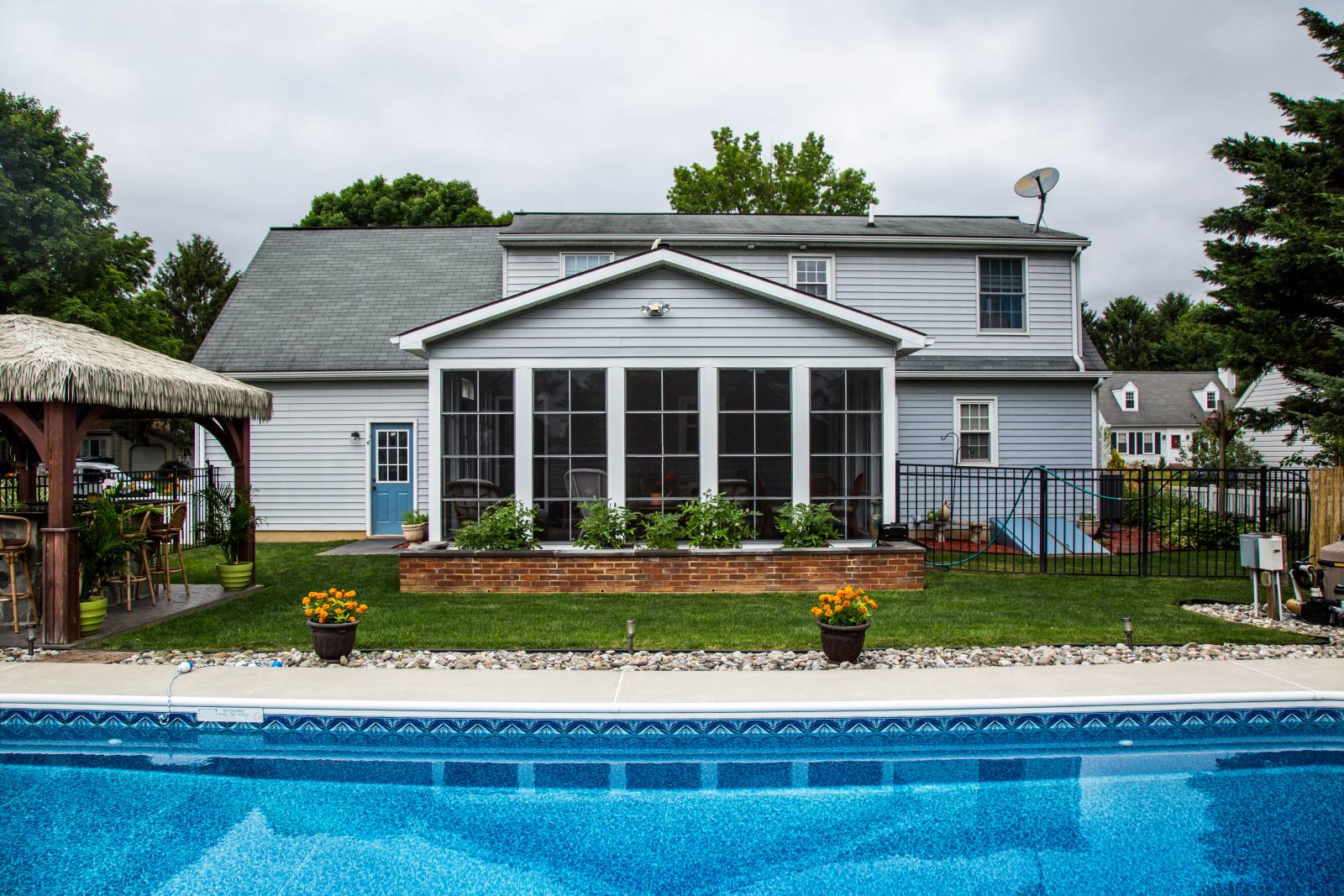 How to Plan for Your Sunroom Addition
Posted on May 14, 2020
Embarking on a new home improvement project requires a certain amount of planning and consultation in order to ensure that the end result is what you had in mind. At the conclusion of your project, your home addition or rejuvenated living space should function just as you planned so you and your family can enjoy all the benefits of the project for years to come! There are a couple of general best practices when it comes to planning any type of addition and some that are specific to the type of home addition you've chosen to add to your home. Here's how to plan for your sunroom addition:
1. Consider the Goal
Before you choose, plan, or start any home addition it is important to consider your goals for the space. Whether you are adding square footage to your home or making the existing area more useful, having your goals at the forefront of the process will help you to get the most out of your home improvements.
With a sunroom addition, you want to consider your needs, how you want to use the new space, and how much area is needed for the room to function as you would like it to. There are plenty of sunroom ideas to inspire you if you're not positive on how you want to use a sunroom aside from a relaxing space.
2. Think About How Often You Want to Use it
If you wish to use your new sunroom on a year-round basis, a four-season room is what you will want to plan for. A four-season sunroom addition can offer all the same benefits of a three-season sunroom, but also incorporates heating and cooling capabilities and different thermal components to keep a climate-controlled environment year-round.
These features offer some great advantages, but the construction of a four-season room will be higher than that of a three-season sunroom. So, when you are considering your goals for the new sunroom addition, consider how frequently and during which times of year you wish to use the room.
3. Evaluate Placement
Carefully consider the placement and layout of your sunroom addition. By definition, these rooms should be oriented in such a way as to allow a great amount of natural sunlight into the living area.
This means that Northern exposure is not often the best option for sunroom placement. Additionally, consider how the sunroom will coordinate with the existing layout of your home so that it functions as part of the home.
4. Contemplate Window and Door Options
Whether you choose a three or four-season sunroom will ultimately direct you in some of the choices you make for the windows and doors of your sunroom. All sunrooms should have an abundance of windows to let natural light into the room.
Most three-season sunrooms, especially in cases when the room is not climate-controlled, will feature windows that open wide to let air flow into the living area. There are many window options for sunroom additions available, so you'll have no problem finding the right fit for you.
You also need to consider the doors for your sunroom. Likewise, there are many door options for sunroom additions available. Glass doors and double doors are popular options for sunrooms because they look great and allow light into the room.
5. Review Flooring Options and Special Considerations
When incorporating a custom sunroom addition within your home, make sure you are aware of the vast options available. In addition to windows and doors, also consider what type of flooring you wish to have installed. The right flooring is essential when it comes to how to plan for your sunroom addition.
Evaluating your goals for the room, and whether you will choose a three or four-season room will help direct you in the type of flooring you ultimately will go with for your addition. At this stage, form and function are both important. Weighing the available flooring options is a good idea and can help you determine the right type of flooring for your needs. It's also important to keep any special considerations in mind that will make your sunroom addition unique and function just as you had dreamed it would!
6. Partner With the Right Contractor
The importance of choosing the right home improvement contractor cannot be overstated. A licensed, experienced, and reputable contractor will not only be able to help advise you in the planning process, but also give you the peace of mind that you will receive quality workmanship and will be able to enjoy your sunroom for many years to come.
Building any home addition is a process, and a sunroom is one of the most popular home additions and home remodeling ideas. It takes ample planning and time to make sure that the result of the project provides all the benefits to your home that you knew it could. These tips for how to plan for your sunroom addition can help.
The first step is starting the conversation, and one of our experienced home improvement representatives would be happy to assist you with each stage of your project. Feel free to call Zephyr Thomas at (717) 399-4708 or visit us at our showroom for some in-person inspiration!