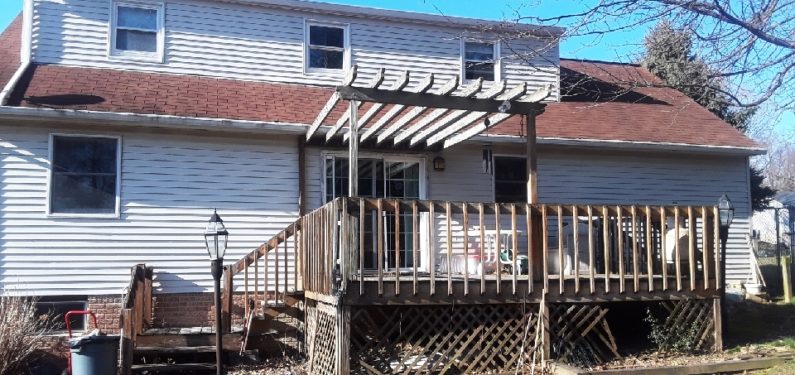 5 Things That Can Hurt Your Home Value
Posted on June 2, 2022
Maintaining, repairing, and remodeling your home is usually a way to upgrade it, increase comfort, and increase home value. But, choosing the wrong options, forgoing an upgrade, etc. can make your home worth less than you think. Here are some things that can hurt your home value:
1. Laminate Countertops
Although laminate can be a cheaper option when it comes to choosing countertop materials, it can be a turn-off to potential buyers who are looking for more durable materials. With materials like luxury vinyl on the market, there's no reason to settle for less on surfaces when you're remodeling a bathroom, kitchen, or another area and don't want a granite or marble slab.
2. No Fences
Security, protection, and privacy are just a few reasons to add a fence. There may be some buyers that don't mind a lack of fencing around a property. However, in general, if your home is located in a neighborhood, close to other homes, close to public walkways, etc., having no fences to help protect your property or provide privacy can hurt your home value and the curb appeal of your home.
3. The Wrong Flooring
Choosing the wrong flooring for a room can hurt your home value. People have their preferences and it can be hard to predict what individual potential buyers might like or not like. At the same time, certain flooring materials are better suited to some environments than others, and too much carpet tends to turn people off.
If you know you will be planning to sell your home when you are replacing or upgrading flooring, you can stick with something in a neutral color and a material that is relatively popular and standard in the market for your area. This can help make it more attractive to potential buyers and less likely to hurt curb appeal overall.
Regardless of whether you have specific plans to sell or not, it's important to choose the right flooring type for the room you're considering and its use. For example, not all flooring types are a good fit for bathrooms while there is more flexibility with flooring options for sunroom additions.
4. Unpaved Driveways
Off-street parking and a private driveway are attractive features that automatically add value to your home. However, if the driveway is unpaved, it can hurt your home value; especially if other homes nearby have paved driveways.
Paving the driveway or adding a concrete driveway if you don't have one can increase your home value. Even if you don't plan on selling anytime soon, adding a driveway or making it a solid surface instead of dirt or gravel can be well worth the convenience and the time you save on maintenance. Plus, it can make your yard look better and even drain water better during storms.
5. Exterior Issues
Exterior issues like damaged areas or cracked and peeling paint are obvious factors that hurt your home value. Visible damage is one of the biggest reasons to replace your doors, windows, siding, etc. But, there are some exterior issues that may be less obvious that can detract from your curb appeal and home value. Fixing any exterior issues like these are common exterior home remodeling ideas.
Type of Siding and Color
Even with a fresh coat of paint that looks fine, the idea of needing to repaint and do extra maintenance can hurt your value and turn off potential buyers. With the popularity of vinyl siding that is virtually maintenance-free, durable, and can match any style, paint can no longer compete.
Instead of repainting, consider saving time on upkeep and gaining home value by upgrading and getting the benefits of vinyl siding. Just make sure you go with a color and style that works with your home and isn't too out of the normal range for your market.
When it comes to resale potential, a unique or offbeat color can create obstacles for potential buyers and hurt your home value. But, there are plenty of stylish house siding ideas that can enhance your home without hurting potential resale value.
Damaged Walkways and Railings
Walkways that are cracked or uneven, loose or missing railings, etc. are all relatively minor details that can have a big effect on the value of your home. Additionally, these issues can cause tripping or fall hazards on your property, which increases the risk of injury and also creates liabilities for the homeowner.
These are just a few things that can hurt your home value. Whether you are thinking of remodeling your home or moving, working with an experienced, reputable home improvement contractor can help you get the most return on your investment and ensure your investments are helping your home and not hurting it. If you're ready to get started on your next home improvement project, contact Zephyr Thomas at 717-399-4708 to start a free quote!