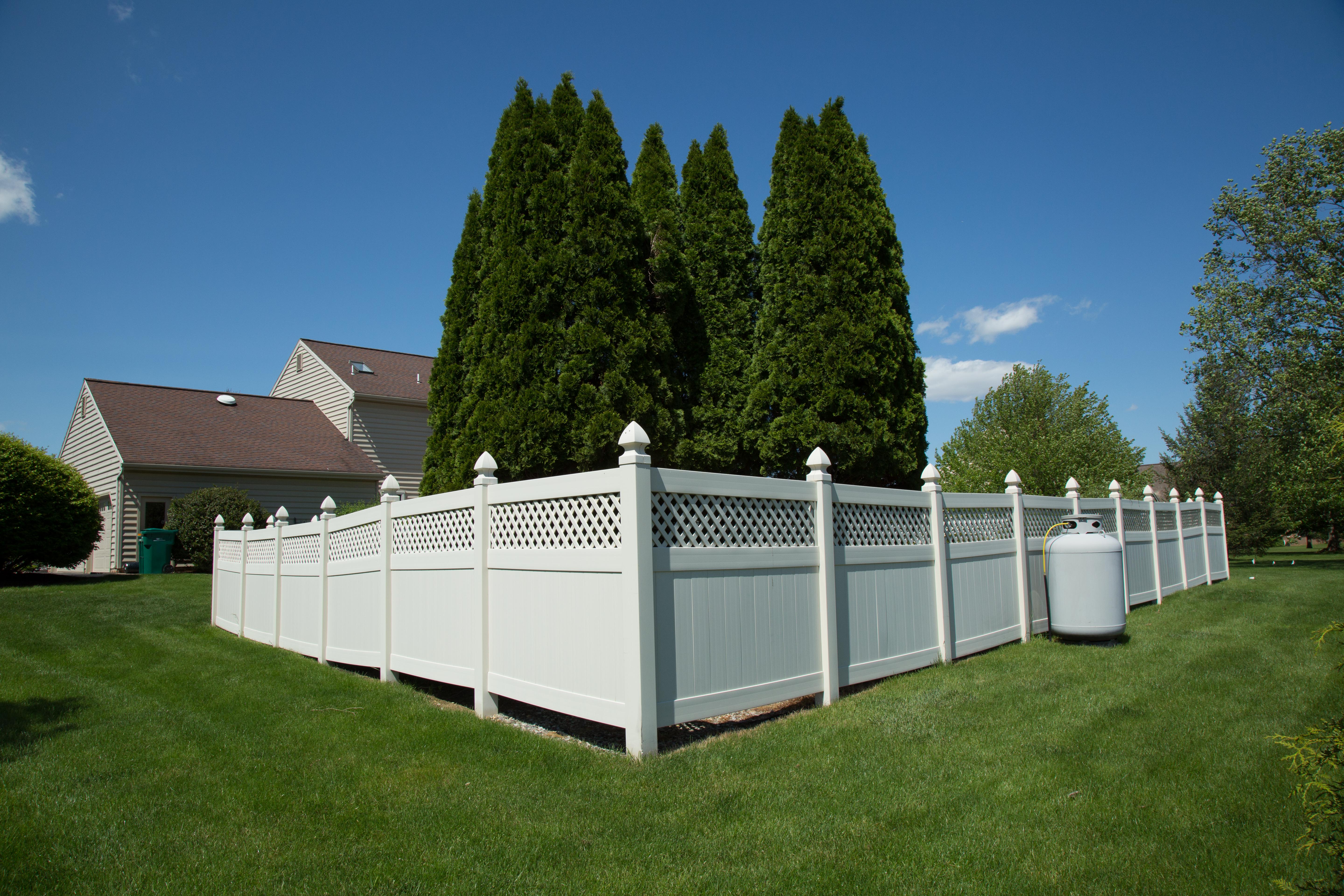 5 Reasons to Add a Vinyl Fence Around Your Backyard
Posted on September 26, 2019
A fenced-in yard provides a lot of benefits to a homeowner. However, not all fences are created equal. In our fast-paced world, the last thing you want to do is add a bunch of property maintenance to an already-full schedule. For this reason, the best way to achieve the benefits of a fenced-in yard while simultaneously avoiding any of the headaches is to install a vinyl fence. Vinyl fencing is a great option for homeowners of all types and that is well-displayed by the wide popularity of this choice of material. Here are a few reasons to add a vinyl fence around your backyard:
1. A Backyard Fence Adds Privacy
Privacy is a luxury that seems to be in short supply these days and that's just one way a backyard fence can add value to your life. Many homes that are located within town or city limits, and even those within subdivisions, are positioned in close proximity to neighboring houses. Oftentimes, backyards butt-up to each other.
When this is the case, a vinyl fence around your backyard may be just what is needed to restore the privacy of your home and property. Unlike wooden privacy fences that may experience drying and shrinking, which leaves unsightly gaps in the fence, vinyl fences provide a permanent and solid visual barrier from the moment they are installed.
2. Fenced-In Backyards are More Secure
Fenced yards provide a secure place for children and pets to play and exercise. Pets can be contained as well as children so that they do not end up on a busy road or street. However, what is often overlooked is that these backyard fences also tend to help keep unwanted trespassers out. In this way, they can create an additional barrier of security for the home.
Aside from intentional wrongdoers, a fence around your backyard can also help prevent accidental trespassing. Backyard fences create an obstruction that keeps neighboring pets and even wild animals from entering the yard and creating havoc with the family, animals, or property of the homeowner. Likewise, they deter children from entering a yard of a homeowner that may own a protective dog. A neighbor's child sustaining a bite from your dog, even if it is in your own yard, can often lead to legal problems and serious headaches.
3. A Fence Can Enhance Backyard Aesthetics
Another one of the reasons to add a vinyl fence around your backyard is to enhance aesthetics. Backyard fences look great and are one of the ways to improve your backyard. Given the many styles that are available, there is something to match every home's aesthetics.
The stately appearance of a fenced yard is not lost on home buyers nor is the increase to the backyard's functionality. As such, fenced yards can increase the home's looks as well as its market value! This is one of the reasons why adding a fence is one of the backyard makeover tips!
4. You have a Pool or Plan to Install One
Most jurisdictions will require a pool area to be fenced off with a locking gate. If you have a pool or are planning to install one, you need to count on installing a fence that is up to code as well. Taller privacy fences are a popular option for homes with pools.
If your township is one of the few that doesn't require fencing around a pool, you should still count on installing one. Most, if not all, homeowners' insurance companies will require a fence to be installed around your pool or they will decline to write your homeowners' insurance. Since homeowners' insurance is a necessity, a fenced-in pool area is essentially non-negotiable.
5. Vinyl Fences are Easy to Clean and Maintain
Unlike many of the other types of materials that are used for backyard fences, vinyl fences are low-maintenance and long-lasting. They are impervious to rot and insect damage. Vinyl fences provide a long-lasting option for backyard fencing and they eliminate the need for staining or repainting as time goes on.
Today's vinyl fencing options provide homeowners with an incredibly durable fence that is easy to wash and clean. All these factors add up to equal a quality, long-lasting fence that will look great and add to the aesthetics of the home from day one and onward.
Work With Zephyr Thomas to Install Your Vinyl Fence
Adding a fence to maximize outdoor space is one of the popular home renovation trends, and there are many reasons to add a vinyl fence around your backyard. Fencing in a backyard is a quick and easy way to make your property more functional and more enjoyable. It is one of those simple home improvement projects that yield big returns. And, not having a fence is often one of the things that can hurt your home value.
Planning out your backyard fence and deciding on what options you would like to incorporate can be best accomplished by starting a conversation with a licensed and experienced home improvement contractor. To explore the options available, give us a call today at (717) 399-4708!