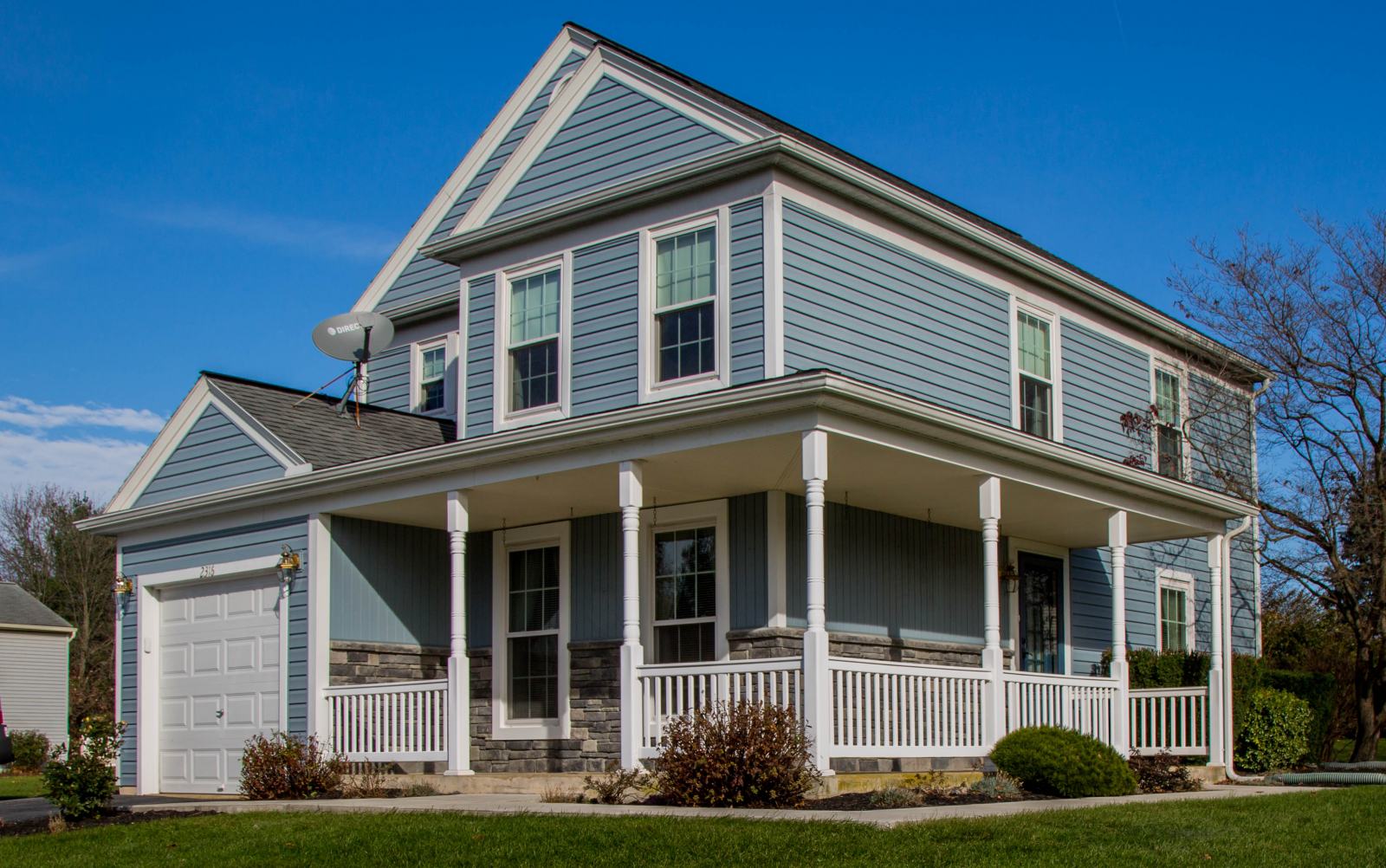 8 Stylish House Siding Ideas
Posted on January 5, 2023
Are you thinking about upgrading your home siding? It can be a big project, but it's worth the time. New siding can raise your home value, boost curb appeal, and help with energy efficiency. If you want to add some flair to your home, here are some stylish house siding ideas.
1. Mix Eras
If you want your newer home to have a shaker-style look, consider siding that mimics that classic look. You can go with the classic cedar-style vinyl siding in a traditional weathered gray or a newer, more modern color.
Be sure it works with your home's style because it could hurt your home's value if it doesn't. Or ask for more modern siding to go with an older home. Choose a contemporary color scheme in a modern design.
2. Play With Different Textures
Siding comes in many different textures and styles. If you're looking for something new, try mixing and matching textures. Try a base of faux stone siding and then pair it with vertical patterned vinyl siding for the rest of your home. Mixing textures like this on your exterior is one of the curb appeal trends and can make your home stand out when it's done right.
3. The Sky's the Limit
Another stylish idea is to pick a fun color like sky blue. Vinyl siding can come in a variety of colors and you can even pick two different shades of blue to mimic the sky. Try a darker blue for your trim and then use a lighter blue for the rest of the siding.
Try a horizontal pattern with your siding to create a horizon. This is an understated but stylish contemporary look that is good for any home.
Check out how Zephyr Thomas installed a deck and replaced the blue siding on this home!

4. Bold Black Trim
If you want a bold look to your home, try a black trim instead of classic white. This is a great option if you want to bring some modern elements to your home's exterior. Use this black trim around windows and doors, and if you want an even bolder look, use it for porch railings, along the gutters, and even soffits.
5. All Whites
If you're looking for an ultra-modern look, consider going with an all-white look. Whitewashed buildings are always eye-catching in the construction world. Ask for all-white vinyl siding and trim, along with doors and windows. You'll have a home that is cohesive and impressive. Plus, it's easy to clean vinyl siding, which makes maintaining this clean, crisp look much easier.
6. Add Details
If you're looking for something different, add stylish house siding ideas to your gables for extra flair. Adding decorative details to these areas can add dimension and depth to your home's exterior.
If you want a bold look, choose siding that features interesting patterns at the point of the gable. Try a gable siding design that resembles vines or floral patterns for a classic look. For a modern look, find a geometric style.
7. Scalloped Siding
Another stylish option is using a scalloped pattern for your siding. You can use it for your entire home, or just use it in key areas, like on the gables. This way, you can have some different textures and shapes without going overboard if it feels like using it across your entire home exterior is too much.
8. Bold Color Trim
Color is very important when it comes to your home's exterior. Most homes either have the standard white trim, and some may have black. But if you're looking for something different, try a different color. This is also one of the exterior window trim styles that can enhance your home's exterior.
Adding a blue trim to a white or gray home can give it a nice, contemporary look. Or for a more traditional look, try red with a white or cream exterior. Adding some black touches will also add to the conventional look. If you're having trouble choosing the right siding option for your home, don't be afraid to ask for advice! There are many options available.
These are just a few stylish house siding ideas. There are many benefits to vinyl siding and it can add some style to your home. If you're considering re-siding your home, Zephyr Thomas Home Improvement is here to help. Call us at 717-399-4708 for a free consultation.
Take a look at the Zephyr Thomas replacing the patio door and siding on this home!