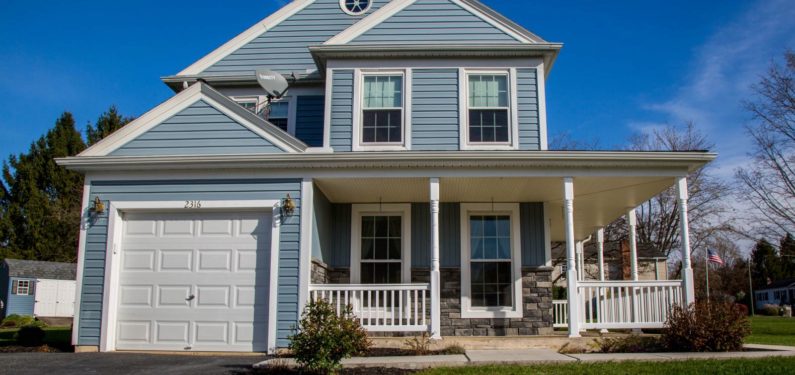 How to Choose the Right Siding for Your Home
Posted on June 24, 2021
The siding on your home makes a big difference in appearance, curb appeal, energy efficiency, and more. There are a lot of things to consider and options available when you need to replace your siding. Here's how to choose the right siding for your home:
1. Think About Durability
When you see signs you need new siding and it's time to replace the siding on your home, you want to make sure your new siding is durable and long-lasting. When it comes to durability, it's hard to beat vinyl siding.
Vinyl siding is known to be tough, durable, and long-lasting. It is impervious to weathering and you don't have to worry about things like rot or damage from pests. Plus, it won't dent, peel, or scratch, so it will look great for years to come.
2. Consider Maintenance
Another thing to consider to choose the right siding for your home and for you is how much maintenance you will need to do on the siding you choose.
Wood siding is notorious for requiring a lot of maintenance. Between monitoring for pests and water damage, repainting, resealing, cleaning, and more, trying to keep wood siding maintained requires a lot of time.
On the other hand, vinyl siding is virtually maintenance-free; you just have to wash it down every once in a while to keep it looking great. And, it's quick and easy to clean vinyl siding. Not only does it protect your home from the elements and last a long time, but you also get more free time because you don't have to spend it on maintenance tasks.
3. Examine Performance and Available Upgrades
Poor or inefficient insulation, which includes the quality of your siding, is one of the ways you might be losing money on your energy bills. This is why another important consideration to choose the right siding for your home is overall performance, energy efficiency, and available upgrades. Properly installed vinyl siding provides a tight seal and insulation to your home.
Wind won't blow it off your home and it helps keep out moisture, prevents drafts and air leaks, and makes your home more energy-efficient. Plus, you can opt to upgrade to insulated vinyl siding for even better energy efficiency in addition to blocking outside noise and other benefits of new siding. On top of that, the vinyl siding you choose could come with a lifetime warranty.
4. Look at the Color and Style Options Available
Because the siding of your home has such a big impact on appearance and curb appeal, you want to take a look at the color and style options available when you choose siding for your home. There are plenty of stylish house siding ideas available and vinyl siding can help you get the right look for any of them.
One of the benefits of vinyl siding is that it is customizable and is available in a wide variety of colors and style options. You can even get vinyl siding that looks like wood shingles, wood-grain lap siding, stone, and more. Plus, you can play with shapes to create the perfect exterior look for your home.
These are just a few things to consider to make sure you choose the right siding for your home. If you have questions or would like to start a free quote for siding, contact Zephyr Thomas at 717-399-4708 today!
Check out the Zephyr Thomas team installing new siding on this home!