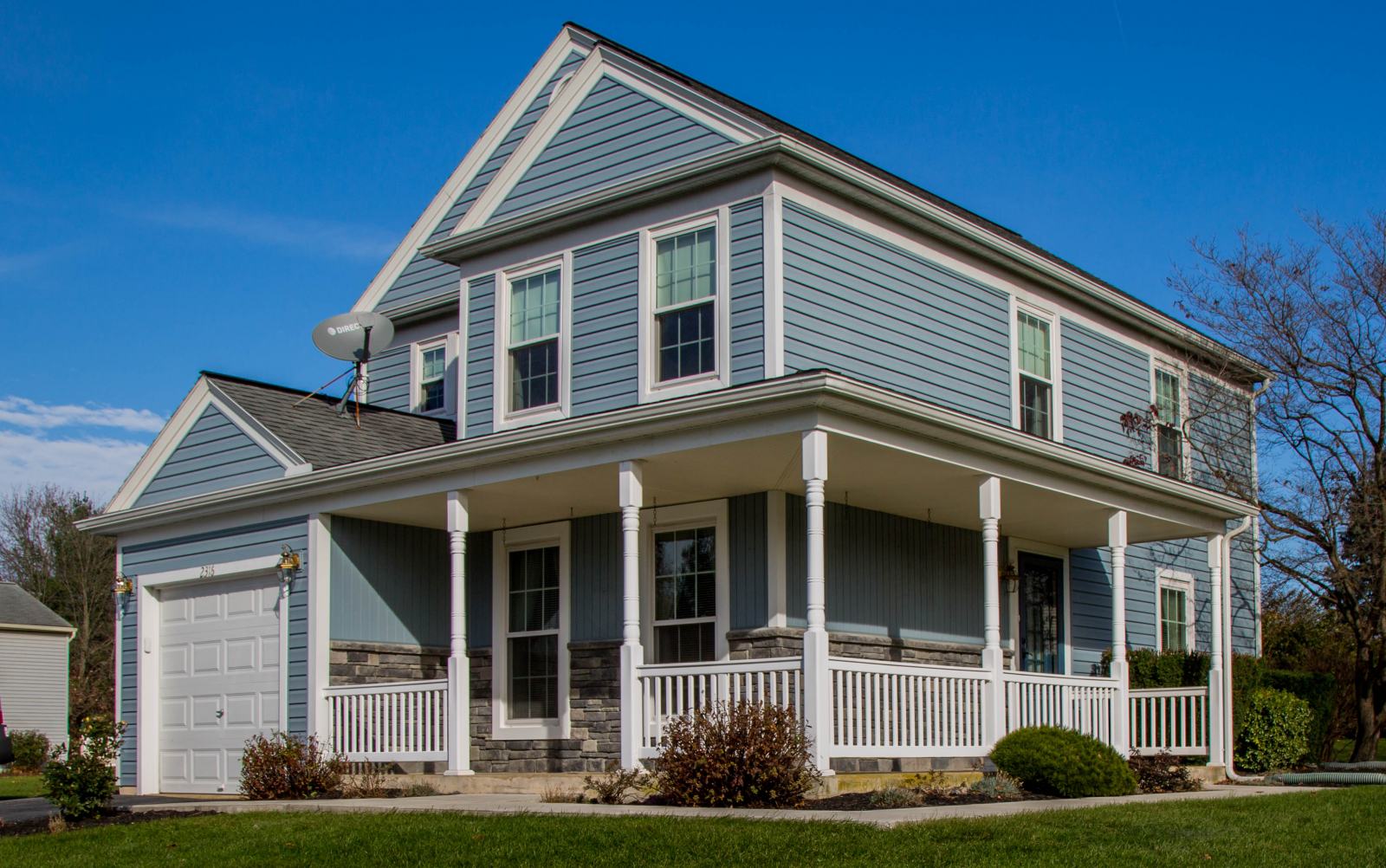 5 Signs Your House Needs New Siding
Posted on July 22, 2021
The siding on your home is essential for protecting your home. Not only does it protect your home from the elements, but it also insulates your home and has a big effect on energy efficiency. Here are some of the biggest signs your house needs new siding:
1. Your Siding is Showing Signs of Rot
If the siding of your home is wood, it can show weathering and signs of rot over time. Not only does this leave your home exposed, but the rot can also spread and cause damage to other areas in addition to attracting invasive pests.
If you see signs of rot on your wood siding, don't hesitate to get your siding replaced. Good siding is one of the ways to protect your home from water damage. By ignoring your siding issues, moisture and water will continue to damage your home and may result in mildew, mold, and other costly damage that will also need to be addressed.
Vinyl siding is impervious to weather, rot, pests, and more, which makes it a fantastic choice for new siding. Not only is it available in a ton of different colors to match your home, but it can also be made to mimic the appearance of wood if that is the look you want without the worry of rot or other issues in the future.
2. Your Current Siding Requires a lot of Maintenance
Wood siding requires a lot of maintenance. Regularly finishing, sealing, painting, etc. can all take up a lot of your time and energy. If your current siding requires a lot of maintenance and you're tired of the upkeep, it's time to consider replacing your siding with something more low maintenance. Low-to-no maintenance is one of the benefits of vinyl siding.
In addition to strength, durability, and customizability, vinyl siding is also virtually maintenance-free. You don't have to worry about weathering, resealing, repainting, or any of the maintenance that you would need to do for wood. All you have to do is clean vinyl siding every once in a while to keep it looking great, and even that is easy!
3. You See Mildew or Mold Inside Your Home
Mildew and mold like to grow in dank, dark places. So, if you see visible mildew or mold in your home, then you definitely have an issue somewhere. Whether it's a leak in the roof, an issue with siding, or an issue somewhere else, moisture and water damage can lead to a lot of issues in your home and costly repairs.
Signs of water damage on your ceiling tiles or near the tops or bottoms of walls are signs you might have mold behind the walls. If mildew, mold, or fungus starts growing on your ceiling tiles, you may have a siding problem. It's likely that your current siding is allowing moisture to build up underneath and seep further into your home.
Replacing siding when this is an issue can protect the underlying structure of your house. Preventing mildew or mold from forming is good for the home and, in some cases, may even help with allergies. Vinyl siding protects your home, inside and out, while reducing potential allergens – that's a winning situation all around.
4. There Are Cracks and Gaps in Your Siding
One of the clearest signs your house needs new siding is visible damage. Holes in the siding, bubbling, warping, cracks, gaps, and other visible damage often foreshadow the potential for lasting damage to your home. These types of damage indicate that your siding is compromised and no longer able to protect your home.
They allow moisture and water to wreak havoc directly on the interior structure of your home while also destroying heating and cooling efficiency. This is one of the ways you might be losing money on energy bills on top of allowing damage to your home. So, it's important to act quickly and replace your siding once you see any of these issues.
5. Your Siding Doesn't Match the Exterior Look You Want
Whether you have outdated, faded siding that you have never really liked or it's just time to update the exterior of your home, you know your house needs new siding when it doesn't match the exterior look you want for your home.
Replacing or upgrading your siding is one of the curb appeal ideas that can add value to your home. Not only does it make your home look great, but it also increases energy efficiency and can provide you savings on your heating and cooling costs.
These are just a few of the biggest signs your house needs new siding. If you see any of them, it's time to replace the siding on your home and make sure your home is protected. Although replacing your siding can seem like a huge task, the right home improvement partner can make it easy.
Contact Zephyr Thomas at 717-399-4708 to talk about siding options for your home, choose the right siding for your home, and start a free quote! You can also take a look at the Zephyr Thomas team replacing the siding on this home!