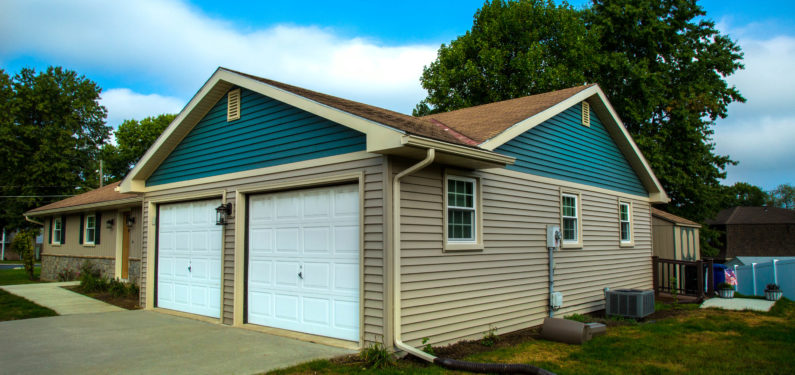 Insulated vs Non-Insulated Vinyl Siding
Posted on May 31, 2018
When it comes to protecting your home, siding makes a big difference. From brick to lumber to vinyl and everything between, there are tons of siding options to choose from. At Zephyr Thomas, we choose vinyl siding because it consistently comes out on top. With vinyl siding, homeowners don't have to repaint or worry about rotting or peeling. Vinyl siding is available in a ton of different styles and colors. It's also available in insulated or non-insulated versions. Here's what you need to know about insulated vs non-insulated vinyl siding:
What is Insulated Vinyl Siding?
Insulated vinyl siding has a rigid foam backing that secures to the siding or is placed behind it during installation. It creates another layer of insulation for your home to help maintain the temperature inside of it. It also acts as an added barrier to help reduce energy transfer. It can help keep your heating and cooling efforts in while blocking outside air from interfering with your home's temperature. Insulated vinyl siding can also help with sound control.
Because it is thicker and may require more steps to install properly, it is more expensive than non-insulated vinyl siding. It may not make much of a difference in the energy bill for people who live in more mild climates. However, it does tend to have an effect and help out homeowners in moderate or more extreme climates. If you feel like you're fighting a losing battle in your home when it comes to the bitter winter days or humid summer heat of Central Pennsylvania, insulated vinyl siding might help you regulate your home's temperature a little better.
What is Non-Insulated Vinyl Siding?
Non-insulated vinyl siding, which is also referred to sometimes as "hollow" or traditional vinyl siding, does not have the extra foam backing or insert that insulated siding does. It still offers plenty of protection and thermal control to your home as an added barrier, but perhaps to a slightly lesser extent than insulated vinyl siding.
Another option is to choose non-insulated vinyl siding and then install a Tyvek vapor barrier or fanfold insulation before the siding goes on. This offers similar benefits to insulated siding, but is a more economical option. If you're re-siding your home with vinyl siding, you're likely to still see an improvement in energy efficiency regardless.
There are many benefits of vinyl siding. Whether you go with insulated or non-insulated vinyl siding, you can't go wrong! Either version protects your home, improves energy efficiency, requires virtually no maintenance, and increases the value of your home.
If you have questions about vinyl siding and the siding on your home, call Zephyr Thomas today at 717-399-4708! You can also stop by our showroom!