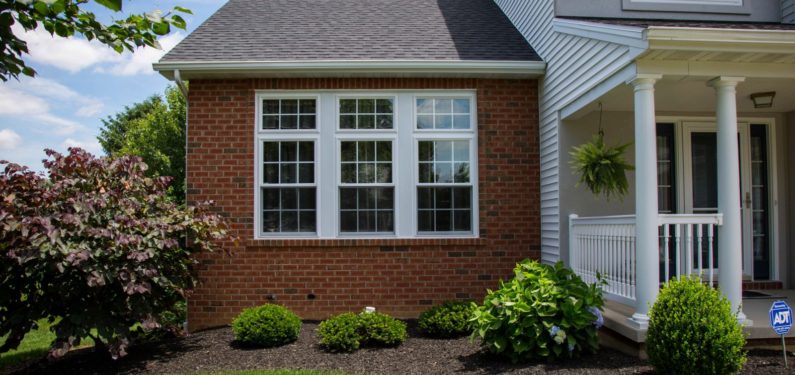 How Replacement Windows Can Help You Get Your Dream Home
Posted on August 2, 2018
Whether you've just moved into a new home or have been living in your home for years, there are likely aspects of your home you'd like to change or improve. It's easy to focus on large room overhauls or the possibilities a home addition could offer. You certainly don't want to forget about these opportunities, but you also don't want to ignore what replacement windows could provide. Here's how replacement windows can help you get your dream home:
Design Updates
If your home has damaged or outdated windows, replacing them with vinyl replacement windows gives your home an instant design update. The exterior of your home looks better, which boosts curb appeal. The interior looks better as well. Plus, you're likely to improve the energy efficiency of your home as well when you replace the windows. You get both form and function without having to sacrifice either!
You can also get more specific with updates. If you've always dreamed of having a gorgeous large bay window in your living room, you can add one. A living room with tiny windows can become a completely different room with replacement windows. By exchanging tiny living room windows for a large bay window, you can transform the look and feel of your living room while also boosting the value of your home. You can also add windows to illuminate and brighten a room.
Security and Privacy
Replacing your windows can also increase the security of your home and add some privacy to it. Old, damaged windows are a security risk, especially if they are visibly broken. New windows are solid, lock from the inside, and close securely, adding an extra layer of security to your home.
Privacy is also important to homeowners. New homeowners sometimes aren't pleased with the window placement in bathrooms and bedrooms. Homeowners who have owned their homes for years may find that the area around their home has been developed heavily and now there is more foot traffic and people living nearby than when they first moved in.
Thankfully, there are plenty of ways to add privacy to your windows. You can always add curtains or blinds to the interior of the windows to gain some privacy. Another option is to add frosted glass to some windows to add a sense of privacy. Some bathrooms have small windows near the shower. It may be difficult for people to see in, but having clear glass may make you feel exposed. In cases like this, frosted glass offers a sense of privacy without blocking the natural light.
Depending on your current home and needs, replacement windows could be just the thing that turns your current home into your dream home. Stop by our showroom to see window options or call us at 717-399-4708 for more information about replacement windows!