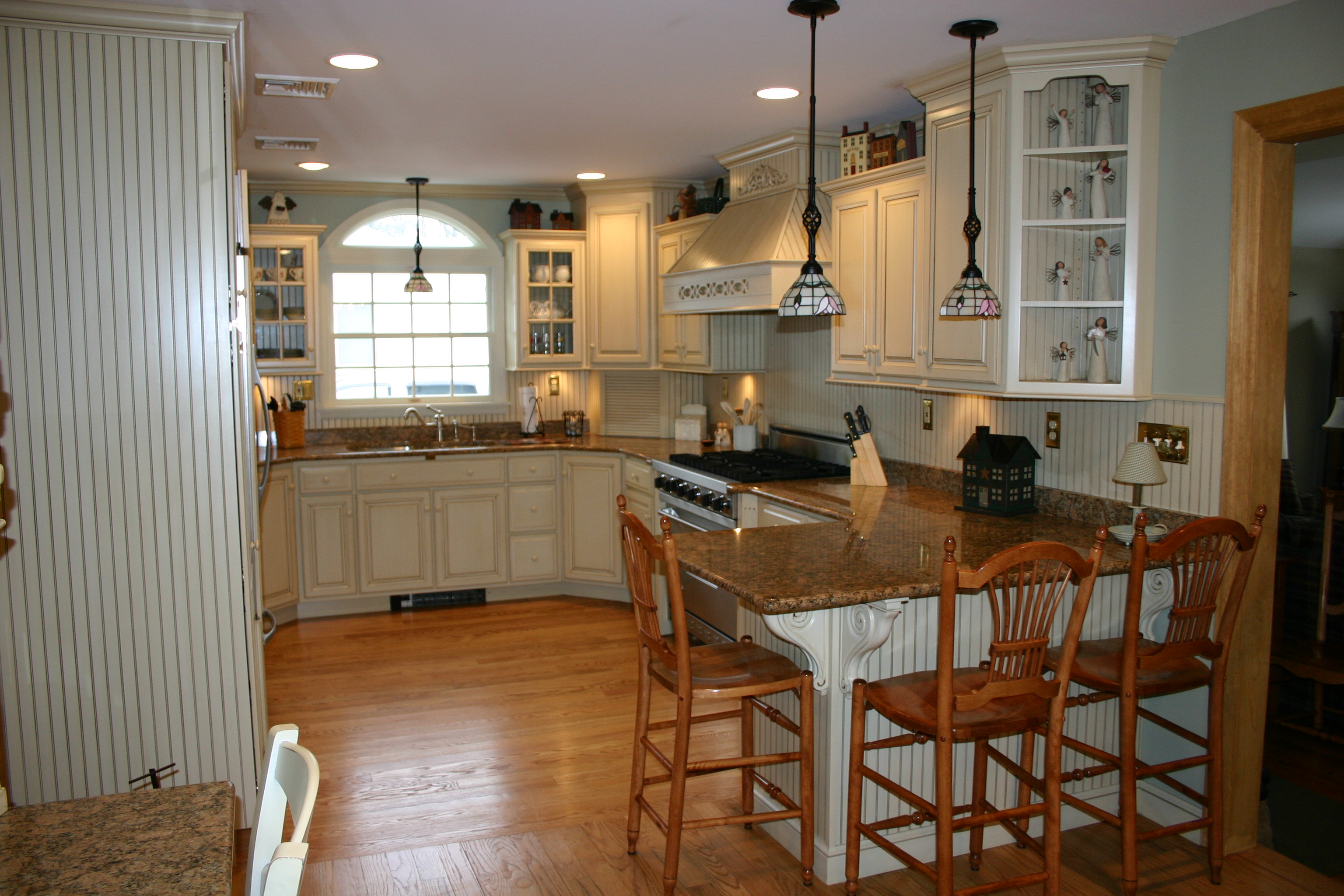 9 Popular Kitchen Window Styles
Posted on October 13, 2022
The kitchen window is an important part of your space. If you're considering updating or replacing your kitchen windows, here are some of the most popular kitchen window styles:
1. Casement Windows
Casement windows are a popular choice for kitchens. They can be opened towards the outside with a crank. This is a great option for a kitchen because it offers easy ventilation which can be helpful when cooking.
They also allow easy control of how much airflow to bring into the kitchen space. Casement windows also bring in a good amount of natural light into a room which is great for a kitchen.
2. Double-Hung Windows
Double-hung windows are some of the most popular windows for homes, and that includes kitchen windows. Double-hung windows open both at the bottom and top, allowing for good airflow and easy cleaning. You can choose exactly how much you want them open, as well. These are a great choice for your kitchen windows.
3. Sliding Windows
Sliding windows are a popular choice because of their ease and functionality, which is something to consider to help choose the best windows for your home. Sliding windows open via a sliding track, which can be easier than lifting a window.
They're similar to double-hung windows, just turned the side, so you have much better control over air circulation. You can simply crack the window for just a small amount of airflow or open it all the way for maximum circulation.
4. Garden Window
A garden window is a window that extends past your home's facade, which offers a great space for knick-knacks or plants and flowers. The window has glass on all sides, as well as the top, so it looks a little like a glass box.
The windows on the sides are usually casement windows and can be opened. Because of all the natural light coming in, this is a great place to grow herbs or keep houseplants that require a good amount of sunlight. Garden windows can also be customized in shape, size, and extra features, like a middle shelf.
5. Picture Window
Similar to a garden window, picture windows let in a nice amount of natural light and offer a nice view of the outdoors. Unlike garden windows, picture windows are large panes of glass that do not protrude from the home. The only drawback to picture windows is that they don't typically open for ventilation. However, you can install windows that do open on either side if you want that option.
6. Bow Windows
These types of windows add a nice amount of charm to your kitchen. Although bay or bow windows both extend out from your home and can be similar, they are different window styles. A bow window is usually five panes, all the same size, and extends outward in a gentle arch.
Bow windows are customizable and can vary in size, and can be a great choice for a kitchen nook space. This is one of the reasons bow windows are one of the popular kitchen window styles. Because they have a bit of a shelf, they're also a great spot for houseplants to get some nice sunlight. This is just one of the ways to incorporate windows into your home.
7. Bay Windows
Bay windows also extend outward from the home and have a shelf. Depending on the size, they can range from small to large. They tend to be on the smaller side with smaller shelves in kitchens and larger with benches if they are in living rooms or larger rooms.
Bay windows have three window panes. Usually, there is a larger picture window between two smaller window panes. They also tend to be more angular in style when compared to the gentler arch of bow windows. These windows are also customizable and come in a variety of styles, which is a nice benefit of bay windows.
8. Clerestory Windows
Clerestory windows are windows that are installed above eye-level height, usually at the top of a wall at or near the roof line. They can be large or a series of small windows. This will let in more natural light, and will often eliminate the harsh glare that eye-level windows can have.
These windows will help brighten your kitchen and will help your space feel larger. They also can offer nice ventilation and circulation for your kitchen.
9. Arched Windows
If you want an interesting focal point in your kitchen, arched windows can be a great choice. This type of window will let in more natural light compared to more traditional square windows. Even if you need privacy with curtains, you will still benefit from the brightness these windows offer.
A kitchen window is a great way to enhance your kitchen and add more natural light to your home. These are just a few of the most popular kitchen window styles. If you're interested in updating your kitchen windows, contact Zephyr Thomas at 717-399-4708 to start a free quote!