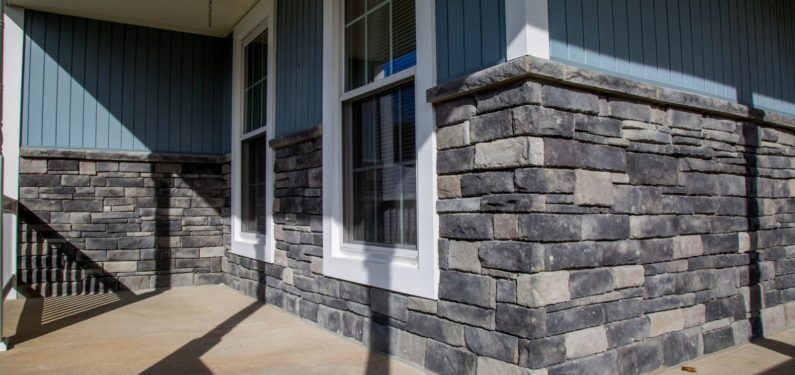 What are Double-Hung Windows?
Posted on January 3, 2019
There are several different types of windows. They are often defined by style, function, number of panes, and more. This means you can have windows that combine different styles and functions in order to get the perfect fit for you and your home. Double-hung windows are one type of window and mostly have to do with how the windows function. So, what are double-hung windows? Here's what you need to know:
Some Window Terms to Know
What are Window Sashes?
Sashes are the moveable panels that form the window frames. These hold the panes of glass that make up the window and are the part of the window frame that can move. Some sashes are installed to be fixed in place and cannot move while others are installed to be able to move. How a window opens and closes completely depends on whether the sashes are designed and installed to be fixed or moveable.
What are Window Lites?
Lites are the panes of glass; more specifically, they are separately framed panes of glass in a window. For example, a divided-lite window is one that has molding, also called muntins or glazing bars, that separates small panes of glass to create a more decorative window. In a divided-lite window, each of the small panes of glass, or each section, is considered a lite.
What are Double-Hung Windows?
Traditional windows, also called sash windows or hung sash windows, usually have two sashes, one on top and one on the bottom. If they are Single Hung windows, the top sash is usually fixed in place and the bottom sash is able to slide up and down. So, Single Hung Windows traditionally only open from the bottom. On the other hand, Double Hung windows have two sashes that can slide up and down, which means they can be opened from the top or the bottom. Double Hung windows are also one of the most common window styles.
3 Benefits of Double-Hung Windows
Thinking about the benefits different window types and styles provide can help you choose the best windows for your home. There are several benefits that Double Hung windows offer, which is why they're so popular. Here are just a few of the major benefits:
1. Versatile Windows
Because these windows can open from the top or the bottom, they're flexible when it comes to functionality. Plus, they're easy to use and they're versatile. They can be placed in almost any room and are a popular option for sunroom additions and patio enclosures. Additionally, they come in a variety of options, so you're bound to find the perfect fit to match the style of your home.
2. Easy to Clean
In addition to opening from the top or bottom, most Double-hung windows are manufactured to also tilt away from the frame when needed. This makes them exceedingly easy to keep the exterior clean, without actually having to go outside to clean them. Simply tilt the sash towards you, clean away, and snap it back into place.
3. Better Airflow Control
Double-hung windows are flexible and give you better control over the airflow in your home. This makes them one of the popular kitchen window styles as well as a popular choice for other rooms. When it's still too mild for the heat or your air conditioner, being able to vary how and where you open windows can help you make your home more comfortable easily and efficiently.
Opening a window from the top allows you to let heat out while opening one from the bottom allows a cool breeze inside. Strategically opening windows in your home can create an efficient airflow that keeps your home comfortable on the days where the temperatures aren't rising or dropping enough for you to need to turn on the heat or air.
There are plenty of window styles to choose from. If you're thinking about replacement windows, contact Zephyr Thomas at 717-399-4708 or stop by our showroom to see some window styles in-person!