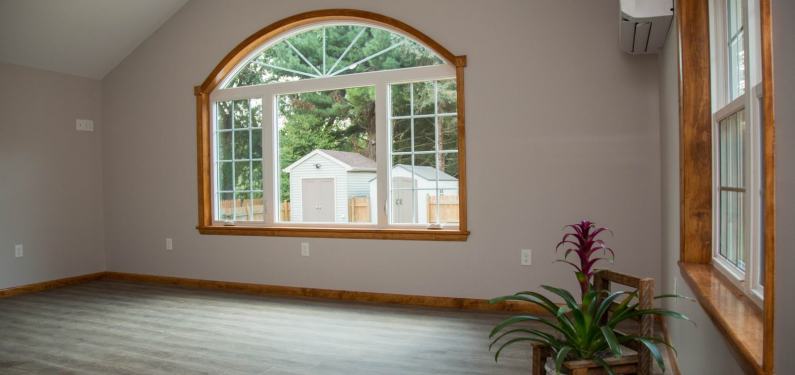 How to Choose the Best Windows For Your Home
Posted on January 6, 2022
There are a lot of options available when it comes to the windows for your home. Whether you are trying to replace windows or upgrade to something bigger and better, here's how to choose the best windows for your home:
1. Think About the Function of the Room
When it comes to windows in your home, the function of the room and your lifestyle can play a big part in what windows work best. One of the common window replacement mistakes is just replacing what you had without considering whether it suits your needs.
Thinking about your current windows, lifestyle, the function of the room, the look you want, etc. can help you avoid this mistake and replace your windows with exactly what you need. If you want more light in the room, replacing and upgrading the space with a larger picture window, bow window, or bay window could be the right choice.
If you're not expanding to a bow or bay window and are keeping replacement windows the same size, then you already have some options narrowed down. If you want to be able to adjust and control air flow in the room, double-hung windows are a popular option because you can open from the top or bottom. They are also easier to clean and maintain.
2. Consider Climate and Exposure
Although Central Pennsylvania is not necessarily known for extreme temperatures and high winds compared to other areas, it may still be something to consider for your home, especially if you're in an area that has experienced high straight-line winds over the years.
You may not need extreme high-performance glass or windows, but it could be worth considering some upgrades to glass and performance. Many times, this is worth the investment for the better insulation, improved energy efficiency, and extra protection from storm damage.
3. Determine the Material You Want
When it comes to the best windows for your home, you can't beat vinyl or fiberglass. In terms of durability, performance, energy efficiency, and more, these materials outperform others. They're also easier to maintain on top of it.
This is a particularly important consideration for rooms that will see temperature and environmental changes, like bathrooms, kitchens, and basements. Popular kitchen window styles can help you determine a good fit for the kitchen and specific rooms that have extra considerations.
4. Consider Shape and Style
If you're doing a straight replacement of the windows you already have in your home, you may have the shape and style already decided. But, replacing your windows gives you the chance to change things up if you want. If you want to upgrade the space with a different shape or window style, there are a ton of options to choose from.
5. Think About Worthwhile Upgrades
When you shop for new windows for your home, it's important to think about upgrades available for the window, glass, etc. There are plenty of energy-efficient window options that can help you get the look you want in your home with the bonus of energy savings from improving your home's energy efficiency.
Access to a wider variety of upgrades and the peace of mind that comes with quality materials and installations are some of the benefits of professional window installation and can help you get the best windows for your home.
6. Make Sure They Are Installed Correctly
Part of choosing the best windows for your home is also choosing the best window replacement company to install them. You can have the best windows in the world, but if the installation is done poorly, they won't work as intended or protect your home the way they should.
By partnering with an experienced, reputable company when you look for new windows, you can rest assured that you're getting high-quality products and high-quality work. Not only does this protect your home, but it also protects your investment and ensures you get all the benefits of new windows.
There are many reasons to replace your windows and these are just a few tips for how to choose the best windows for your home. If you're interested in replacement windows, contact Zephyr Thomas at 717-399-4708 to start a free quote, or stop by our showroom to see some window options in person!