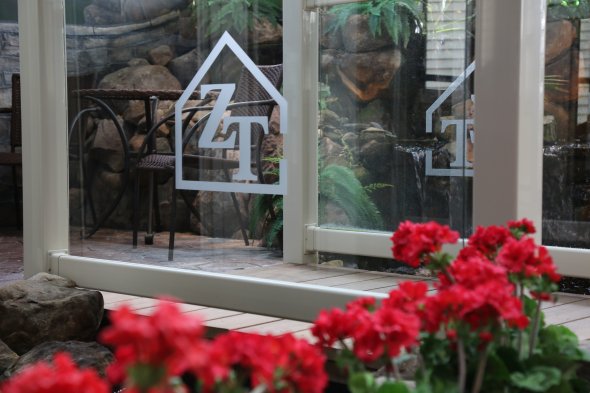 How to Choose the Best Window Replacement Company
Posted on April 8, 2021
Replacing your windows can improve the curb appeal of your home, increase security and energy efficiency, and more. But, getting the right windows is only one part of a good window replacement; you also need to make sure they are installed properly. Here's how to choose the best window replacement company:
1. Look Into the Options They Offer
Knowing how to shop for new windows can be a big help in figuring out what you need. But, with all of the options available, it can be difficult to get the right fit on your own. A reputable, experienced window replacement company can help you narrow down the options based on your needs and help you choose the right windows and options for your home.
One of the ways to start evaluating window replacement companies is to look into the options they offer and what they can help you get. Materials, glass options, selection and customization for sizes, different configurations, grids, extra hardware, and more are all things to consider as you are choosing new windows. A window replacement company that can provide those options to you makes the entire process so much easier and can help ensure you choose the best windows for your home and your needs.
2. Consider Cost and Value
It may be tempting to go with the lowest quote as you are evaluating window replacement contractors. But, making a decision only on the cost is one of the biggest window replacement mistakes to avoid. Going for a company on a low price alone often ends up creating unexpected costs down the line due to poor installation, lower-quality materials, and more.
It's essential to consider both cost and value when you are choosing a home improvement contractor for your project. Consider whether the project is in your budget and also consider the quality and value you're getting from a specific company.
These are important considerations when comparing home improvement quotes. Usually, investing more upfront for quality materials, options, installation, etc. more than pays for itself over time. Quality work you can count on and peace of mind are just a few of the benefits of professional window installation that make it well worth the investment.
3. Make Sure They Have Certified Installers
Poor installation damages your home over time. As you are looking into window replacement companies, make sure their installers have the experience and certifications necessary to deliver the quality work you expect.
One of the benefits of working with a reputable and experienced home improvement company is that they deliver quality work and stand behind their work. So, you can trust in their quality of work and have peace of mind from knowing that everything will be installed properly.
4. Check Into Their Local Reputation
Another thing to consider to choose the best window replacement company is the company's reputation. Are they an experienced, reputable company? How many years of experience do they have? Are they licensed and insured?
Do they have happy customers in your area? Do they have testimonials on their website? Doing some research on their website and asking around can give you an idea of whether the company you're considering could be a good fit for your project.
5. Give Them a Call and Visit Their Showroom
Once you've narrowed down your list to a few options, call the company and ask them questions. There are a lot of questions to ask a home improvement contractor you're considering for a project to figure out if they would be a good partner for you.
You can also set up an appointment to visit their showroom and meet their team. Going through a bit of an interview process can give you a feel for their capabilities, their quality of work, and also what it would be like to work with them.
These are just a few tips on how to choose the best window replacement company. Being able to trust that you have the right windows for your needs and that they are installed properly, is essential.
There are many reasons to replace your windows. If you need to replace your windows or are interested in upgrading the size, style, etc. of your windows, contact Zephyr Thomas at 717-399-4708 to get a free quote and get started! If you want to check out some window options in person, stop by and visit our showroom.
You can also check out the Zephyr Thomas team replacing the windows on this home in the video below!