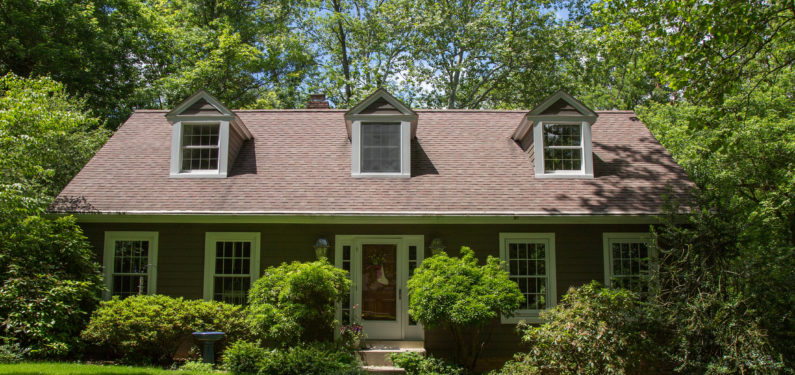 7 Benefits of New Windows and Doors
Posted on November 2, 2017
Whether the weather is cold or hot, your home's windows and doors play a big part in keeping your home comfortable. Damaged or outdated windows can cause energy loss, increase energy bills, hurt your home value, create security risks, and more. It's important to replace them when needed. Here are a few benefits of new windows and doors:
1. Update Your Home's Look
Outdated exterior elements are one of the things that can hurt your home value. New windows and doors can update your home's look and increase curb appeal. Plus, replacing these elements allows you to take advantage of newer materials and upgrades while improving the overall look of your home. This is also why replacing windows and doors is one of the top curb appeal ideas to improve your home.
Take a look at the video below of the Zephy Thomas team replacing a front door with side lites for this homeowner!
2. Increase Your Home Value
If you are thinking of putting your home on the market, you should consider replacing your windows before selling your home. You should also evaluate your entry doors and patio doors and consider whether they need to be replaced or upgraded before putting up a "for sale" sign.
Not only can this increase your home value and curb appeal, but it can make a big difference in buyer interest and increase your chances of getting an offer closer to what you want or even higher. Even if you are not thinking of selling your home anytime soon, it's still important to consider its current and future value.
New windows and doors can significantly improve the appearance of your home. Plus, they are home upgrades that add value so they are home improvement projects worth considering and starting to plan for if they don't make sense to complete right now.
Take a look at the new entry door and side lites Zephyr Thomas installed for this homeowner!
3. Make Your Home More Comfortable
If your doors stick, slam, or squeak, replacing them will make your experience at home, and getting in and out of your home, much more pleasant. Having hard-to-open windows and doors can be a big pain and can seriously affect your comfort and enjoyment in your own home.
Properly installed new windows and doors will not only be easier to use, but they will also be easier to maintain, which will help reduce stress and save you time. Plus, eliminating drafts caused by ill-fitting, misaligned, or warped windows and doors will also make a difference in your home's comfort level.
New windows and doors will help maintain the interior temperature and make your home more comfortable. On top of that, they can provide a better seal for your home to help keep out extra dust and allergens.
4. Save Energy in Your Home
Poorly installed, damaged, or outdated windows and doors are some of the biggest ways you might be losing money on your energy bills. When cold air blows in through the cracks around your windows and doors, it also blows the dollar bills right out of your wallet.
Drafty windows make it harder to maintain the temperature within your home and make your heating and cooling system work harder and less efficiently. Replacing outdated or drafty windows and doors is one of the tips to make your home more energy-efficient and can help save money on your energy bills over time.
How to Test for Drafts With Candles or Flashlights
You can test for drafts in two ways: with a candle or with a flashlight. You can go around your windows and doors' borders from the inside with a lit candle to see if there are drafts that make the flame waver. You can also wait until it gets dark outside and work with a partner for the flashlight method.
Turn off all the lights in your home when it's dark, and then shine a flashlight beam around the borders of your windows and doors from the outside. Have a partner observe if the light shines through from the outside to the inside. If it does, it can be one of the visible signs of drafty windows and doors.
5. Reduce Outdoor Noise
In addition to making your home more comfortable, new windows and doors can also provide some soundproofing and reduce outdoor noise. Properly installed windows and doors, especially if they are well-insulated, can help block outside noise and keep the interior of your home more peaceful. Insulated windows and doors, double-pane or triple-pane windows, and other upgrades can all improve energy efficiency and also provide extra noise reduction qualities.
6. Added UV Protection
Newer windows and doors also come with new technologies, materials, and upgrades. Not only can they let natural light into your home when and where you want it, but there are energy-efficient window options and door options that also provide improved UV protection. This helps protect you and your belongings from UV damage.
7. Increase Home Security
Damaged or poorly installed windows and doors can become easy entry points and are security risks for your home. If this is the case for your home, replacing these with new and upgraded windows and doors is one of the home security tips you can implement to protect your home. In addition to proper installation and newer, stronger materials, you can also look into extra security features and upgrades to make your windows and doors even more secure.
Replace Your Windows and Doors With Zephyr Thomas
These are just a few benefits of new windows and doors and there are many reasons to replace your windows and doors. If your windows and doors are damaged or outdated, it's important to replace them. It can also be worthwhile to upgrade to new windows and doors with improved features, upgrades, and a look that improves your curb appeal.
If you're thinking about replacing your windows, Zephyr Thomas starts the process with great suppliers and ends with excellent service. And, all of our replacement windows are Energy Star® and National Fenestration Rating Council (NFRC) certified.
As for replacing the doors in your home, be sure to browse our gallery of replacement doors. All entry doors, storm doors, and patio doors we install have been certified by the Energy Star® program, which was created by the U.S. EPA and the Department of Energy to help citizens choose high-quality products that save energy.
If you'd like to see more samples of the products we install, or learn about your options to choose the best windows for your home, don't hesitate to give us a call at 717-399-4708. You can also set up an appointment to visit our showroom to see some window and door options in person. When you're ready for new windows and doors for your home, we're happy to work with you to define your project and provide a free estimate.
Check out the video below to see the picture window Zephyr Thomas installed for this homeowner!