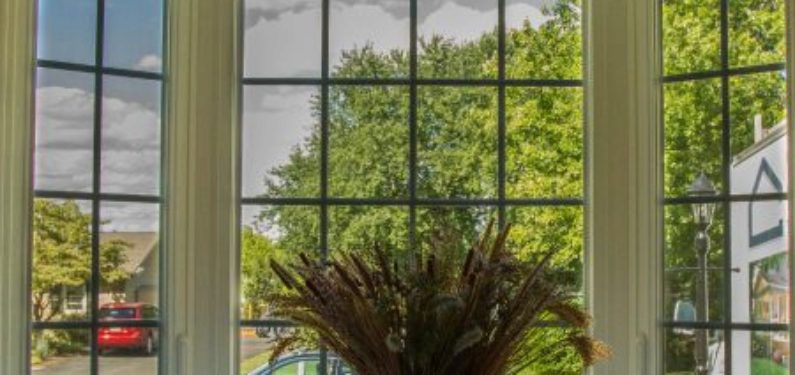 3 Big Benefits of Bay Windows
Posted on June 17, 2021
When it comes to windows, there are far more options available than the standard double-hung options. You don't have to stay flat either; you can expand beyond the surface with bay or bow windows. Both of these types of windows protrude from the outer wall of the building, but bay windows consist of three segments and extend at an angle. These are just a few benefits of bay windows to consider as you think about one for your home:
1. Bay Windows Are Customizable
Different Angles Are Available
Although the basic structure of a bay window is relatively set, there are still plenty of options available that allow you to customize. Depending on how far you want your bay window to protrude and how deep you want the shelf or bench to be, you can choose 30, 45, 60, or 90-degree angles.
You Can Choose Window Height and Shelf Depth
You can also choose the height of the window. A bay window lower to the ground often has a bench and can be deeper to allow for seating, which is just one of many ways to use a bay window. A bay window at counter height usually has a shallower shelf and provides a great opportunity to decorate with vases of flowers, vintage glass bottles, and more.
There Are Multiple Configurations and Layouts
Bay windows consist of three window segments – the center window and two end windows that are also called "flankers". Several different configurations are available with the most common layout being a central picture window with casement or double-hung windows as the "flankers". This is referred to as a quarter-half-quarter layout.
2. They Can Provide More Space
Because bay windows have a shelf, they can add more space to your home. In the case of bench-height bay windows, they can provide extra seating or a reading nook. You can even take it a step further and build small bookshelves into the walls next to the window or add cabinets or storage cubes in the wall below the bench.
Bay windows also give the illusion of more space in a room. Essentially, they make a room look bigger. Light enters through multiple panels, reflects off of them, and makes the room appear brighter and more open. These are just some of the reasons bay windows are popular kitchen window styles and popular for other rooms too.
3. Bay Windows Increase Comfort and Value
They Provide Better Ventilation
With a bay window, the two end windows tend to be working windows. Whether they are casement windows that crank open or double-hung windows that slide up or down, you can open them up and enjoy a nice breeze when the weather is nice.
Bay Windows Add More Natural Light
Plus, they allow plenty of natural light to enter the room, which also helps to increase the overall comfort of the room. In addition to personal comfort and the atmosphere of a room, a bay window adds an elegant aesthetic to your home, both inside and out.
They Can Increase Curb Appeal
If the bay window is visible from the front of the house, it can increase the curb appeal of your home. Between the aesthetic appeal and the added square footage, you could also see an increase in the resale value of your home.
These are just a few benefits of bay windows. If you're considering a bay window for your home, call Zephyr Thomas at 717-399-4708 to start a free quote or stop by our showroom to see our window styles and options in person!
Take a look at this timelapse video of the Zephyr Thomas team replacing a bay window!