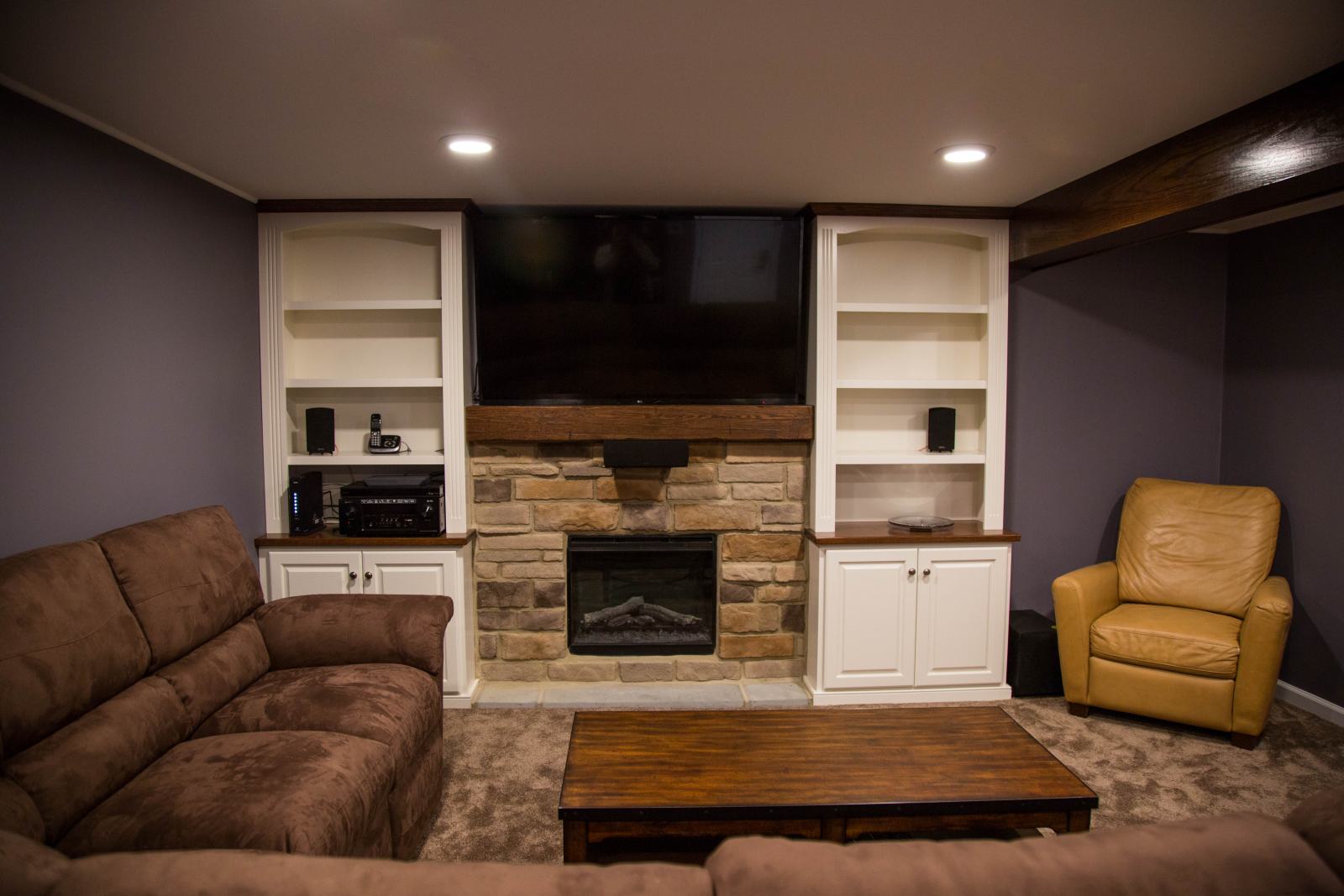 6 Interior Design Trends for 2021
Posted on November 19, 2020
If you are thinking about sprucing up the interior of your home, you may know what you want to do or you might be looking for some inspiration. Interior design trends tend to change over time. New ideas are always cropping up and old ideas become popular again. Here are a few interior design trends for 2021 to inspire a new look for your home:
1. Creating a Maximalist Look
Many people are familiar with minimalist interior design, but perhaps fewer are aware that maximalist design is gaining popularity as an interior design trend. Because maximalist interior design is about presenting a lot without looking cluttered, it offers a great deal of creative license and is a great way to make a bold statement with a mix of colors, decor, and textures.
There are many ways to achieve an effective and impactful maximalist look in a room. Eclectic displays, the use of various vibrant colors within the same room, floral patterns on walls, a mix of different materials and textures, wall art displays or collages, etc. can all create a maximalist look. The opportunities are near endless and your creativity will be the driver of how far you go with your maximalist design.
2. Decluttering With a Minimalist Theme in Mind
Although maximalism is an interior design trend for 2021, minimalism is too. Minimalism is all about form that serves a function. Decluttering and keeping things simple is one way to get a more minimalist look and feel in a room. But, a minimalist interior style does not necessarily mean bare or sparse.
It can be a simple, clean look with a few key pieces, but it can also be a room full of things that work well together and all serve a purpose in the room. The key to a minimalist look is to ensure that anything you add to the room serves a function and enhances things.
3. Adding a Contemporary Fireplace
A fireplace can enhance a room and help create a warm, welcoming atmosphere. It's also one of the ways to warm up a cold basement. If your home has a fireplace that looks outdated, you can always remodel it to give it an updated, contemporary look.
It's more involved to add a fireplace to a room if there isn't one already, but it is an option to help you get the look and feel you want. This is also one of the living room remodel ideas that pay off.
4. Featuring Natural Elements
Using natural elements within your decor is one of the interior design trends for 2021. Natural items like plants and greenery, natural wood textures, and natural fibers are a great way to create a soothing and serene atmosphere in the home.
If you need to update the flooring in a room, you can go with a luxury vinyl option with the look of natural wood or stone. You can also incorporate stamped concrete into your home for a natural look in an outdoor patio, by upgrading walkways, including it in your landscaping, and more.
5. Incorporating Earth Tones
Earth tones are often a common trend in interior design and seem to always be popular. Many earth tones are also neutral tones, so they make a great base color that allows for vibrant accent colors and decor that will contrast well and draw attention.
Earth tones are a great way to create a calming feel in a room. Plus, they are often very versatile when it comes to different types of interior design. This means you can often continue to switch up and play with decor when earth tones are your base.
6. Using Multifunctional Furniture
Another one of the popular interior design trends for 2021 is multifunctional furniture. Not only is this a creative way to save space in a room and make the most of the space you have, but it is also a good way to free up more functional space that you can use for more decor. Still, you want to keep it balanced. Too much decor or not prioritizing function are classic home decor mistakes to avoid.
Multifunctional furniture may even be permanently built in and incorporated within the structure of your home. Built-in entertainment centers with bookshelves or storage shelving under staircases can create a more permanent multifunctional solution. You can also include free-standing furniture with built-in storage or versatility that allows them to expand as needed for a multifunctional solution you can move around and change more easily. These are all useful things you can do if your home has no closets or you need more storage space.
Although multifunctional furniture can help free up space, it may not solve all your storage or space problems. If your home is still feeling a bit low on space, you can look into remodeling the current space to flow better or adding an addition to add more space to your home.
Choosing an interior design style for your home can be one of the most difficult aspects of home improvement, but rest assured that it will also prove to be one of the most enjoyable. Looking at popular interior design trends can help you figure out what you do and don't like. Talking with an experienced home improvement contractor about your project can also help you narrow down the options.
Your creativity can truly shine during this phase of your home improvement project, and if you're in need of ideas, there are endless options to explore. If you're ready to get started on your next home improvement project, give one of our experienced reps a call at 717-399-4708 or make an appointment to stop by our showroom for some in-person inspiration.