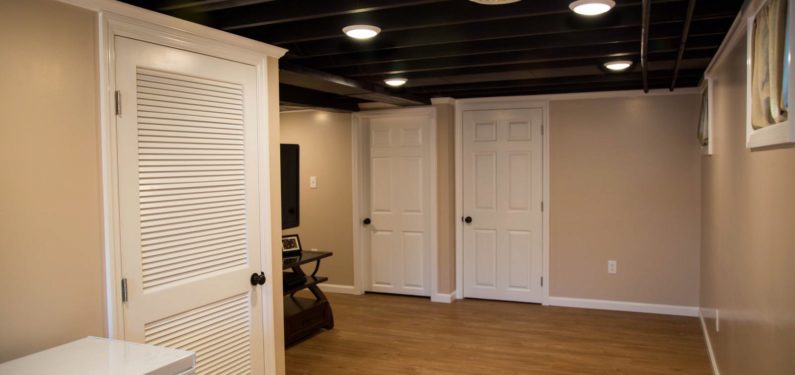 What to Do When Your Home Has No Closets
Posted on July 6, 2023
Keeping your home organized is a challenge with or without closets. If your home lacks built-in closets, there are a few options to try to get more storage in your home and keep your belongings organized. Here's what to do when your home has no closets:
1. Repurpose an Unused Room
If you're lucky enough to have an unused room, consider turning that into one big closet, or at least just using it for extra storage. This is especially helpful if you have a small room that isn't big enough for a bedroom.
Rather than letting this room just become a catchall for any items that need storing, try planning out storage ideas. Try installing shelving units and clothing rods. Or have a builder add shelving to turn your small room into a large closet.
2. Remodel to Add Closet Space
If you're willing to sacrifice some space in your home, remodel to add some closets. You can decide on how big or small you want the closet to be which might depend on your room size. You might need to get creative with location, but it's entirely possible to build closets into existing rooms.
Depending on the layout of the existing room, or rooms, that you want to remodel, you may be able to overhaul your existing space and turn it into something that works better for you and includes closet space. Reworking interior rooms to maximize space in your home is one of the home remodeling ideas for better organization.
3. Use Multifunctional Storage Furniture
If adding closets to your home isn't an option, look for multifunctional storage furniture. Upgrade your existing bed frame to one that has built-in drawers underneath. This can be very helpful in storing clothes made of delicate fabrics; one of the things that shouldn't be stored in your attic.
For a family room or playroom, choose coffee tables or ottomans that have a storage feature. These places are excellent for storing blankets, extra pillows, toys, or other odds and ends. Using multifunctional furniture is also a popular interior design trend.
4. Build an Addition
If you need more space and not just for closets, consider building a home addition to your home. Room additions, garage additions, mudroom additions, and more are all options to give you more space. In fact, a few of the best reasons to add a mudroom to your home include adding more storage options and helping keep your home cleaner.
Or, build an extra room or rooms to give you more space, and make sure those new rooms have closets! Then, you can also turn an existing small room into a closet space if you still need more storage.
5. Invest in a Portable Closet
If you're looking for a temporary or movable option, try a portable closet. They're typically easy to put together and are a great option for any room that doesn't have closet space. They often are capable of storing lots of items and can be configured to fit any room. This is a great benefit for rooms that have a tricky layout.
6. Hang Hooks
Hooks are an easy and low-cost way to organize clothes and accessories. Hooks are especially useful in entryways. Make sure you have ample hooks for your own jackets and enough for any guests. Choosing eye-catching hooks combines beauty and functionality, which is a popular entryway decor idea.
Hooks can be installed anywhere, making them a very versatile option. They can be installed in the kitchen, bathroom, and of course, your bedrooms. And don't forget to take advantage of the back of your doors.
7. Maximize the Space You Have
On top of things like multifunctional furniture, hooks, portable closets, etc., there are a lot of things you can do to squeeze out more storage space. Whether you remodel or not, take a good look at the space you have and think about the best way to make the most of it.
Are there unused corners or spaces on walls where you could install shelving? Is there a better way to arrange what you have to make better use of your existing layouts? All of these things can help you figure out what to do next, and can even help you prioritize home remodeling projects.
Remodel Your Home With Zephyr Thomas
It can be tricky knowing what to do when your home has no closets. Thankfully, there are options available to try. But if building closets into your existing rooms or building an addition feels like your best option, contact Zephyr Thomas at 717-399-4708 to start a free quote!
Take a look at the video below to see some of the interior renovations Zephyr Thomas has done!