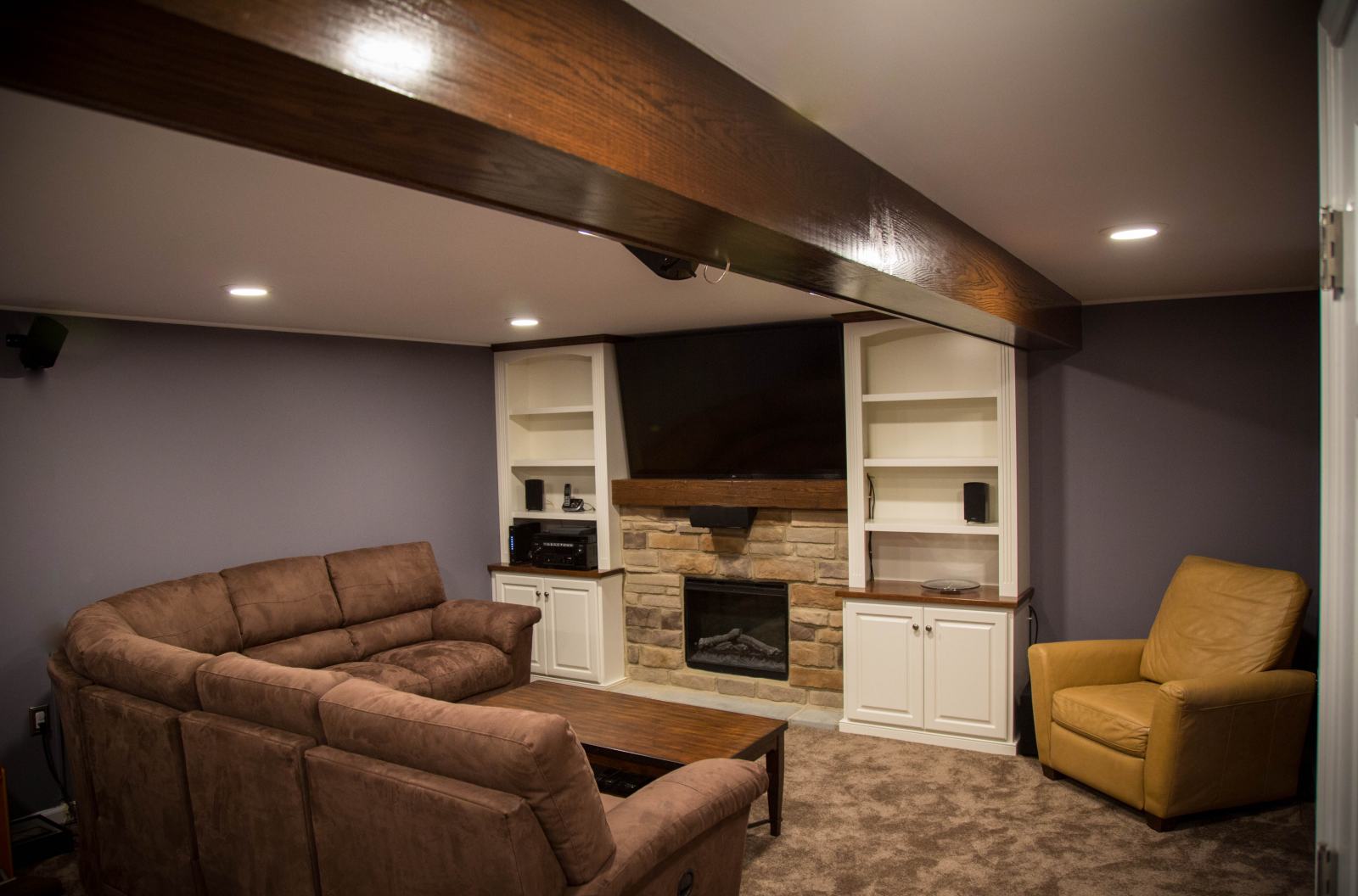 6 Reasons to Finish Your Basement
Posted on July 12, 2016
Are you considering finishing your basement? There are many reasons to finish your basement and the most important to you will depend on your needs, lifestyle, hobbies, and more. Plus, there are a lot of benefits a finished basement provides. Here are a few reasons to finish your basement:
1. Finishing Your Basement Adds Value to Your Home
Whether you're turning your basement into a small apartment, a rec room, a home theater, or something else, finishing it will add value to your home. By finishing your basement, you create more livable space and expand your square footage. A finished basement is attractive to potential buyers and is a great asset when it comes time to sell your home.
It's also a great way to bring life to an older home! Depending on the layout of your home, you may even be able to finish your basement in a way that allows you to rent it out. If you don't want to rent out your basement, you might still have a need for in-law quarters. You would need to talk to your contractor, but a finished basement could do the trick.
2. Finished Basements Improve Energy Efficiency
Unfinished basements tend to be drafty and are often not well-insulated. They are also one of the signs it's time for a basement renovation. If this is the case, it might be letting the cold inside in the winter and the heat inside in the summer while also letting dollars leak out of your wallet due to inefficient heating and cooling.
A finished basement insulates your home better and improves energy efficiency while providing a more comfortable space. It can offer respite from the heat in summer and from the cold in winter. Plus, if you finish your basement, your energy bill could go down while you add value to your home! This is one of the many reasons why keeping an unfinished basement could be a mistake.
3. You Can Add More Storage Space
If your house always seems cluttered no matter how often you straighten up, you could probably benefit from more storage space. Chances are, there are a lot of things laying around or taking up prime storage space in your home that you don't use every day. This could be one reason to make finishing your basement one of your home improvement resolutions for the year.
A finished basement complete with plenty of shelves for order and organization can create a completely new storage space for you. Depending on the size of your basement, you may be able to get the extra storage space you need in addition to extra living space for something fun! Storage and how you want to use the space are all things to consider before finishing your basement.
4. Finished Basements Make Space for Visitors
Depending on how you want to use your finished basement, you could remodel it to create a place for visiting friends and relatives to stay. Even if you have a guest room upstairs, a finished basement can offer more comfortable quarters for your guests with a little more privacy.
You can even add a bathroom to your finished basement to make it like a separate apartment or en-suite. This is just one of many finished basement ideas to help you make the most of this space in your home.
5. You Can Create a Soundproof Space
Considering how you want to use the space is an essential part of any basement remodel checklist, which provides opportunities to focus on features that matter to you. A finished basement can be a great area to separate and contain noisy activities from the rest of the house. Don't want the kids practicing instruments or holding band practice in the living room? You can create a soundproof space in the basement for them to practice.
Finished basements with some extra insulation to contain sound are a great option for video games, watching sports, having a movie marathon, hosting a sleepover, and more. You can turn your unfinished basement into a comfortable living space that's perfect for noise and fun and that keeps the rest of the house peaceful.
6. Finished Basements Are Flexible Spaces
Finishing your basement is one of the home improvement projects with the highest ROI. Not only does it add value to your home, but a finished basement is also a flexible space – you can use it for almost anything you want.
If you have a specific use in mind, you do want to discuss that with your contractor so that it is considered in the floor plan and design. Not considering this is one of the common mistakes to avoid with finished basements, especially if there are specific ways you want to use the space.
These are just a few reasons to finish your basement. In addition to the extra space, added value, and other benefits of a finished basement, you also end up with a great area you can enjoy. If you're ready to talk about finishing your basement, contact Zephyr Thomas at 717-399-4708 to start a free quote!
Check out the Zephyr Thomas team remodeling and finishing the basement for this homeowner!