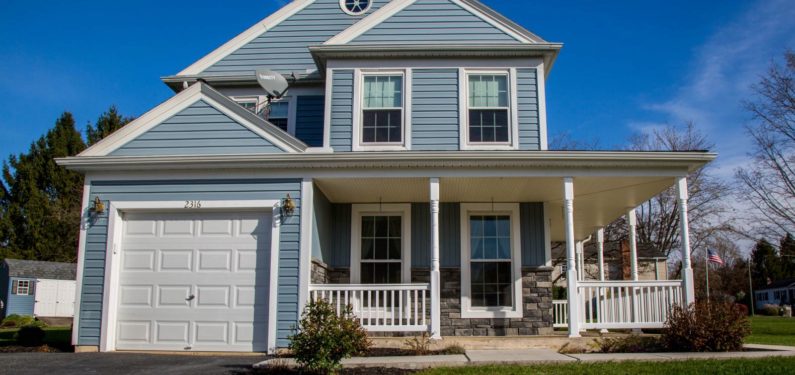 How to Add Value to Your Home
Posted on July 4, 2019
Some home improvements are done out of necessity. Wear and tear on a home is a reality and there are times when you need to update things to keep them working properly and providing the maximum benefit and convenience. Other times, home improvements are more voluntary in nature. Regardless of the reason for the home improvement project, it is important to plan properly and consider what projects can actually add value to your home when you are budgeting your project and justifying costs. Here are a few ways to add value to your home with home improvement projects:
1. Add More Space to Your Home
Adding more living space to your home is likely the best, and most guaranteed, way to increase your home's market value. If you ever decide to sell your home, your real estate listing will reflect the square footage of living space in the home. Home values are based on many things, but one of the things that help to determine a price for your home is its square footage.
Build an Addition
One of the ways to add more space to your home is to build a home addition. Beyond the simple increase in market value that a quality home addition will add to your home, the value you and your family can receive out of it will likely exceed any increase in market value.
While providing a brand new space to use and enjoy, home additions also give homeowners the opportunity to completely revamp and reconfigure how they integrate and use the existing living space in their home. This is just one of the benefits of building a home addition.
For example, a large family room addition may allow for the current family room area to be converted to a more formal dining room that is used for entertaining guests. The addition may provide alternative storage solutions and a home can become less cluttered and more efficiently used and enjoyed.
In this way, additions increase the square footage and market value of a home while also enhancing the usefulness and efficiency of the rest of the home. If you go with an addition to the exterior of your home, it's one of the best outdoor home improvement projects for spring.
Consider a Patio Enclosure
If a full home addition doesn't make sense for your home, there are other ways to increase the useful living space in your home. One way to do this is by enclosing your existing patio or deck. This is one of the many benefits of a sunroom or patio enclosure. There are many options to consider with patio enclosures that can serve to convert this outside space into an awesome area to spend time with the family or entertain guests.
There are several benefits of vertical 4-track patio enclosures. They are a great option for homeowners looking to make a patio into a more useful and versatile three-season living space. These types of improvements create additional opportunities to creatively use space and, as such, are a draw for buyers if the home ever is put on the market.
Finish Your Basement
Because basement square footage isn't typically included in the total square footage in a real estate listing, it is easy to overlook the value that finished basements can add to homes. The reality is that finished basements are a huge value to homeowners. There is simply no other area in a home that contains so much square footage of untapped potential than a basement.
Basement renovation projects provide the homeowner with so many possibilities when it comes to interior design. They can make great playrooms for younger children or can be a great way to create an entertainment area that doesn't need to inhibit living space in other parts of the home.
Unfinished basements are a blank template that, once finished, can easily and affordably increase the living space in a home by 33-50%! Plus, finished basements are one of the home improvement projects with the highest ROI.
2. Remodel Kitchen and Bathrooms
If adding square footage to your home with addition or enclosures isn't in the cards, enhancing the existing living space and rooms within the house is also a great option. Kitchens and bathrooms are great places to start. Bathroom remodeling and kitchen remodeling provides an opportunity to add value to your home and to upgrade these areas with more imaginative and customized design features.
Custom cabinets, countertops, and improved plumbing fixtures can create aesthetically appealing looks based on a certain design or theme. The efficiency of these areas can also be improved dramatically by a remodeling project. Perhaps a kitchen can benefit from a new island or breakfast bar, or a bathroom is enhanced by custom flooring, fixtures, and a beautifully tiled shower?
These types of remodeling projects add value to your home by setting it apart from other homes and also add value to your life by making these spaces more useful, efficient, and aesthetically pleasing. These are a few of the ways a bathroom remodel adds value to your home.
3. Improve Energy Efficiency
Improving the energy efficiency of your home ultimately results in more money kept in your pocket. In this way, these upgrades and improvements are great ways to add value to your home and save some money while doing so. Plus, while it benefits you as a homeowner, energy efficiency will also be attractive to potential home buyers should you decide to put your home on the market.
Update Appliances
Updating your old or outdated appliances to ENERGY STAR certified appliances can improve your home's energy efficiency. Old and inefficient appliances create more utility expenses than many homeowners realize. This is especially true with appliances that run constantly or are not built to run efficiently.
Refrigerators and freezers that are old or outdated have to work harder to maintain a consistent temperature and, because of this, they run more often and create greater electricity expenses. The same is true with washing machines and dryer units that are not highly efficient.
Washing machines that use excessive amounts of water drive water bills up and dryers that are inefficient take longer to dry clothing or require multiple cycles. Not only do new appliances tend to improve energy efficiency and lower energy bills over time, but they also tend to make things more convenient for you as you use them.
Replace Windows and Doors
When evaluating ways to make a home more energy-efficient and increase its value, take a serious look at the performance of your windows and doors. Old wooden windows can warp and bow, which can create leaks and issues with the seal that allow cold air in during winter months. Likewise, doors that do not seal properly allow cold drafts to enter the home. In this case, replacement windows and doors can make a big difference in your home.
Old energy inefficient or warped windows and doors make it harder to maintain the comfortable temperature of the home and cause furnaces and air conditioning units to run more often, which increases energy costs significantly. When windows or doors are performing poorly and this is coupled with an old, inefficient furnace or heat pump, energy costs can become a serious headache. This is one of the biggest reasons to replace your windows and doors.
In addition to the long-term cost savings that replacement doors and windows can provide, they also create a great selling point for a home and allow a seller to value their home at a higher price point. These are all reasons to replace your doors and windows.
These are just a few types of home improvements that can add value to your home while also enhancing your living experience within it. The options and opportunities to improve your home and increase its value are near limitless and are good considerations whether you are remodeling or home or moving.
If you are looking for ways to add value to your home, the best place to start is by speaking with an experienced home improvement contractor that can guide you through the process and make suggestions that are tailored to your individual situation.
If you would like to discuss the possibilities and opportunities that are available for your home, give us a call today at (717) 399-4708 or visit our showroom for some inspiration!