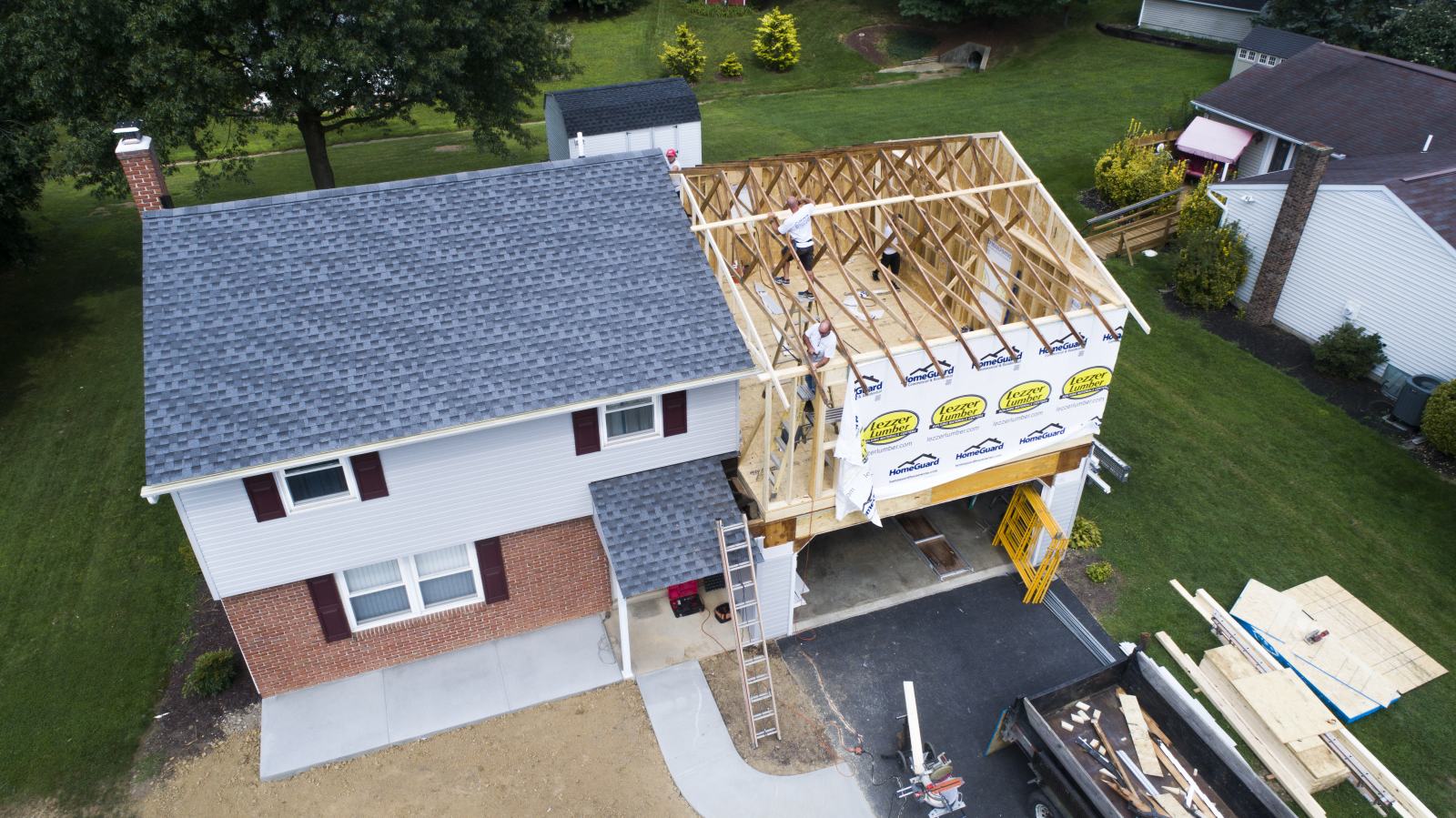 5 Best Outdoor Home Improvement Projects for Spring
Posted on March 17, 2022
Some home improvement projects can be done easily at any time of the year. Although you can tackle outdoor projects in the winter, they're usually a better fit for spring, summer, and fall. If you're looking for some inspiration for your next home improvement project, here are some of the best outdoor home improvement projects for spring:
1. Upgrade Your Porch or Patio
One of the most popular spring home improvement projects is upgrading your porch or patio and it's also one of the best outdoor home improvement projects for spring. In some cases, this is remodeling or replacing what is there with an improved front porch or a stamped concrete patio.
In many other cases, people choose to enclose a deck or patio instead to get more livable space and increase home value. This could be a screen-in porch, a three or four-season patio enclosure.
If a three-season patio enclosure is what you want, a vertical 4-track room is an option. There are several benefits of a vertical 4-track patio enclosure, so it's certainly an option worth exploring for your home if you want to enclose your deck or patio.
2. Build a Home Addition
A patio enclosure is a type of home addition in the sense that it adds value to your home and increases the livable space you have available. But, a home addition does not require an existing patio or foundation. And, it's a little more flexible on placement, depending on the type of home addition you want.
A three or four-season sunroom addition can be added to your home or take the place of a patio or deck. You could add a room to your home to add more space, like an extra room, mudroom, garage, and more. You could even add a second-story room addition if your home allows for one.
3. Add or Upgrade a Deck
If you love sitting outside and your home currently does not have a deck, adding one is one of the best outdoor home improvement projects for spring. There are many reasons to add a deck to your home; increasing your enjoyment and use of your home is just one of them.
If you have a deck that you're not quite happy with, consider replacing it and upgrading to a vinyl deck. Not only is a vinyl deck versatile and flexible to fit any style of home, but it is also extremely durable and virtually maintenance-free. These are some of the biggest benefits of replacing your deck.
4. Replace the Roof
Your roof is one of the most essential components of your home. Not only does it protect your home from outside elements, but it also helps maintain the atmosphere inside your home. If you don't have proper roof ventilation, or your roof is outdated or damaged, the rest of your home can be sustaining damage as well.
If your current roof is a couple of decades old or is damaged beyond repair, consider replacing your roof instead. Protecting your home and improving the energy efficiency of your home are just a few benefits of a new roof. In addition, you'll increase your home value as well, and more.
5. Get New Windows
Window replacement may be one of the most popular home renovation trends, but also, when you need new windows, you need new windows. Plus, they can be replaced or upgraded at any time of the year. However, there are some advantages to replacing them in the spring. With more moderate temperatures, you don't have to worry as much about weatherproofing and conserving heat as you do with winter replacements.
At the same time, new windows in the spring ensure that your home is more than ready to battle the summer heat. Good timing like this can give you a little more flexibility to figure out what you want, shop for new windows, and choose the best windows for your home.
These are some of the best outdoor home improvement projects for spring. If you're ready to get started on your next project, contact Zephyr Thomas at 717-399-4708 to start your free quote!