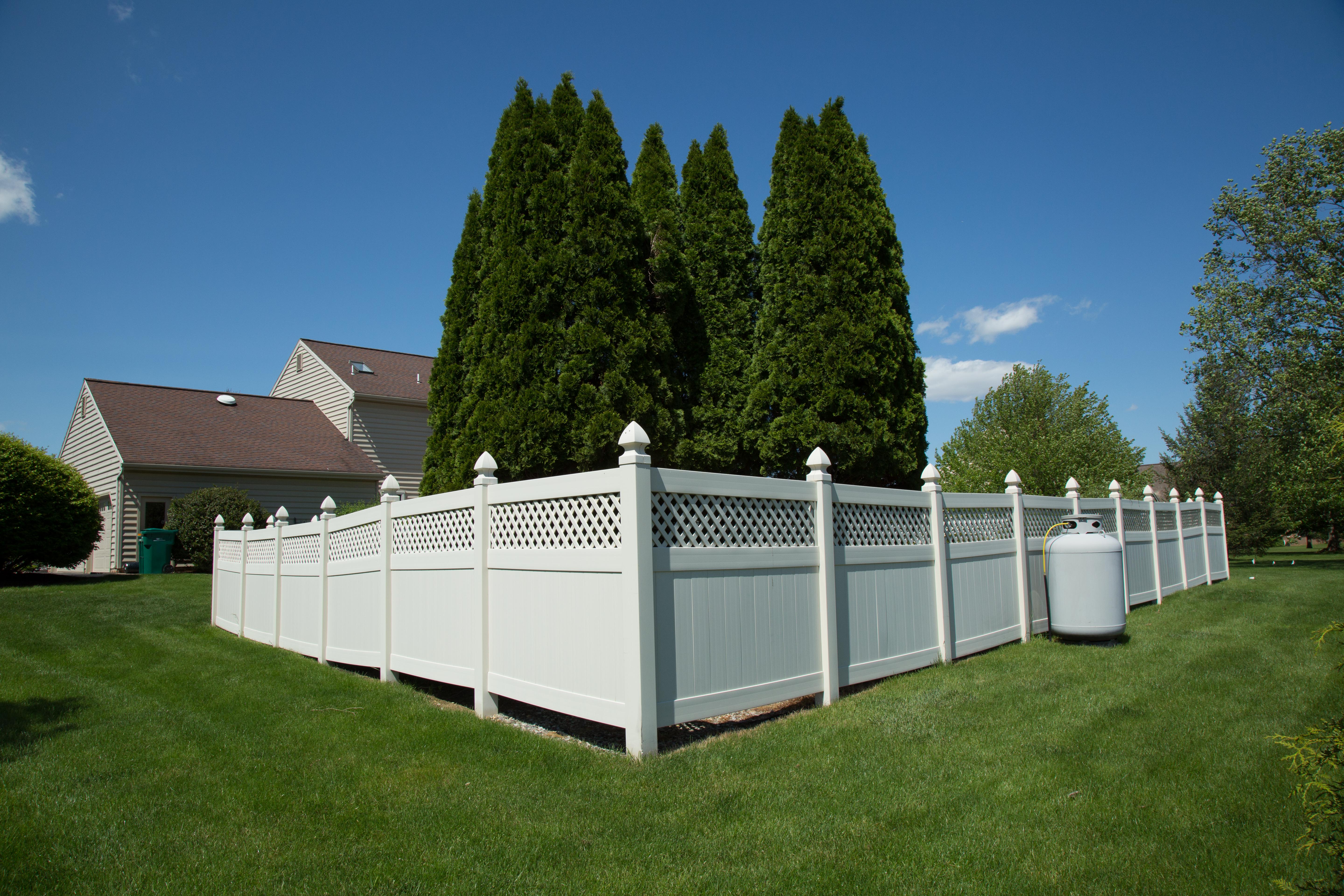 5 Benefits of a Privacy Fence
Posted on January 30, 2020
One of the best ways to improve a property is by adding a privacy fence. A privacy fence is a quick project that is far less invasive to your daily routine around your home than many other types of home improvements, but the benefits are still plentiful! Here are just a few benefits of a privacy fence that will improve your home and provide you a better backyard area to enjoy for years to come:
1. Provides Actual Privacy and Clear Property Boundaries
One of the main benefits of a privacy fence is that it provides just that – privacy! By creating a visual barrier, a privacy fence restricts the view of your property from neighboring homes.
This can be especially beneficial if outdoor areas, such as a pool, hot tub, patio, etc., are incorporated into your home's backyard. Fences also help to create clear-cut property boundaries, which can help keep objects, people, and other items from encroaching on your property.
2. Increases Security and Safety
If you have pets or young children, privacy fences are especially beneficial. They significantly enhance the safety and security of your home. This added security is just one of the many reasons to add a vinyl fence around your background. Not only are they a great means to keep your four-legged friend "in", but they also keep neighboring pets or wild animals "out".
Privacy fences can also feature locked gates. Plus, they create an additional physical barrier for bad actors to cross who may be attempting to enter your home for nefarious reasons, which makes your home a more difficult target by default.
3. Improves Your Backyard
Adding a fence is also one of the ways to improve your backyard. Privacy fences improve the overall backyard space of your property. Not only do they provide an enhanced level of safety for you and your family, but they also create a better-looking property.
They provide a finishing touch to the backyard and can contribute to the quality and look of your home's landscaping. Additionally, they can create a noise barrier. These are some reasons why installing or upgrading a fence is one of the backyard makeover tips.
A good privacy fence can cut down on street noise or other neighborhood commotion, which provides you with a more peaceful setting for outdoor rest and relaxation. This feature can also help you create the perfect backyard vacation the next time you need a break.
4. Gives Some Weather Protection
Privacy fences can also act as wind-breaks. In this way, they can provide some weather protection to your backyard or patio furniture. In the same way, they can also help shelter potted plants and landscaping. Depending on the height of your fence, it may also create some shade for your patio area later in the day, which can help you beat the heat on your patio or deck during the summer months.
5. Enhances Curb Appeal
Generally speaking, privacy fences enhance the curb appeal of your home. Due to the fact that there are so many options in regard to size, style, color, etc., it is easy to match your new fence with the exterior of your home.
By choosing your privacy fence wisely, you will enhance the exterior of your home and increase its curb appeal. Vinyl fencing options available today can create a beautiful aesthetic while maintaining maximum amounts of durability with the most minimal amount of maintenance possible!
These are just a few of the many benefits of a privacy fence for your home. So, when thinking about a home improvement project that can quickly provide plenty of benefits to your home and life, be sure to consider adding a privacy fence to your property.
If you are thinking about adding a privacy fence to your yard and would like to review the options, give one of our experienced representatives a call today at (717) 399-4708!