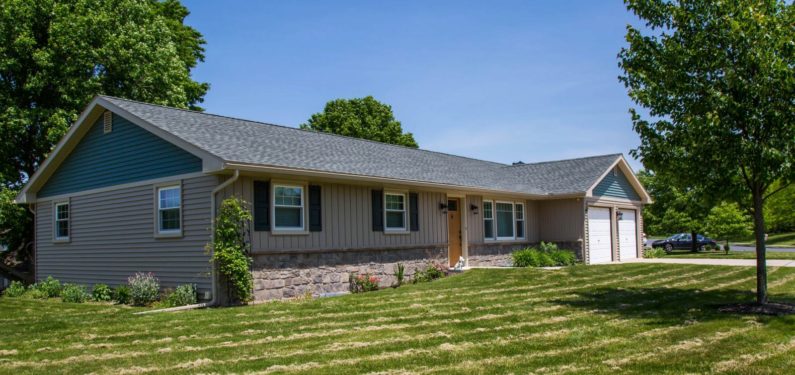 4 Benefits of a New Roof
Posted on May 30, 2019
Your home's roof is one of its most important structural features. Not only does the roof take the brunt of the weather, but it also plays an important role in adding to the aesthetics of the home's exterior. There are many reasons to consider investing in a new roof for your home. Here are a few benefits of a new roof:
1. Strengthen Home Protection
Think of your roof as your home's first line of defense against severe weather. Without a structurally sound and reliable roof, your siding and windows' performance only provide you with partial protection. Homes with old or failing roofs allow the elements to get to the interior of your home and increase the chances for rot, mold, mildew, and other kinds of deterioration that can undermine the structural integrity of your home. These issues can also affect your home's value or lead to expensive remediation or repair bills that can quickly exceed the cost of a new roof several times over.
2. Increase Property Value and Curb Appeal
You may hear the word "curb appeal" thrown around on occasion. Curb appeal refers to how aesthetically pleasing your home appears to people who are walking or driving by your property, including potential buyers. Given the many types of roofing and colors that are available today, a home's roof offers more than simple utility. It also provides a way for property owners to add a finishing touch to the outside of their home.
Additionally, a new roof can add value to your property. This is one of the things to consider when choosing a roof color as well. Homebuyers who hire inspectors to evaluate a property will use roof condition as a factor in price negotiations.
A brand-new roof can be a selling point for your home, but it is also a way to increase or maintain your home's appraised value if you plan to stay right where you are. This can also be beneficial if you decide to seek financing, such as a home equity loan, which will use your home as collateral for the loan.
3. Improve Energy Efficiency
Just about everyone was told by their parents that they needed to wear a hat when playing outside during the winter months in order to keep their head warm. The same way that heat escapes from a person's head, hot air rises and can leave the home through an energy-inefficient roof.
Over time, the integrity of an old roof may begin to degrade, creating areas for drafts to enter the home and for warm air to escape. This leads to higher energy bills. Furthermore, there are more insulation options presently than were available several decades ago. Homes, in general, are being made and insulated with higher efficiency materials and roofs are no exception. This means that the benefits realized from investing in a new roof can include monetary savings over time through greater energy efficiency.
4. Gain Peace of Mind
When a snow or ice storm is impending or you hear the driving rains of a summer thunderstorm, the last thing you want to have to worry about is whether or not your roof is providing your home with a reliable weather barrier. You also never want to worry about whether it has the structural integrity to stand up against heavy snow loads.
Knowing that your roof is reliable, structurally sound, and is adding to your property's aesthetics and value will provide you, as a homeowner, with peace of mind. When it comes to your home, peace of mind is important and the value of it should not be underestimated!
There are many benefits of a new roof and many reasons, justifications, and incentives to be considered when contemplating a new roof project. Investing in a new roof for your home is the kind of home improvement project that provides you with numerous, immediate, and important practical gains. In fact, it's one of the home improvement projects with the highest ROI. If you are considering a new roof for your home, or are even unsure if your home is in need of a new roof, contact Zephyr Thomas at 717-399-4708 for more information or a free quote on your project!