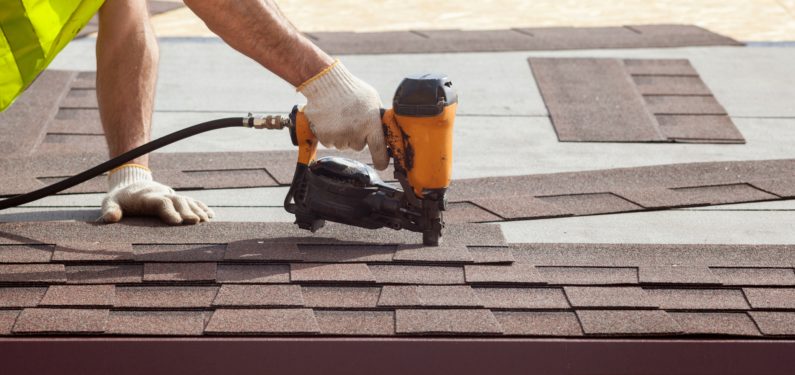 What to Look for in a New Roof
Posted on May 21, 2014
Cracked roof or missing shingles? Water damage? These are all signs that it's probably time to replace your roof. So, what do you look for when you're in the market for purchasing a new roof? Here's what to look for in a new roof:
Quality of the Shingles
The shingles you choose should be a combination of both beauty and performance.
A quality roof shingle will have advanced protection that offers toughness, granule adhesion, wind uplift resistance, flexibility, and fire resistance. Look for extra thick shingles. Quality brands of shingles can be up to 53% thicker than standard architectural shingles.
Choose safety first for your home – a quality shingle will have a Class A fire rating. This is the highest rating possible. A quality shingle will have advanced adhesive to seal down each shingle and reduce risk of shingle blow-offs. A good shingle can be warranted to withstand winds up to 130 mph.
A good shingle and ridge vent will have a composition that contains additives to help prevent streaking and algae on your roof. Also, make sure that your attic will be properly ventilated using ridge vent and soffit or gable vents.
Make sure that you are working with a professional home improvement company that will be installing premium ice and snow shield where it is required.
Curb Appeal of Roof
Replacing your roof is first and foremost about protecting your house, but you should also consider how it will affect your home's resale value. Increasing the curb appeal of your home is only one of many of the benefits of a new roof. Look for a manufacturer that offers "high definition" shingles that deliver a sharp and well-defined look to your roof and offer maximum dimension and depth.
The color of your roof should match the other aesthetics of your home. Neutral colors are safe and will stay in style for many years. If you want to be trendier, think about using color combinations such as various tones of brown or a mixture of blues, blacks, and grays. These are all things to consider when choosing a roof color. Be sure to consult with a roofing expert to ensure a professional look.
Find an Installation Expert
Finally, be sure to partner with a home improvement company that offers years of experience in roof installation. Having expertise as well as the proper equipment will ensure your roof will last for decades to come. Call Zephyr Thomas for experienced roofers in Lancaster, PA.