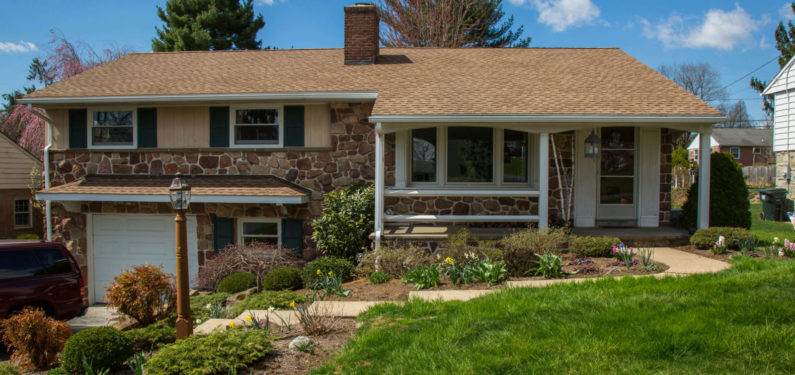 6 Popular Types of Roofing
Posted on May 18, 2023
The roof is an important part of protecting your home. Not only does it act as a barrier against the elements, but it also helps insulate your home and keep it comfortable. If your roof is outdated, damaged, doesn't have proper ventilation, etc., it no longer protects your home effectively and may need to be replaced. There are several things to consider when replacing a roof, including the material and type. Here are a few popular types of roofing to get you started:
1. Asphalt Shingle
Asphalt shingles are the most common type of roofing for residential use in the United States. This roofing material is popular for its durability and, often, affordability as well. With proper installation and proper roof ventilation, asphalt shingles stand up against wear and tear, effectively protect your home, and last for decades.
For residential roofing, there are generally three types of asphalt shingles – 3-tab, architectural, and luxury. Although asphalt shingles as a group are durable roofing materials, there can be some differences between the three types.
3-Tab Asphalt Shingles
3-tab asphalt shingles are laid out in a single strip and lay flat. There are three tabs on each strip of shingles and this is where they get their name. With proper installation and ventilation, these shingles can last up to 25 years, but tend to average more around 7-15 years depending on weather and other factors. This type of asphalt shingle used to be the most common type and is the cheapest of the three, but it is being phased out.
Architectural Asphalt Shingles
With 3-tab shingles being phased out, architectural asphalt shingles are the most popular type of residential roofing material, and for good reason. Architectural asphalt shingles, or dimensional asphalt shingles, are individual tiles that are thicker than 3-tab.
They give the look of a wood shake roof with a nice random pattern, more dimension, and more durability. They are also more weather-resistant than 3-tab shingles. With proper installation and ventilation, dimensional shingles last 15-30 years or more.
Luxury Asphalt Shingles
Luxury asphalt shingles, or premium asphalt shingles, come with an increased cost, but also come with increased durability as well. With proper installation and ventilation, these shingles can last up to 50 years. Luxury asphalt shingles are thicker and larger than architectural shingles. They are designed to look like slate tiles.
2. Synthetic Shingles
Synthetic shingles, or composite shingles, are a newer type of roofing and are becoming more popular as a residential roofing option. Synthetic shingles are made of engineered polymer or recycled rubber and plastic materials. They can be manufactured to look like slate tiles or cedar shake shingles.
In addition to a great look and eco-friendliness, these shingles are also durable. They even have a high impact rating, which means they stand up well against things that could hit your roof. They tend to have a bit of a "bounce back" quality and are not prone to cracking the way that wood or slate can. With proper installation and ventilation, composite roofs can last 40-50 years.
3. Clay Tile
Clay tile is built for hot climates, which is one of the reasons it's a popular residential roofing material in places like California, Florida, etc. It's also known for wind resistance and fire resistance.
Due to their weight, clay roofs usually require extra framing and support. Although it's a more expensive type of roofing, it's also durable and is known to last 50-100 years or more. Additionally, it's available in a variety of colors and styles.
4. Metal
When it comes to metal roofing, there are two types used for residential roofing – standing seam metal roofing and screw-down panels. Of the two, standing seam metal roof systems are the top choice and are recommended for residential homes.
A standing seam metal roof consists of metal panels that are locked together at the seams. This gives the metal roof a slat-like look and also allows for the metal to expand and contract along with temperature changes without damage. It may be more expensive than asphalt shingles and not as popular, but it is a durable option and is becoming more popular.
Common metals used are stainless steel, steel, aluminum, and copper. With proper installation, ventilation, and care, these roofs are meant to last for at least 30 years. In ideal conditions, they can last for 50 years! If the finish gets damaged, shows extreme fading, or develops a lot of rust, these are signs your roof needs to be replaced.
Also, these types of roofing are flexible and versatile. A painted finish adds protection while also allowing you to choose a roof color. This also means you can use it as your entire roof system or combine it with other roofing materials for an interesting look. In some cases, a standing seam metal roof may be on dormers, flat roof sections, covered porches, etc. while the majority of the main roof system is a different material. All of these factors contribute to metal being one of the popular types of roofing.
5. Slate Tile
Similar to clay, slate tile is another popular residential roofing material manufactured from natural materials. It tends to be similar in cost to clay tile and is also known to be fire-resistant, wind-resistant, and good for extreme temperatures. It also tends to be a heavy roof that requires additional framing and support compared to lighter roofing materials.
In addition to being one of the popular types of roofing, Slate is also a durable type of roofing that has been known to last 50-200 years and has a high impact rating. This means it can withstand impact from things like hail or small branches. There are also different types available including synthetic slate, like fiber cement.
6. Cedar Shake Shingles
Cedar shake shingles are natural wood and are made from cedar trees. They are considered a premium residential roofing material and offer an elegant look. Although the life span of a properly-installed cedar shake roof is around 30 years, cedar shake shingles are affected by the climate as with other types of natural wood.
As they age, these shingles will curl, crack, rot, and lose their color, which also opens up your home to water damage and other issues as the quality of the roof degrades. Depending on the climate in your area, the quality of the shingles, and other factors, you may find yourself needing to replace this type of roof sooner than you hoped. If you love the cedar shake shingle look, but want something more durable, composite shingles manufactured to mimic the look of natural wood or asphalt shingles can help you get it.
Get a New Roof With Zephyr Thomas
There are several benefits of a new roof and these are a few popular types of roofing to consider as you think about a new roof. If you need to replace the roof on your home or are interested in upgrading to a different material, contact Zephyr Thomas at 717-399-4708 to start a free quote!
Check out the timelapse video below to see the Zephyr Thomas team replacing this homeowner's roof!