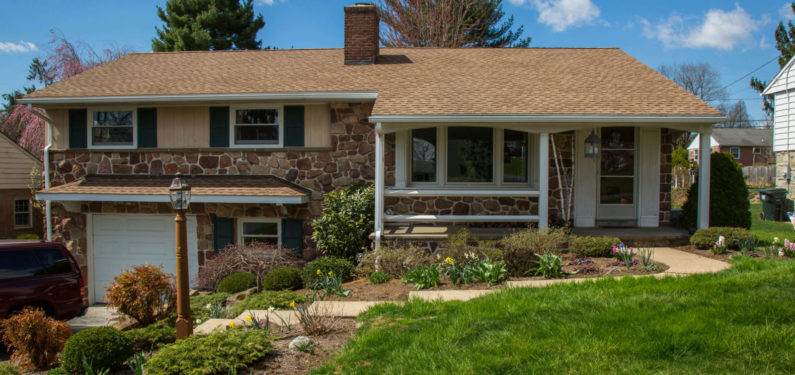 What to Consider When Choosing a Roof Color
Posted on March 16, 2023
Choosing a roof color is an important decision to make. The color you choose will be on your home for a very long time, so it's important to make sure you're happy with what you choose. Here's what to consider when choosing a roof color:
1. The Size of Your Home
Take into account the height of your home when choosing a roof color. The height of a home can greatly affect how a roof color will look. You want a balanced look without overwhelming or washing out your house.
For example, very dark shingles can overwhelm a small home, like a ranch-style home or bungalow. If you have a multi-story home, a very light-colored roof can wash out the home. The best color choice is one that brings all elements of your home together in a balanced way.
2. Climate
Aesthetic considerations are not the only thing to take into account when choosing the color of your roof. If you live in a very hot climate, it is not practical to choose a very dark or black roof. Since black attracts heat, this can negatively impact your cooling bills. Choosing the lightest roof color that works with the style of your home can significantly lower cooling costs, which is certainly a benefit of a new roof.
3. Pattern Contrast
Much like choosing clothing, pattern choice matters when choosing the color of a roof. You don't want your home to look "too busy". Don't use multi-colored shingles if your siding is already a different-colored brick pattern.
A good rule to follow is if there's lots of color variation in your home's siding, go for a roof that is a solid color. If your siding is all one color, mix it up a little bit with a roof that has more color variation. This pattern contrast is very pleasing and eye-catching.
4. Color Contrast
Much like pattern contrast, it's important to consider color contrast when choosing a roof color. Homes with contrasting roofs stand out and are aesthetically pleasing. The curb appeal is one of the things to look for in a new roof. The home's appearance comes together nicely when the roof color matches or complements the trim, shutters, or door color.
There are quite a few popular color contrasting combinations to try that tend to go well with several stylish house siding ideas:
White siding with a black, gray, or blue roof
Red siding with a dark brown or dark green roof
Beige siding with a dark blue, black, or charcoal gray roof
5. Architecture Style
Keeping the architectural style of your home in mind as you choose a roof color is also necessary. A Spanish-style home will look best with natural colors, like oranges and reds. Colonial-style homes tend to look the best with black, dark blue, or charcoal roofs.
6. Environment
The surrounding environment should also be a deciding factor when choosing a roof color. Take a look at the landscape and nature surrounding your home and keep that in mind as you choose the color. Homes with blue roofs blend in nicely in areas surrounded by water, while dark green roofs blend in with naturally wooded areas.
These are just a few of the things to consider when choosing a roof color. Choosing a new roof can be overwhelming but it's a good investment for your home. It's actually one of the home improvement projects with the highest ROI.
If you are considering a new roof for your home, are evaluating different types of roofing, or are even unsure if your home is in need of a new roof, contact Zephyr Thomas at 717-399-4708 for more information or to start a free quote on your project!
Take a look at the Zephyr Thomas team replacing a roof in the video below!