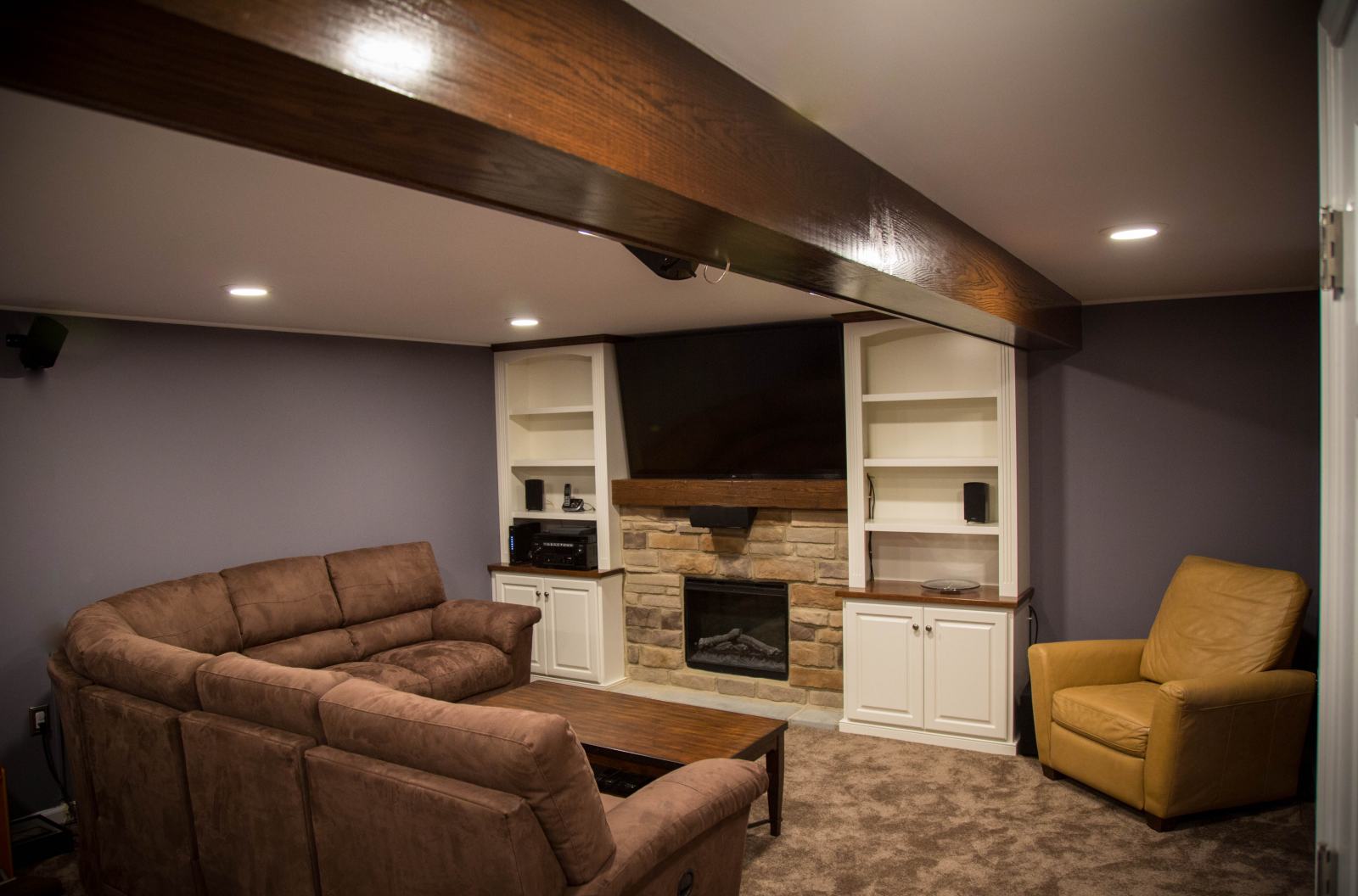 4 Signs It's Time for a Basement Renovation
Posted on December 5, 2019
A basement renovation should be done with some careful planning and the project needs to be well-thought-out. The first thing to determine is whether you need a basement renovation and what priority it should take. Here are a few sure signs it's time for a basement renovation:
1. Your Basement is Currently Unfinished or Unusable
If your basement is currently unfinished or is just entirely wasted and unusable space, it is most likely time to consider renovating this area of the home. Limited or unusable space is one of the reasons why keeping an unfinished basement could be a mistake.
There are many possibilities when it comes to how you will utilize this space and an unfinished basement should be looked at as a blank canvas. But, simply making it into a more usable, livable space is just one of the many reasons to finish your basement. Additional living rooms or rec/game rooms are popular options for basement areas.
And, there are many ways to warm up a cold basement, especially by finishing it if it is unfinished. Even if you do not intend to make your basement into living space, many homeowners build laundry rooms in the basement or make storage areas that are more organized and efficient. By doing this, other levels of the home are freed-up. There are many finished basement ideas out there; it's just a matter of determining which ones are right for you.
2. There is Visible Damage
Checking for structural damage should be on every homeowner's to-do list and it is one of the things to consider before finishing your basement too. If you aren't sure exactly what you should be looking for, a licensed and experienced home improvement contractor can help you.
Damage can come in many forms. A few of these are bulging or warping foundation or walls, compromised floor joists, cracked flooring, evidence of water damage, and insect damage. Any of these signs are an indication that it may be time for a basement renovation.
An experienced contractor will be able to help you spot some of the less obvious types of damage, which may still be cause for concern. Then, they can work with you to formulate a plan to fix the damage and also enhance the basement area into a useful area within the home.
3. It Smells Musty and Looks Dull
If your basement has a musty smell, it might be time to consider updating this space. Basements are known to be dark areas that tend to be naturally damp. This encourages the growth of mold and mildew, which are legitimate health concerns. Secondly, they are oftentimes symptoms or indicators of other problems like leaks, excess moisture, etc.
Excess moisture may be present in basements that have that stereotypical musty smell to them. This type of environment is perfect for growing dangerous mold and less than optimal for storing anything of value. The utility of the space for any kind of recreation is, likewise, diminished.
If your basement has these characteristics, it is more than likely time to consider a renovation project that fixes some of these problems that could be affecting your home's indoor air quality as well as its market value. And, it's important to make sure these issues are addressed during the renovation. Ignoring issues with moisture is one of the common mistakes to avoid with finished basements.
4. Your Basement was Built with Outdated Techniques and Materials
In older homes, there is a good chance that the basement area was constructed with some materials that are no longer utilized in the industry. In a worst-case scenario, the basement area could include building materials made from harmful chemicals or components, such as asbestos. In even the best-case scenarios, the basement was likely constructed with less-than-optimal building materials.
Over the past 40 to 50, or more, years, changes have come to both building materials and building methods. So, older basements may not be constructed from the same kind of quality and specialized materials that are available today. Older basements also often need updating simply because their efficiency and function are limited by the building materials available when they were first made.
These are just a few signs it's time for a basement renovation. If you see any of them, it's likely time to finish or remodel your basement. Plus, there are a ton of benefits of a finished basement. If you are having a difficult time determining how you should prioritize a basement renovation project, one of our experienced representatives can help to walk you through the entire process, let you know what to expect during a basement remodel, and assist with the planning and logistics of your home improvement project.
Even if your basement isn't showing visible signs of wear and tear, this area is one of the best places to gain big increases to the useful square footage and efficiency of your entire home. In fact, finishing a basement is often one of the home improvement projects with the highest ROI. If your basement is unfinished, showing these signs, or just isn't what you need it to be, get the process started by giving us a call today at (717) 399-4708!