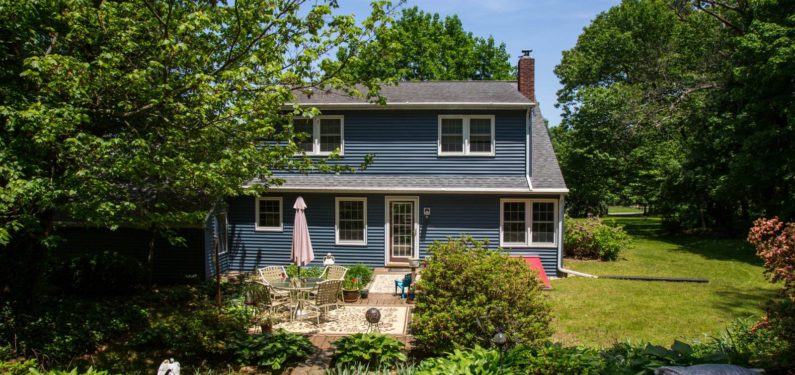 Top 5 Home Improvement Resolutions
Posted on January 9, 2014
We at Zephyr Thomas hope you had a safe and healthy New Year. As the new year begins, we wanted to offer a few home improvement resolutions to keep your house secure, efficient and well maintained:
1. Safety First
The New Year is the perfect time to survey your home and take care of any safety and security maintenance. For example, it's a great time to check and replace the batteries in your smoke detectors.
If you don't have one already, consider investing in a carbon monoxide detector, especially if your home is heated with gas. Also, be sure to check that all fire extinguishers are working and family members know how to use them. If you have a fireplace, be sure to have your chimney inspected and flue cleaned on an annual basis.
2. Winterize Your Home
With cold weather on the horizon or already here, it is important to be sure you have properly winterized your home. Living in Central Pennsylvania, it's likely you've already done a lot of winter prep. As the New Year rolls in, it's a good idea to check in on everything you have already done and to take care of anything that hasn't been done yet.
Sealing cracks and repairing weather stripping around your doors and windows are just a couple of ways to save on heating costs. Be sure to cover outside faucets and put inside faucets at a slow drip when temperatures drop below freezing. You should also consider putting additional insulation in your attic for extra savings on heating bills.
As winter continues, it's also a good idea to check for any drafts that are still present even after sealing and weather-stripping doors and windows. If drafts, unusual condensation, or other signs of moisture still appear, you may need to start considering replacing your windows and doors.
3. Save Energy
One of the big ways you can save energy is by turning down the thermostat while you're at work or sleeping. Granted, you don't want to make any extreme changes as this reduces efficiency over time, but one or two degrees can make a difference in energy usage over the course of winter.
Investing in a programmable thermostat will ensure you never forget to turn back the heat. It's also a good time to make the switch to efficient compact fluorescent light bulbs, which can last up to 20 times longer than traditional incandescent bulbs while also using less energy.
4. Go Green
Recycling is available in many areas for much more than just paper and plastic. Resolve to recycle old electronic equipment like televisions, computers, and cell phones. Depending on the condition of these items, there are also several programs available where you can donate them to schools, libraries, veterans, and other institutions or groups.
You should also repair leaky faucets and toilets that don't stop running. This will not only conserve water, but it can also reduce your bill a bit too. If you're planning a home repair or an upgrade, look for materials that are made from recycled products or were made locally. It's often a good idea to get help with large repairs or upgrades, so turn to a skilled home improvement company like Zephyr Thomas to ensure you receive high-quality work and materials! Lastly, be sure any new appliances or electronics carry the Energy Star seal for efficiency.
5. Home Maintenance
Something as simple as changing an air filter in your heating/cooling system every few months will allow it to run more efficiently and save you money. You should also drain your water tank once a year to remove any sediment buildup. Don't forget to clean your gutters regularly, which, if overlooked, can lead to rotting and damage to the basement and foundation of your home. If you're sick of dealing with your current gutters, you can always replace them with gutter guards, which are virtually maintenance-free.
These home improvement resolutions will go a long way in ensuring you and your home have a safe, happy, and prosperous New Year!