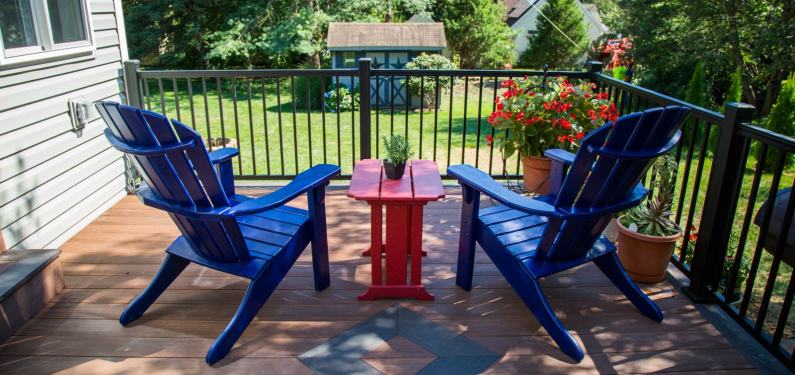 How to Bring Life to an Older Home
Posted on January 14, 2021
Older homes have a certain charm to them. Over time, they can lose their luster and start to seem kind of lifeless. But, there are some things you can do to maintain them and to liven them up without losing the charm you fell in love with in the first place. Here's how to bring life to an older home:
1. Check the Foundation
Whether you have just purchased an older home or you've owned one for years, it's important to check the foundation and make sure it is still strong. You'll want to look for any cracks, drainage issues, make sure there are signs of proper leveling, etc.
This is also a good first step before you start any remodeling or home improvement projects. A strong foundation will support your home and any projects you choose to do. But, if there are issues or signs of issues with the foundation of your older home, it can cause a lot of expensive problems long-term and could also affect any home improvement projects you try to do.
2. Make Sure There Are No Leaks
Once you know the foundation is still in good shape, then you want to look over the exterior and interior of your home for signs of moisture or water damage that could indicate leaks. Rotting wood, streaking, damp spots on walls and ceilings, mold, and more can all be signs that you have a leak somewhere.
You also want to be aware of a damp or musty smell. This, visible mold spores, and more can all be signs that have you mold behind the walls. Usually, this means you have a leak somewhere or you had a leak somewhere that allowed that moisture to collect behind the walls. Since mold is a health issue in your home, it's important to get rid of it immediately and to repair the leaks leading to it to prevent it from coming back.
3. Upgrade the Interior
With the basic health of your home covered, then you can move into projects that will upgrade the look and feel of your home. Interior upgrades can help bring life to an older home while improving your day-to-day comfort and increasing your home's value.
Replacing the flooring, remodeling bathrooms or other rooms, finishing the basement, remodeling an existing fireplace or adding one, etc. can all bring life to the interior of an older home.
Take a look at this timelapse of the Zephyr Thomas team remodeling a bathroom!
4. Make Exterior Upgrades
Interior upgrades are a big help in bringing some life back into the interior of your older home. But, you don't want to stop there. Exterior upgrades are important too and have a big effect on your home's curb appeal and value.
You can replace the siding, replace the roof, upgrade the entry door, add a sunroom, replace the deck or patio or add one, implement other landscaping upgrades, and more. All of these things can bring an older home back to life. The best part is that you can upgrade materials while also still mimicking the older style that you like.
Check out this video of Zephyr Thomas doing an exterior remodel on this home!
These are just a few tips on how to bring life to an older home. An experienced, reputable home improvement contractor can help you make the changes you need while preserving the elements you love the most. If you're ready to get started on your next home improvement project, call Zephyr Thomas at (717) 399-4708!