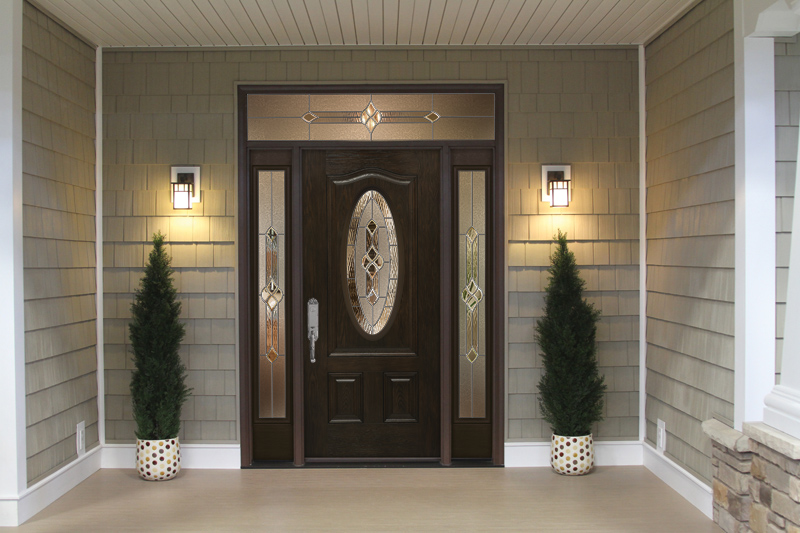 7 Energy-Efficient Door Options
Posted on April 15, 2021
Doors are one of the biggest culprits when it comes to energy loss in your home. But, they don't have to be. There are a lot of options and components that can make a door more energy-efficient. Here are a few energy-efficient door options:
1. Opt for Fiberglass or Steel Entry Doors
Whenever you are looking at energy-efficient door options, make sure you look for doors that qualify for the ENERGY STAR® program. On top of that, you can opt for fiberglass or steel doors. These are the best types of entry doors.
Doors made of these materials are more durable and insulate better, which makes them more energy-efficient. Additionally, they are low-maintenance and can be finished in a wide variety of colors and textures. They can even be made to look like real wood!
2. Choose Low-E Glass for Entry Doors With Windows
Window options for entry doors can increase your home's curb appeal and take its exterior to the next level. Whether you'll have glass panels in the door itself, a full-view storm door, or another option, opting for low-E glass can help make your door more energy-efficient.
Low-E glass, or low emissivity or low thermal emissivity glass, is manufactured specifically to have a coating that reduces heat gain or energy loss. This improves the thermal performance of the glass, which helps prevent heat from escaping your home in the winter and heat gain from the sun in the summer.
3. Make Sure Patio Doors are Double-Pane
There are many benefits of installing sliding glass patio doors. Not only are they beautiful and convenient, but they also let more natural light into your home, increase the curb appeal of your home, and more.
As with any other door or window in your home, it's important to consider energy-efficient door options for your patio door as well. This can help you choose the best patio door for your home. One of the easiest options is to make sure your patio doors are double-pane.
Just as double-pane windows are one of the types of insulated windows that improve energy efficiency, double-pane glass does the same for your patio door.
4. Ensure Patio Doors Have a Fiberglass or Vinyl Frame
Better insulation and energy efficiency are just some reasons to replace your doors. In addition to the glass of your patio door, you want to make sure you're not losing any energy through the frame either. Opting for a fiberglass or vinyl frame for your patio door can make a big difference over time.
Both of these materials are durable and low-maintenance. In addition to providing good insulation, they also are impervious to pests, warping, and other issues that lead to drafty doors and energy loss.
5. Add a Storm Door
Adding a storm door to your entry door can help protect your door, extend its life, and also improve energy-efficiency. Storm doors add an extra layer of protection and insulation, which helps reduce energy loss in your home. Plus, they can add value to your home and style to your entryway.
6. Look for Extra Components That Help Prevent Air Leakage and Drafts
Energy-efficient door options don't stop with just the material of the door or glass options. There are plenty of other components that can help prevent air leakage and drafts, which will all help improve energy-efficiency even further.
Look for components like corrosion-proof corner gussets on storm doors that can help prevent drafts long-term. A bottom expander with a sweep can help create a snug fit for your door and further prevent air from leaking around the edges. Other extra components to consider include long-lasting seals and effective, long-lasting weatherstripping.
7. Work With a Reputable Window and Door Replacement Company
An important energy-efficient door option is to work with a reputable window and door replacement company with experienced installers. You could have the most energy-efficient door in the world, but it won't be energy-efficient if it's poorly installed.
It's worth the time and investment to make sure you're working with someone who delivers quality work. You also want to work with someone who has experience with installing both doors and windows, especially if your door has glass options in it or you will have window options around it.
Upgrading your doors is one of the home security tips that can help protect your home and also increase the performance of your doors. These are just a few energy-efficient door options to consider when you're choosing a new entry door or patio door for your home. If you need to replace your doors, give Zephyr Thomas a call at 717-399-4708!
Check out the Zephyr Thomas team replacing a front door for this homeowner!