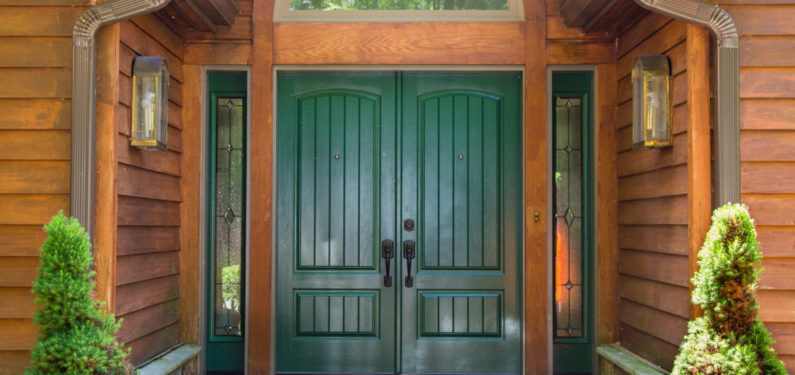 2 Best Types of Entry Doors
Posted on July 9, 2020
The entry door of your home is one of the features that factor into a good first impression. Whether it's a guest coming to your home or a neighbor looking from the curb, an attractive and quality entry door will increase your home's curb appeal as well as its security and energy efficiency. Here are a couple of the best types of entry doors on the market:
1. Fiberglass Entry Doors
There are many benefits of fiberglass entry doors and they offer a lot of conveniences for homeowners. First and foremost, they are a virtually maintenance-free option. Fiberglass entry doors are not susceptible to warping, cracking or scratching like other types of entry doors. They also do not require the periodic refinishing or painting that wood entry doors need.
Another great benefit is that fiberglass doors are available in a vast array of colors and textures. Fiberglass entry doors can be finished to look like an authentic wooden door. So, you can receive the aesthetic appeal of a wooden entry door with the convenience of durability, reliability, and low maintenance.
2. Steel Entry Doors
Steel entry doors are an economical and highly energy-efficient option for a home. Steel entry doors are available in a wide variety of designs with varying window options that help to make these doors are appealing and attractive. Steel entry doors are incredibly durable and secure, and they are highly resistant to warping.
Another benefit of steel doors is that they take paint well and are very easy to refinish if a scratch or any fading occurs over time. Plus, they can be finished to look like real wood and several textures and colors are available. This makes them a higher maintenance option than fiberglass, but still a lower maintenance option than wood.
There are many reasons to replace your doors and these are just a few of the common types of entry doors available. Choosing the right doors for your home starts with determining the look you want, the needs you have, including those created by the specific climate of your area, and how much maintenance you want to deal with.
If you need new doors for your home or are considering other home improvements, give Zephyr Thomas a call at (717) 399-4708 to start the conversation and get a free quote for your project!